Hoppy Tripawd Tuesday! Join us for a 3-paws up salute to Purrkins, on his five year Trikitty ampuversary!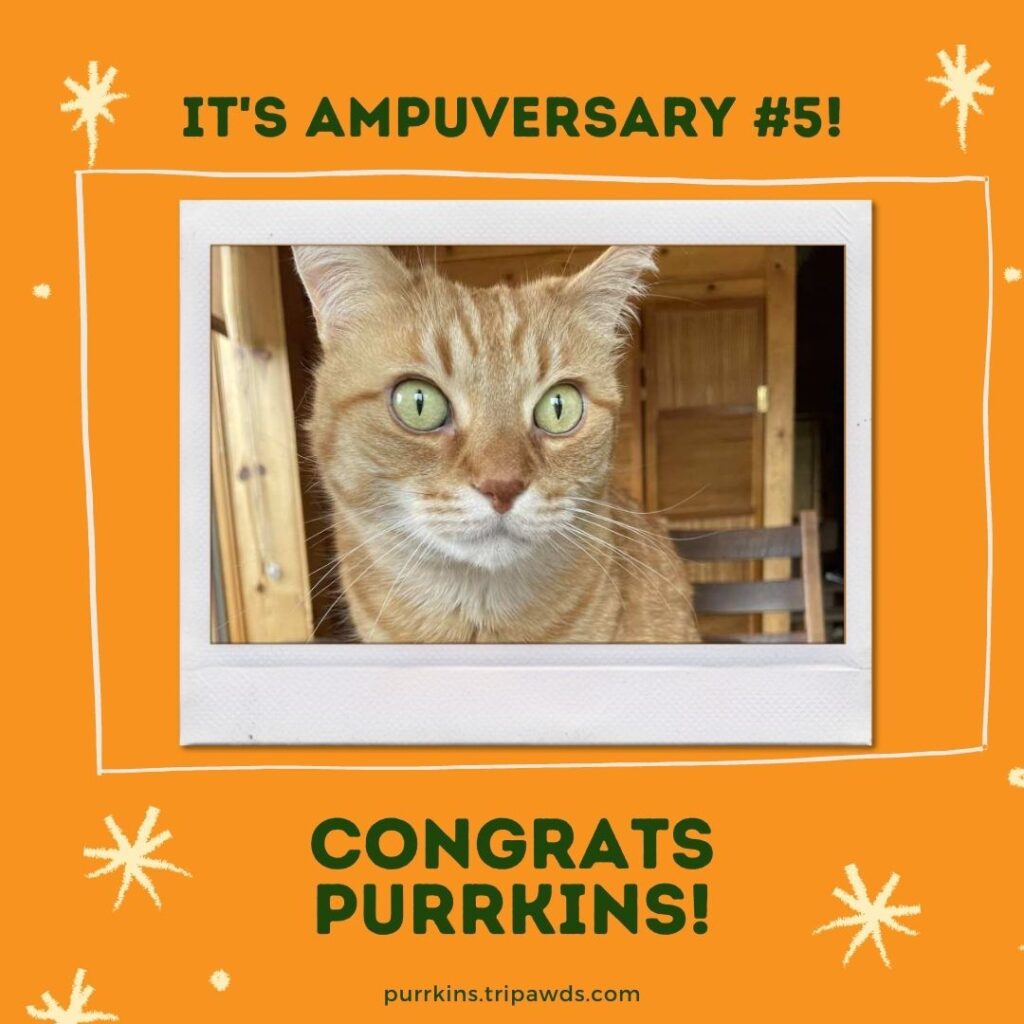 Time flies when you're having fun. Ever since he joined us in 2016, this spunky, handsome kitty has consistently proven that life can be purrfect on three legs (even when things don't go as planned).
He just turned 11 years young but you'd never know it, don't you think?
He's been cancer-free, but things haven't always been easy for this wise ol' kitty–especially this year. Purrkins' had challenging health issues pop up, and we were all so worried. But he came through the other side. Today we celebrate this very cool cat, his good health, and his remarkable furmily!
If you haven't met Purrkins (and his sweet brother Saxton), now is your chance. He and his mom Holly have been instrumental in developing our cat amputation information. They put their heart and soul into helping three-legged cats and their humans on their Tripawd journeys. Tripawds projects like our Cool Tips for Tripawd Cats amputation handbook wouldn't have been possible without them.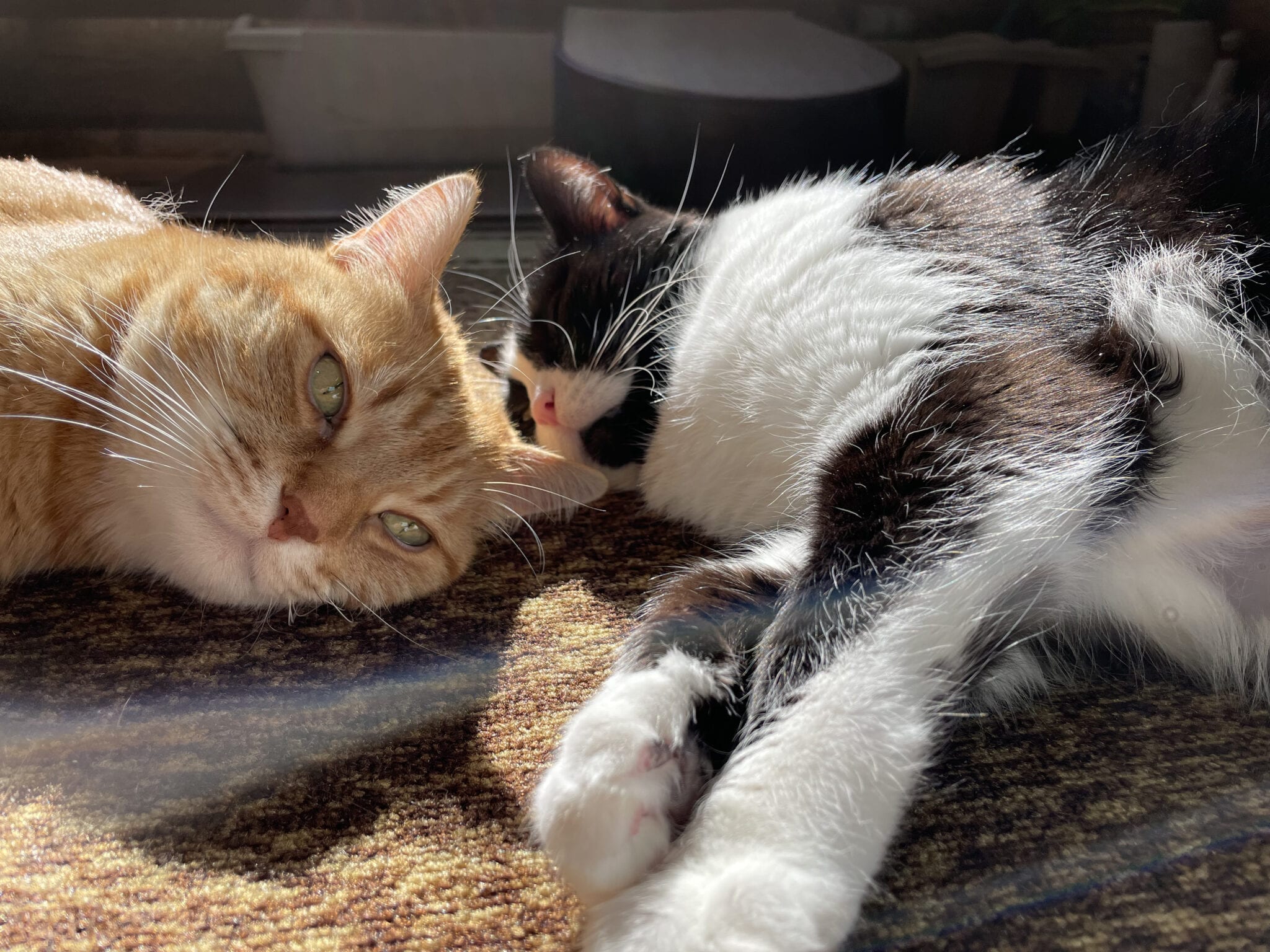 Get to know them at Purrkins the Tripawd Cat: Life After Amputation (Soft Tissue Sarcoma). You will learn important facts about life on three legs for cats, such as:
Hoppy Trikitty ampuversary Purrkins! You lost a leg but gained a furmily, and we better because of you. Thanks to you, Saxton, mom and dad for all you do to help three-legged cats of the world.
We Want YOUR Tripawd Tuesday Story!
Did you like today's Tripawd Tuesday spotlight? Whether you have a three-legged coyote, a cat or dog, share your three-legged hero's story with the world and inspire others! Send your Tripawd Tuesday shout-out now. Each Tuesday is the best way to celebrate Tripawd amputee pets from around the world. Enter for a chance to be "Tripawd of the Week." Just share your story in a few words and you're in!
Whether you are a bonafide registered Tripawds member, or part of our Facebook, Twitter and Instagram communities, we want to tell the world about your three-legged cat or dog.
Send Your Love Story in 3 easy steps:
In a short paragraph or two (or longer if you'd like!), describe your three-legged hero's story. Share a photo, video or both.
Got a Tripawds Forum topic and/or Tripawds blog that you started? Be sure to include that link too! Of course let us know any social media handles that feature your Tripawd.
Then send your story to us

via email,

Facebook Messenger, or direct message us on

Twitter

or Instagram

@TripawdsCommunity.
We want to publish a new Tripawd story each week. It's time for yours to get featured!