It's Tripawd Tuesday, a perfect time to celebrate a new Tripawd kids book. Three-legged Roxy is showing kids that it's OK to be different!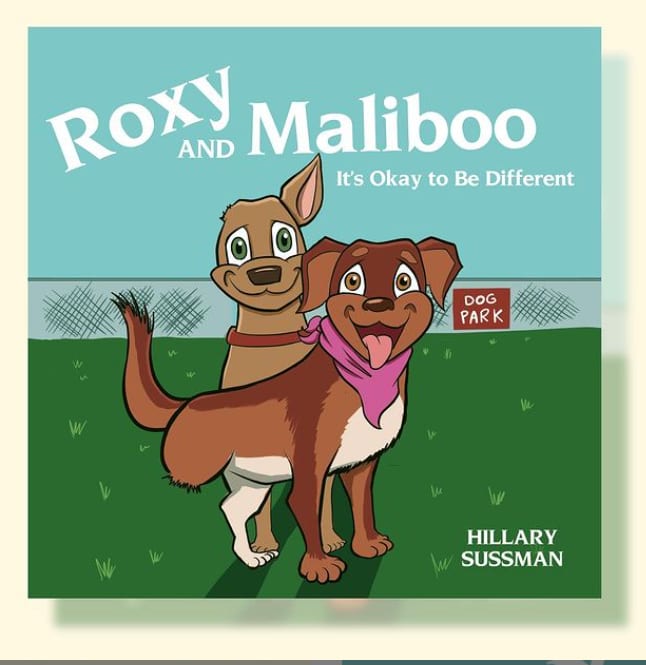 Roxy Shows It's Okay to Be Different in New Tripawd Kids Book
"Roxy and Maliboo: It's Okay to Be Different," is an adorable new kids book created by Tripawd mom and physical therapist Hillary Sussman. No stranger to clients with physical and cognitive challenges, when her dog Roxy underwent her fourth surgery, this dog mom was inspired by her love of dogs to write a story to help young children overcome their fears and insecurities surrounding differences; and to gain more confidence. After working with so many clients and worrying about her own dog the idea for a book about Roxy just made sense.
"I wanted to create lovable characters using dogs with unique features who would speak to ALL children and spread the important message of inclusionâ€, said Sussman. "I want to help empower children with the confidence to be themselves and not let any perceived differences dictate their self-worth.†While writing the book, Sussman discovered the Amputee Coalition and was so impressed with their incredible organization, that she decided to help their cause. "I would like to help promote empowerment for the limb loss community by enhancing awareness with this book.â€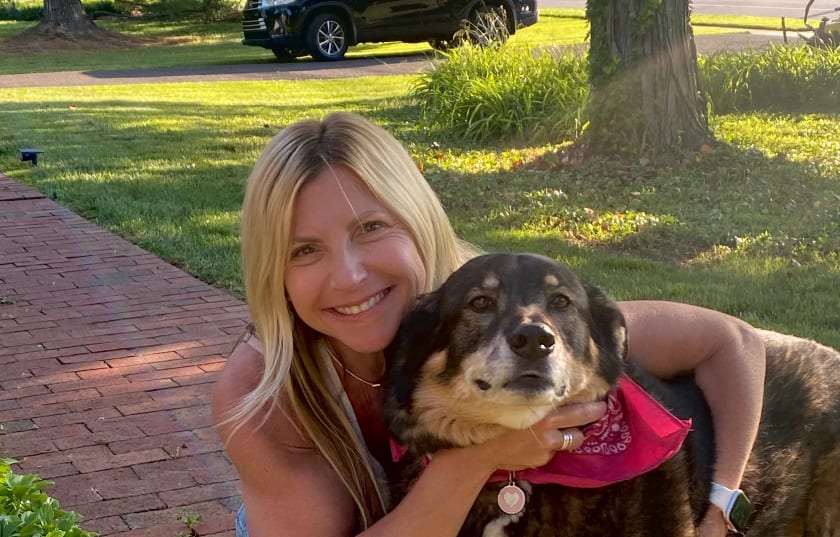 In it, Sussman introduces young children to a lovable dog named Roxy. Roxy has recently lost her leg and is learning to adjust. On her first visit back to her beloved dog park post amputation, Roxy meets another dog, Maliboo. Maliboo is missing an ear, and the pair bonds over their conversation about having visible differences. Roxy convinces Maliboo to gain the confidence to join the other dogs to play. When Maliboo agrees, they are both welcomed with open paws into the group ad discover together that it is "Okay to Be Different.â€
Roxy and Maliboo is available for purchase online at Amazon.com. A portion of every sale of the book will be donated to the Amputee Coalition. Download fun and educational activities that reinforce inclusion and kindness at adventuresofroxy.com, and follow her on Instagram @adventuresofroxyroo and Facebook at Adventures of Roxy Roo.
We Want YOUR Tripawd Tuesday Story!
Did you like today's Tripawd Tuesday spotlight on this new Tripawd kids book by Roxy and Hillary? Whether you have a cat or dog, share your three-legged hero's story with the world and inspire others! Send your Tripawd Tuesday shout-out now. Each Tuesday is the best way to celebrate Tripawd amputee pets from around the world. Enter for a chance to be "Tripawd of the Week.†Just share your story in a few words and you're in!
Whether you are a bonafide registered Tripawds member, or part of our Facebook, Twitter and Instagram communities, we want to tell the world about your three-legged cat or dog.
Send Your Love Story in 3 easy steps:
In a short paragraph or two (or longer if you'd like!), describe your three-legged hero's story. Share a photo, video or both.
Got a Tripawds Forum topic and/or Tripawds blog that you started? Be sure to include that link too! Of course let us know any social media handles that feature your Tripawd.
Then send your story to us

via email,

Facebook Messenger, or direct message us on

Twitter

or Instagram

@TripawdsCommunity.
We want to publish a new Tripawd story each week. It's time for yours to get featured!