We all want our three-legged cats and dogs to have a pain free Tripawd life. In this episode of Tripawd Talk Radio, you'll learn how one special pup is enjoying hers.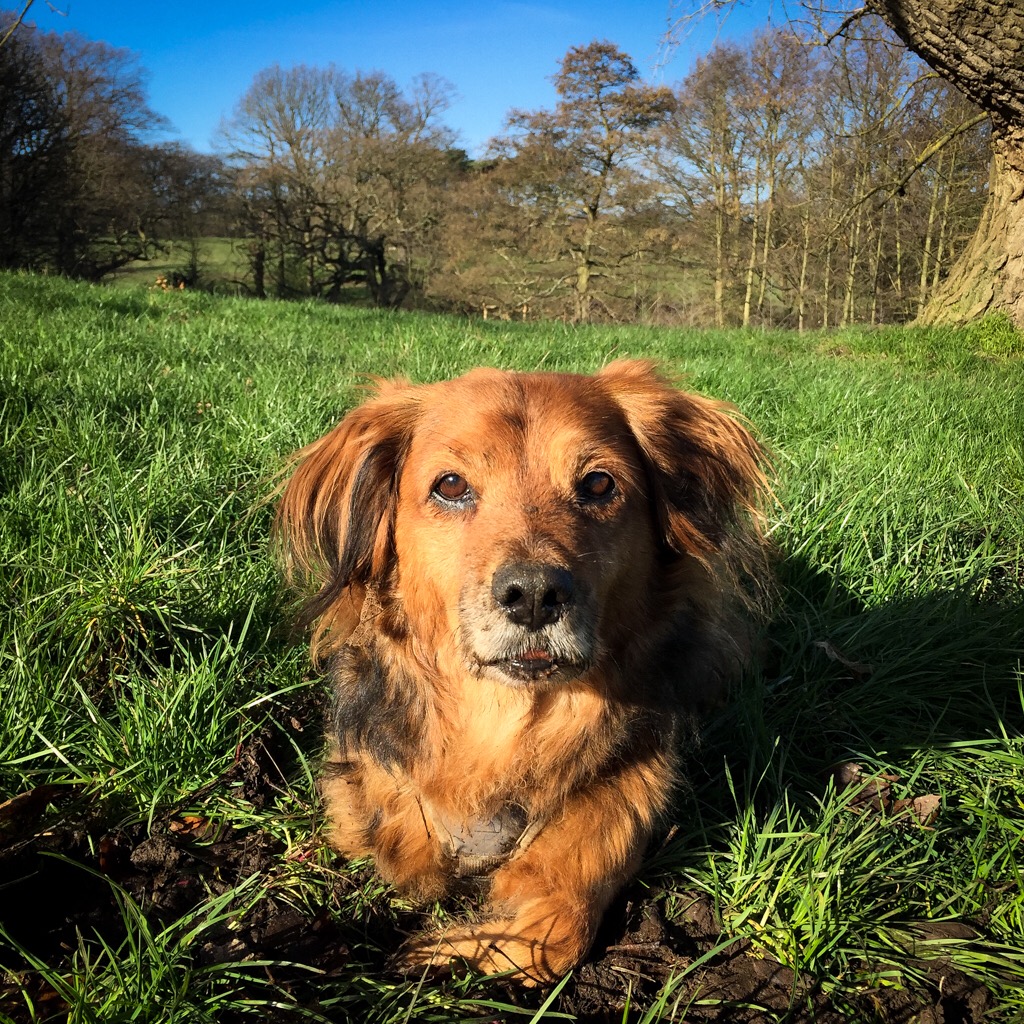 Everyone who has been around a three-legged pet knows that Tripawd dogs and cats can get around just fine on three legs. But over time, every amputee dog and cat will pay a painful price for moving their body in a way it wasn't designed to do. Sometimes we notice it happening suddenly, with an acute injury that requires a remaining leg surgery. Other times a Tripawd's pain sets in as chronic osteoarthritis, which happens to three-leggers at an earlier age than their four-legged friends. But fear not, there's plenty to help slow it down.
We can do LOTS to help our pets enjoy a pain free Tripawd life!
In this episode of Tripawd Talk Radio, you'll learn how Meg (aka the Meg-a-Star) is enjoying an excellent, pain-free time on three legs. Listen here or watch our video chat. below.
Thanks to her awesome physiotherapist Phillipa Mitchell and Meg's mum's diligent efforts to leave no stone unturned when it comes to helping Meg, this superstar is rockin' a pain-free Tripawd life that we hope all dogs get to enjoy.
So kick back and learn how this trio keeps Meg fit, strong, and happy. It's not hard, and it doesn't have to be expensive either as Clare discusses in Meg's latest canine arthritis treatment, monoclonal antibody therapy.
Your 3-Legged Hero Can Get Free Rehab / Physio Therapy
Do you know about the Tripawds Foundation Rehabilitation Therapy Reimbursement Program? Thanks to our generous donors, the Foundation can pay for your Tripawd's first rehab therapy visit, typically the most expensive. Help your three-legged hero live a pain-free life like dozens of other Tripawds are doing right now. Anyone can qualify as long as they seek care with a credentialed physiotherapist ("CCRT" or "CCRP"). You'll find more information on the Tripawds Foundation website, just hop on over by clicking below.