We are so happy to have a wonderful Tripawd Tuesday Trikitty success story to share with you today. Prepare to be inspired by Marmalde, a beautiful rescue kitty from South Carolina.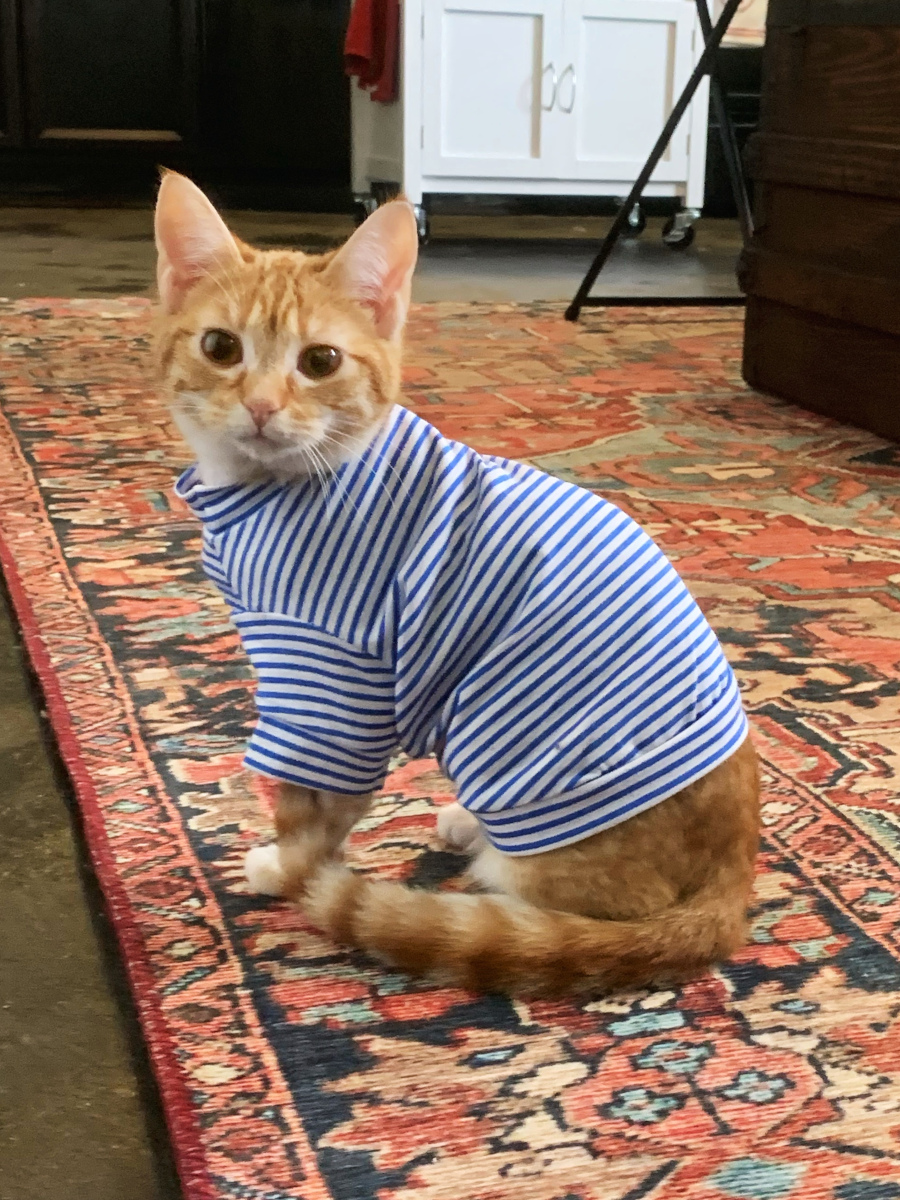 Meet Marvelous Marmalade the Amputee Cat
Our Tripawd Marmalade is five months old. She has gone through so much in her short life and has truly shown us what it means to be resilient.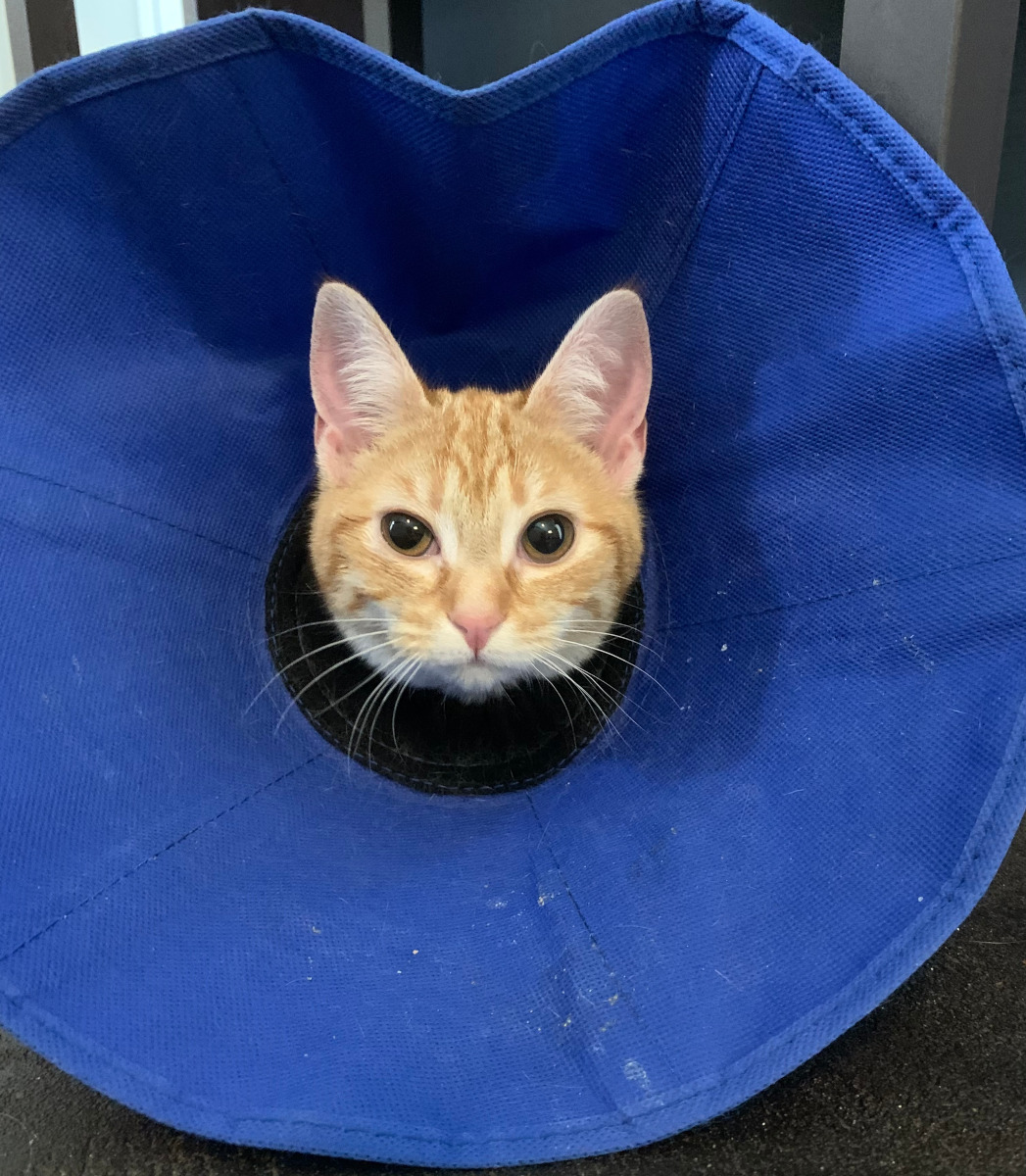 On January 4th, at only eight weeks old, she arrived alone at our local animal shelter with no use of her front right leg. After being examined by the veterinarian, it was determined that she would never be able to use that leg again. She was diagnosed with extensive nerve damage in her leg, although the cause could not be determined. However, she was not in any pain.
Marmalade spent over a month in the local shelter until we found her. We knew the shelter was no place for an injured kitten, so we decided to give her a foster home with us. At this time, she was also fighting off an upper respiratory infection. She quickly became another member of our family, and fell in love with our resident cat, Bellatrix.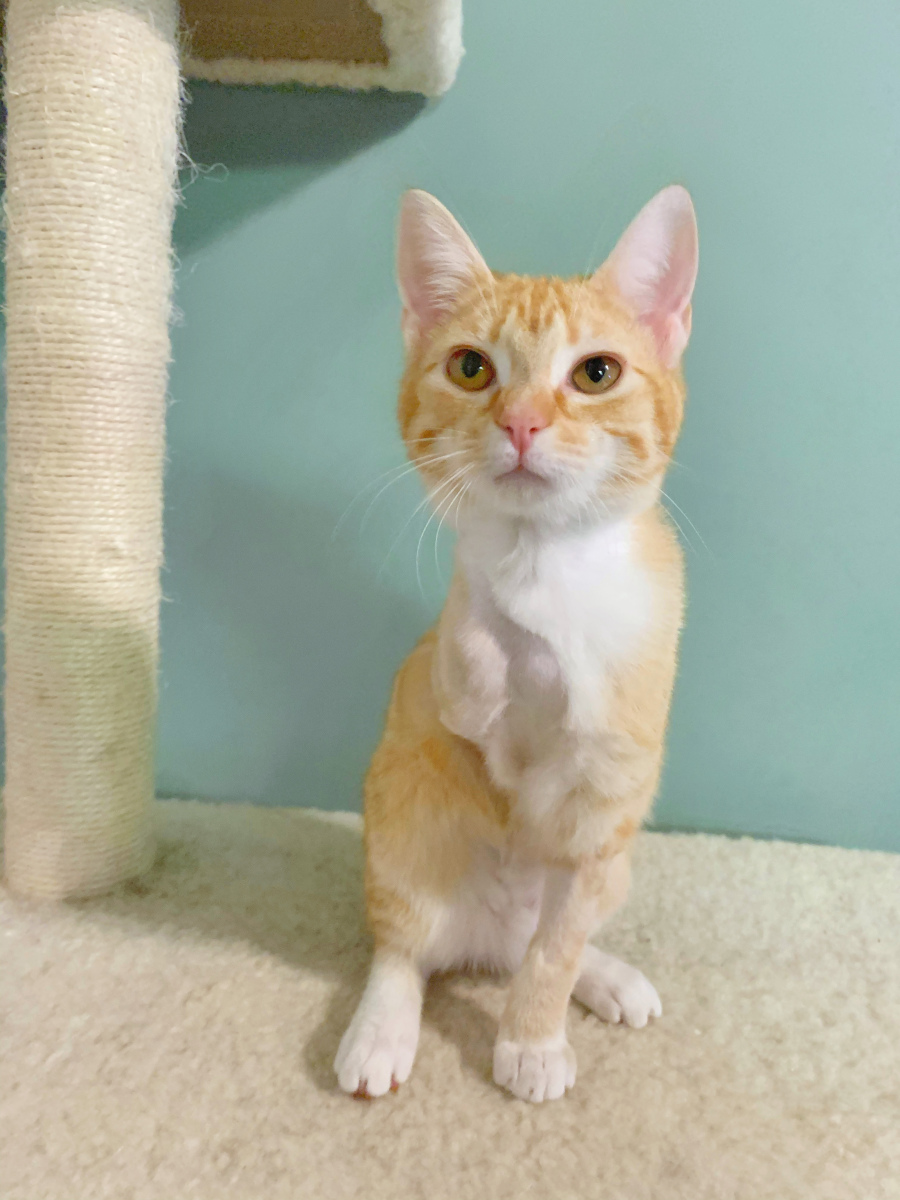 Thanks to generous donations from our community, we were finally able to move forward with her amputation surgery on March 17th, which was very successful. She displayed a variety of fashions throughout her recovery, including a modified Tripawd shirt and an orange e-collar, since her original e-collar was entirely too big for her small size.
Marmalade is now thriving in our home and is officially a permanent member of our family. She is spunky, rambunctious, affectionate, and brings so much joy to our lives!
Thank you so much!
Anna, Cole, Marmalade, and Bellatrix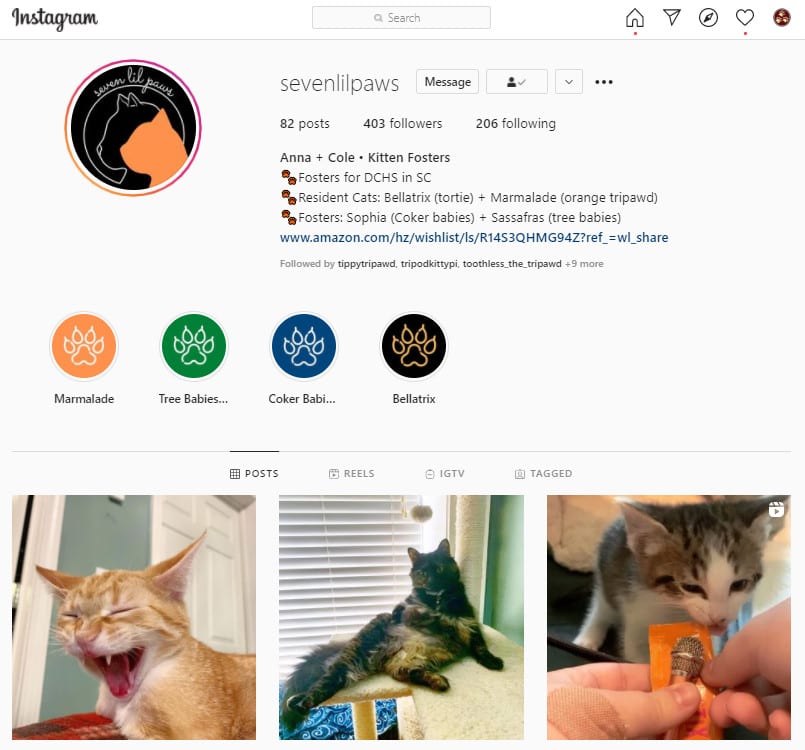 We Want YOUR Tripawd Tuesday Story!
Did you like today's Tripawd Tuesday spotlight? Share your three-legged hero's story with the world and inspire others! Send your Tripawd Tuesday shout-out now. Each Tuesday is the best way to celebrate Tripawd amputee pets from around the world. Enter for a chance to be "Tripawd of the Week." Just share your story in a few words and you're in!
Whether you are a bonafide registered Tripawds member, or part of our Facebook, Twitter and Instagram communities, we want to tell the world about your three-legged cat or dog.
Send Your Love Story in 3 easy steps:
In a short paragraph or two (or longer if you'd like!), describe your three-legged hero's story. Share a photo, video or both.
Got a Tripawds Forum topic and/or Tripawds blog that you started? Be sure to include that link too! Of course let us know any social media handles that feature your Tripawd.
Then send your story to us

via email,

Facebook Messenger, or direct message us on

Twitter

or Instagram

@TripawdsCommunity.
We want to publish a new Tripawd story each week. It's time for yours to get featured!