They're here: Tripawds Black Friday Deals on the best Gear, Gifts, and Books last all weekend long. Check out these Cyber Monday promotions and Tripawds Coupons to save for the three-legged dog or cat lovers on your list!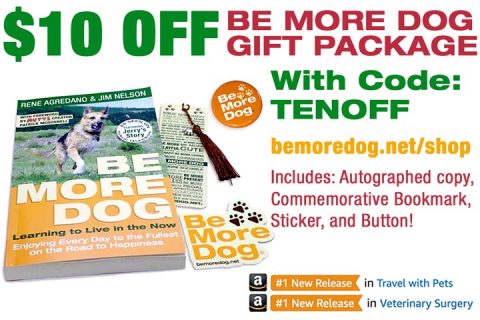 Read all about the Be More Dog Coupons valid all week, to save on the new book by Tripawds founders Rene and Jim and the special Be More Dog Gift package. Purchase one paperback and get 50% off your second copy. Get $10 off the special gift edition.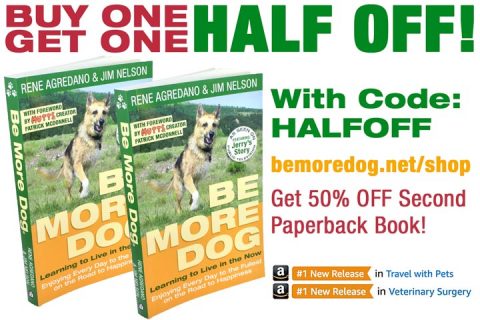 A great read for all animal lovers! Ranked #1 New Release by Amazon for Travel with Pets and Veterinary Surgery. Includes original title panel illustration and foreword by MUTTS creator, Patrick McDonnell.
Get complete details about Be More Dog deals.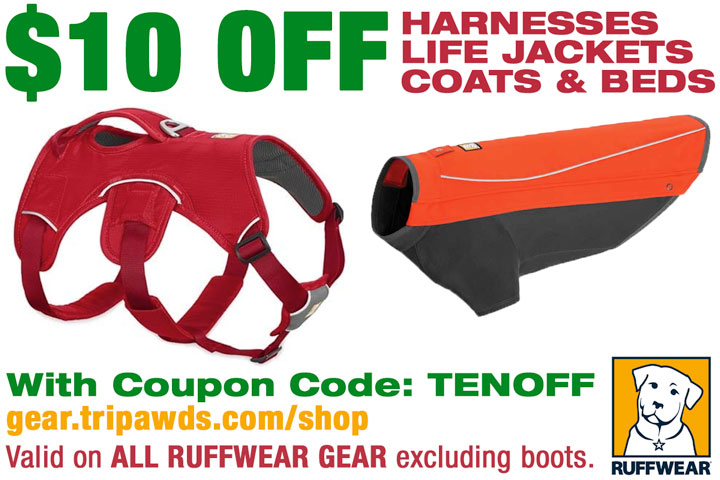 Save on Favorite Tripawds Gear
Starting at Midnight, November 28: Get $10 OFF the popular Web Master Plus harness or new Flagline Harness. Get the Float Coat life jacket you have always wanted, or the warm dog jacket your pup is waiting for – or that Urban Spawl dog bed, the perfect gift for good dogs on your list!.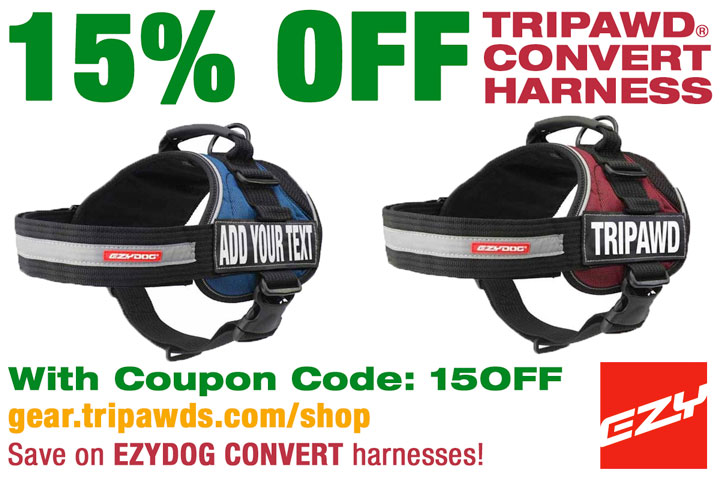 Save 15% OFF our favorite EzyDog walking harness for Tripawds and save 15% off. Or personalize your own Custom Convert Harness to save more than $13 off your purchase.
Get complete details about Tripawds Gear Deals.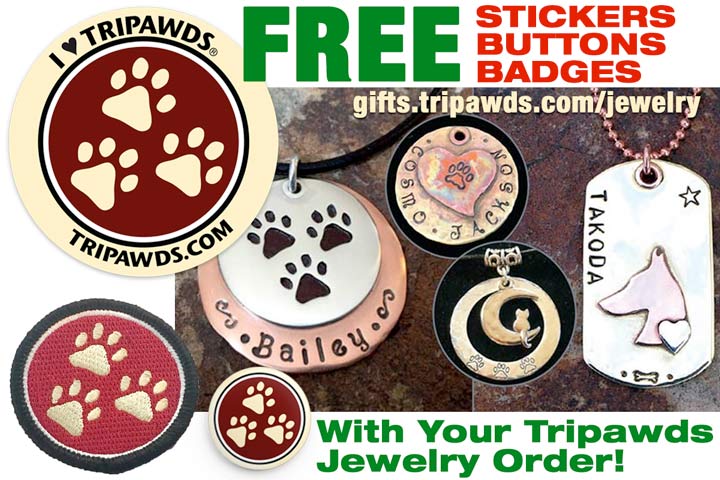 Get Free Tripawds Goodies with your Gifts Order
Now is the time to get FREE Tripawds Stickers, three-paw Logo Buttons, and Tripawds Merit Badges! Just order any of our hand crafted custom pet tags, pendants and jewelry for the pets and people on your pawliday shopping list.
Order ONE piece of Tripawds bling and get a free Tripawds sticker.
Order TWO pieces of any Tripawds bling and get a free Tripawds sticker and a three-paw button.
Order THREE pieces of Tripawds bling and get a sticker, button and Tripawds merit badge, free!
All proceeds from Tripawds Black Friday Deals help keep the many Free Tripawds Resources online!