This is Thanksgiving week in America, and whether you live here in the states or in another country, we want to let all of you know that we are so thankful, Tripawds Nation!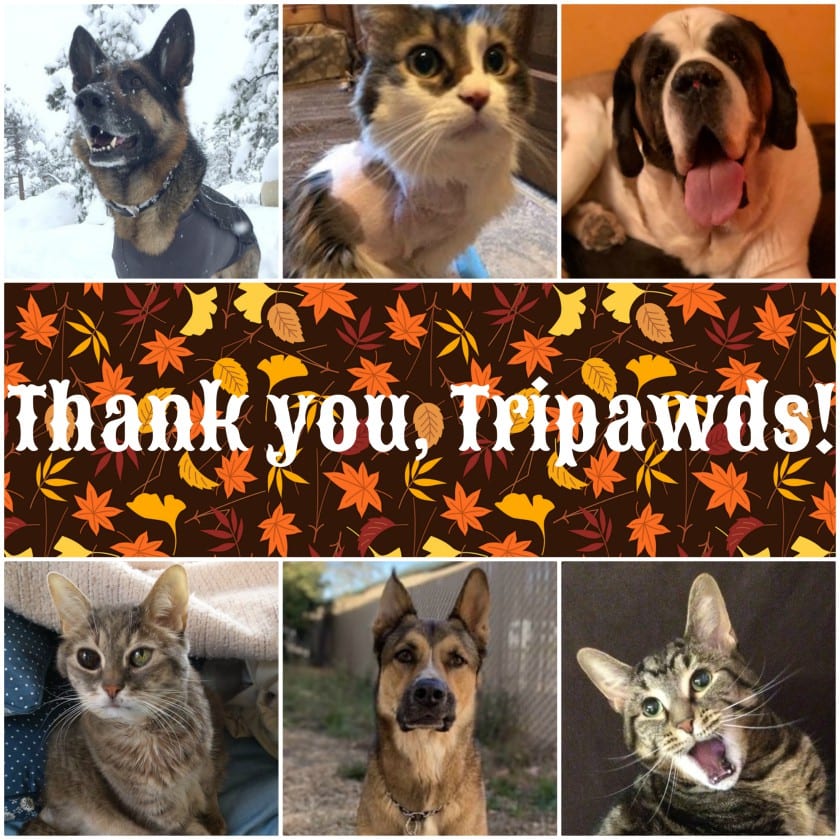 Day in and day out, we couldn't be here to help Tripawds all over the globe without your enthusiasm and support.
We all have hundreds of distractions that bombard us every day. So in this busy world, we feel incredibly blessed to have such a caring and compassionate community at Tripawds. To be among the best of the best pet parents in the world, who share their precious time, knowledge and wisdom with new and old members alike, well, life doesn't get any better than that.
We know there are a million ways that you could be spending your time. When you choose to be here and support members through their Tripawd journey, you send beautiful waves of love and pawsitivity that ripple across the Universe. It sounds corny but it's the truth: you make this world a beautiful place!
And for that, Tripawds Nation, we are furever grateful. Thank you so very much.
May your bellies be full, your fur babies hoppy and your spirits shine brightly on this Thanksgiving, now and always.