It's time to get social San Francisco Bay Area pals! Come to the Northern California Tripawds friends party on Saturday May 11th, with special guest dog massage therapy expert Barbra Ahern of Canine AcuTouch.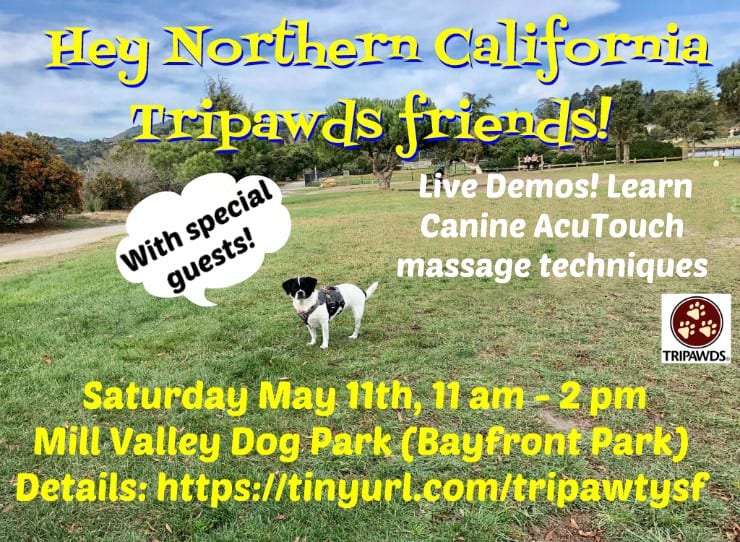 Elly the Canine Nosework Champ and all her pals are hoping to meet some new friends. Bring your three or four legged hero and meet up with Tripawds family members from around the San Francisco Bay Area. NorCal Tripawds are one of our most active chapters and it promises to be a good time.
Join the Forum Discussion for the party!
Fun, Dog Massage Demonstrations & More!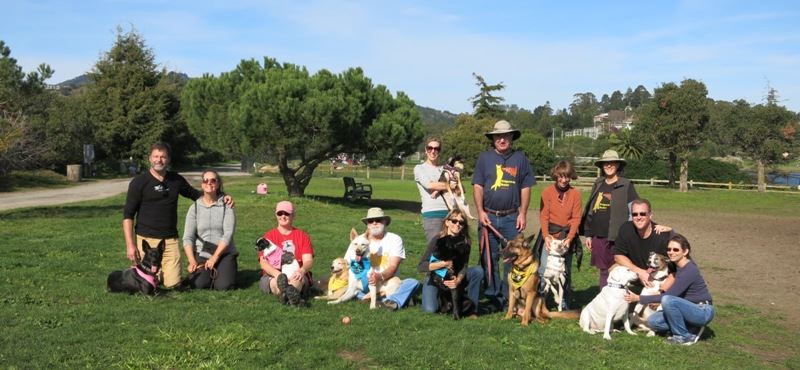 Our special guest will be Barbara Ahern, a holistic health practitioner and provider of Canine AcuTouch therapy.
Canine AcuTouch is a gentle, holistic pain management therapy that can rebalance the body: physically, mentally, emotionally, and physiologically. This therapy can improve:
balance and alignment
muscle and tendon strength and flexibility
reduce pain and inflammation
and accelerate recovery after surgery or injury
Barb will give free hands-on massages on Tripawds to show exactly how Canine AcuTouch eases aches and pain.
Directions to the Northern California Tripawds Friends Party
Location: Mill Valley Dog Park (also called Bayfront Park). See the Dog Trekker Blog for details.
Time: 11:00 am until about 1 or 2 pm.
Here is an aerial that shows where you can park and where we meet up.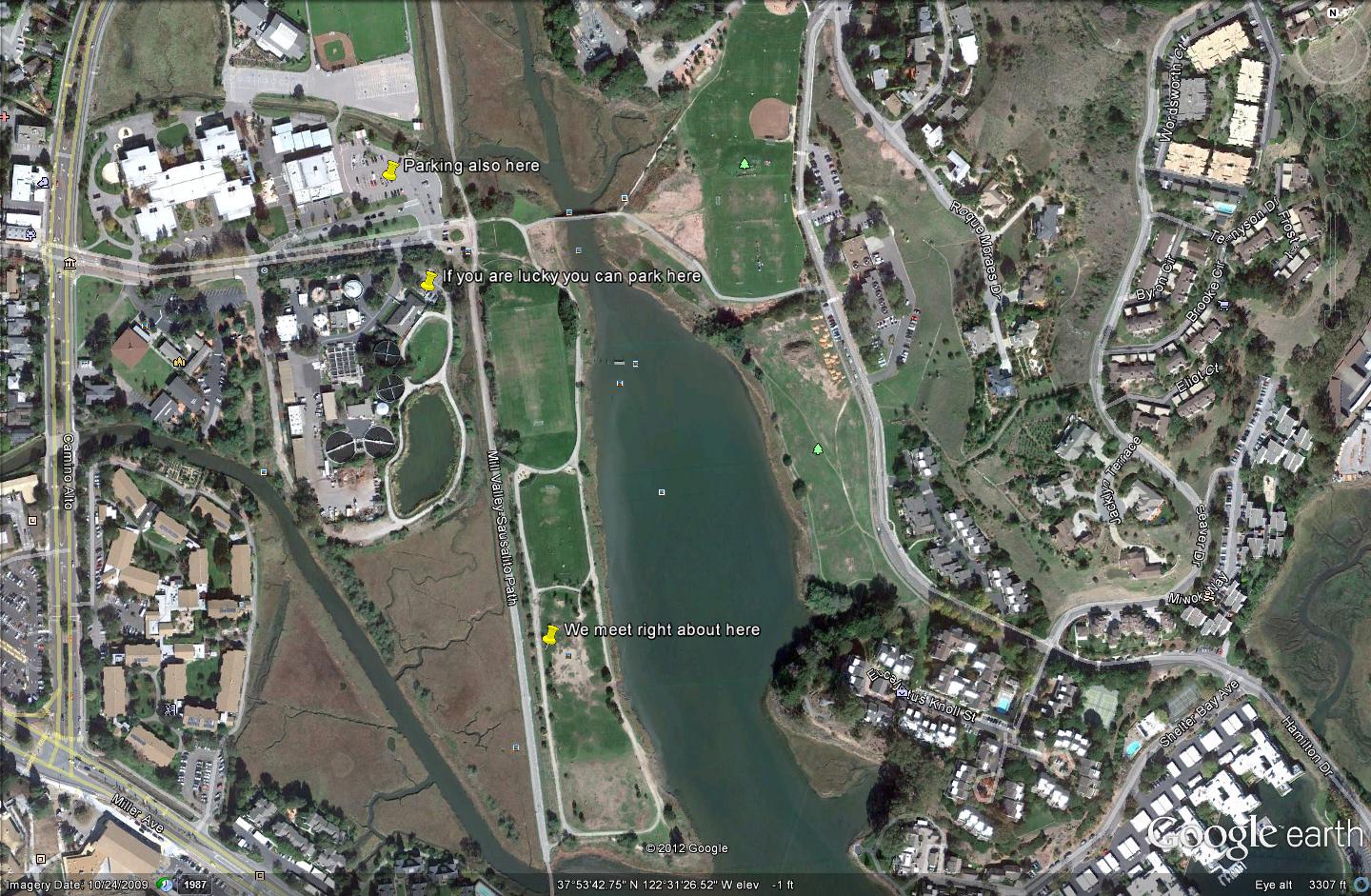 It's a bit of a hike to get from the parking lot to the field. If your Tripawd needs a ride, no worries! One of our NorCal members can meet you in the parking lot for a lift in a pet stroller. Please private message Elly's human to arrange it. Or chime into the Forum Discussion for the party.
Hope to see you there!
How to Plan Your Own Tripawds Party
If you don't live in Northern California, you can still party with Tripawds members!
People always ask us "Are there Tripawds chapters in my city?" Chances are, you have other members nearby. A Tripawds chapter is as close as you want it to be so take charge and organize a Tripawds party of your own, today!