Ready for your Tripawd Tuesday distraction? We've got a great one for you! Check out the story of Fox, a Forever Companion, best friend and number one cheerleader of Heidi from Arkansas. He melted her heart from the moment they met and we bet he will leave your heart swooning too!
Saved by a Wonderful Vet, Fox is Heidi's Forever Companion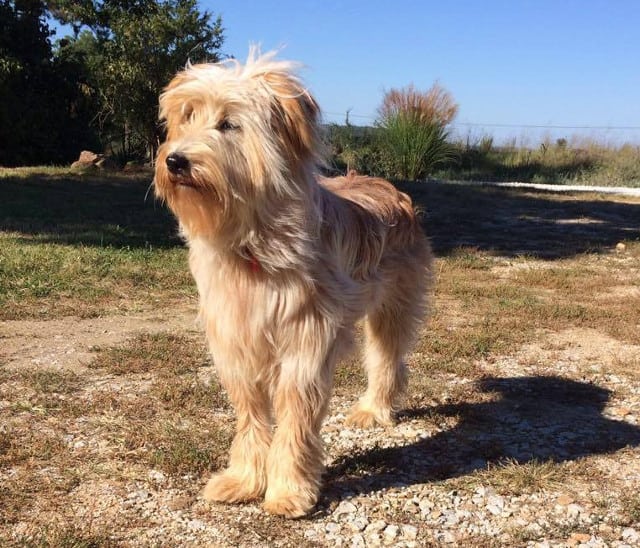 Fox is my first dog that is truly mine, my first dog who lives in the house with me, my first dog I hope to be my companion for a long time. Before, we had family dogs when I was a kid growing up and my ex-husband and I had a dog or two before our kids came along, and then we had family dogs as my kids were growing up. None of these was "my dog."
I picked Fox up from a vet's office on July 11, 2016, which was coincidentally my older son's 22nd birthday and three days before my 50th birthday. It was also about two months after my divorce was final and in the middle of three close family members dying over a two-year period.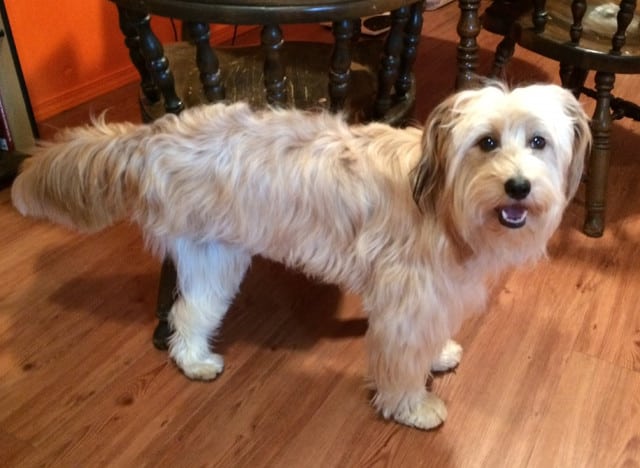 Fox was about 8 months old at the time and had been hit by a car two months earlier when he lived with his former owners. When told his back right leg needed to be amputated and the cost of his operation and rehab, the family told the vet to euthanize him instead. The vet did not euthanize him, amputated his leg at the hip, rehabbed him and put out the word that he needed a new home. I found out because the vet's wife was a friend of a friend.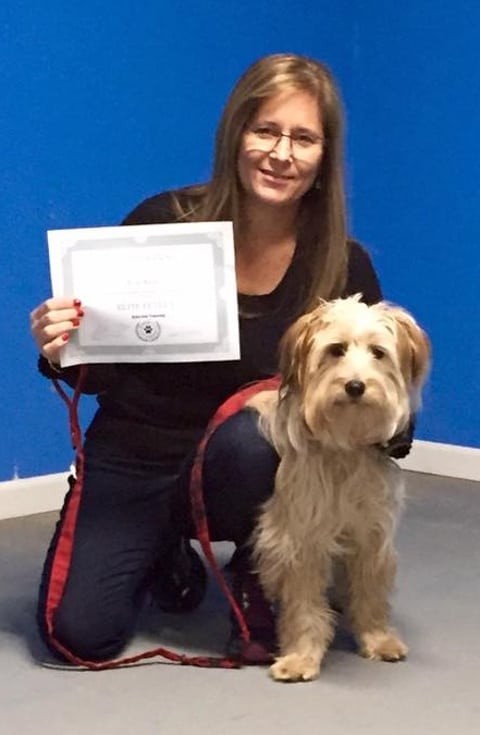 For a long time, I told people the only thing Fox could not do as a three-legged dog was raise his other back leg to pee, in the traditional way many male dogs do. But, on our walks, I started noticing that Fox could lift his remaining back leg to pee, getting a little hang time before the leg suspended in the air returned to earth. He only does this on walks when, as I expect most dog walkers know, the dog only pees a little bit at a time so that he has plenty of pee to mark his territory along the route of the walk.
Fox is both adorably cute and beautiful, I think, but of course I'm biased. He is some sort of terrier mix, maybe wheaten terrier or Tibetan terrier, and he weighs 30 pounds. His hair gets quite long but I keep it short so we don't have to spend a lot of time brushing out matted bits. He is blonde and reddish brown, and although his bushy tail does look fox-like to me, I named him Fox after one of my all-time favorite TV characters, Fox Mulder from X-Files (played by super-cute David Duchovny).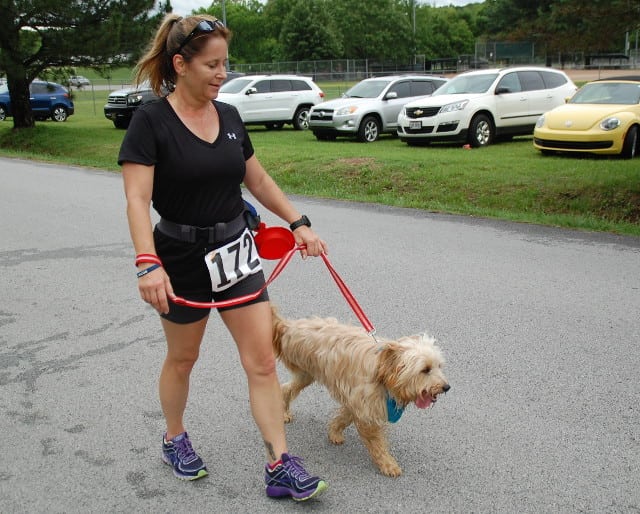 Fox is my best friend.
Sincerely,
Heidi Wells
Farmington, Arkansas
Read All Tripawd Tuesday Stories
Your Pet Can Star in Tripawd Tuesday
Each Tuesday, Tripawd dogs, cats and other critters from around the world can enter for a chance to be "Tripawd of the Week." Just share your Tripawd's story and you're entered to win! On every Tuesday of the week, tell us about your three-legged hero. Just follow these easy steps:
In a short paragraph or two (or longer if you'd like!), describe your three-legged hero's story.
Include photos or links to videos already uploaded to YouTube.
Include a link to your Tripawds Forum topic and/or Tripawds blog, social media handles, etc.

Email your story and photos

to us.
All entries must be received by Saturday at 11:59 pm. One Tripawd story will be selected at random to be featured the following Tuesday.