A Mastiff Tripawd is one of the dog breeds that some people think cannot be happy on three legs. Sugar, aka SugarCookie, is here to say "Not always true folks!" This giant breed girl is living proof that it is entirely possible to be a large-stature pup and have a great life after amputation surgery! Here's her Tripawd Tuesday story as told by mamma Britton from their home in Texas: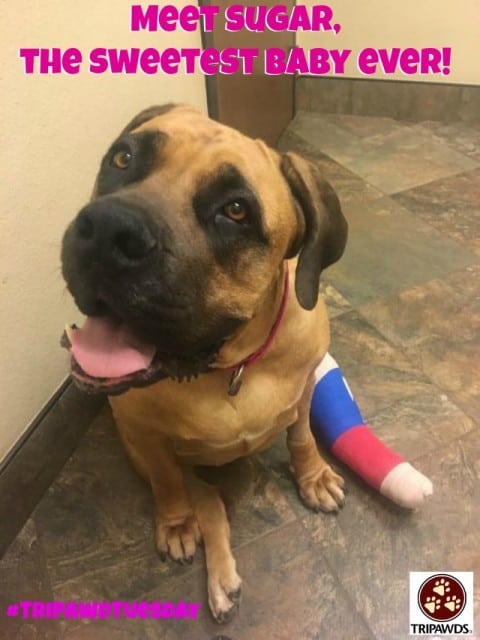 Sugar is a 3 year old Boerboel aka South African Mastiff. She had a rather large soft tissue sarcoma around the hock joint of her left hind leg. She had surgery to remove it and it came back within 2 weeks. Thankfully the doctors said it was a "friendly cancer", meaning it would very unlikely to spread elsewhere.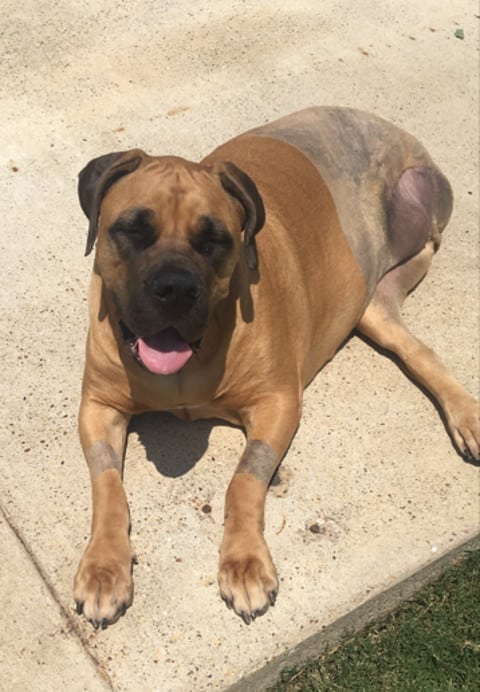 We tried some homeopathic medicine to try to save her leg and she ended up developing an infection. Once that happened we had no choice but to amputate.
We were scared for her losing a leg being that she's such a large breed dog and so young but man has she shocked us all!! She was running almost 2 weeks after surgery!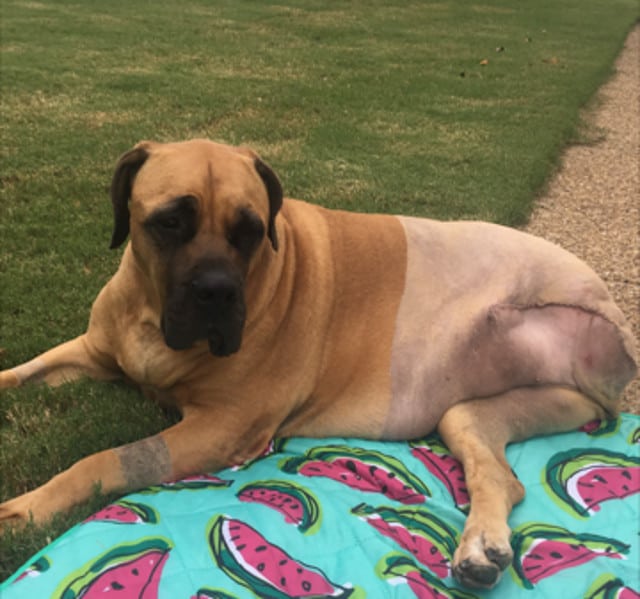 She is the strongest, sweetest baby ever.
Read All Tripawd Tuesday Stories
We Want Your Tripawd Tuesday Story!
Each Tuesday, Tripawd dogs and cats from around the world can enter for a chance to be "Tripawd of the Week." Just share your Tripawd's story and you're entered to win! On every Tuesday of the week, tell us about your three-legged hero. Just follow these easy steps:
In a short paragraph or two (or longer if you'd like!), describe your three-legged hero's story.
Include photos or links to videos already uploaded to YouTube.
Include a link to your Tripawds Forum topic and/or Tripawds blog, social media handles, etc.

Email your story and photos to us.
All entries must be received by Saturday at 11:59 pm. One Tripawd story will be selected at random to be featured the following Tuesday.
Is your dog or cat a Tripawd hero?