Every day in the world an animal teaches silly humans that being "different" from the others is not a big deal. For a long time we've seen cats and dogs thrive as Tripawds, but rarely does another species rock our world the way Una the one-legged chicken does. Today's Tripawd Tuesday is dedicated to Una, her amazing people and one-legged chickens around the globe.
Unipawds are Welcome Here Too!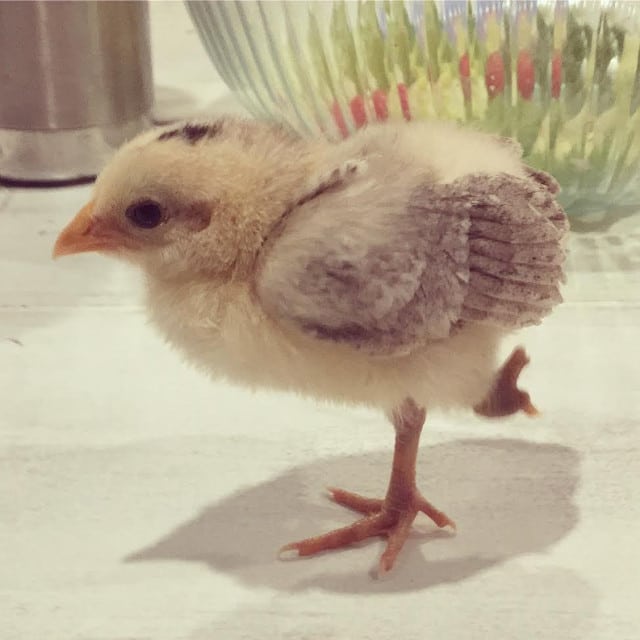 This very special family went against the grain of other backyard chicken farmers. They didn't "cull" little Una from the flock because she was born with one less leg. Instead they registered in the Discussion Forums as chippy99th to ask if Tripawds members had experience with one-legged chickens. We're so glad they did! Since December we've had fun watching Una grow into a fabulous unipawd. Here's her story as told by her human mom.
Una the One-Legged Chicken Unipawd Grows Up
"I feel a little awkward posting on a site that is geared towards dogs and cats, but I'm desperate. You see, on Saturday (12-19-16) I had a baby chick hatch with just one leg . . . I've posted on some poultry forums and the general response I got was, "Aww poor thing, guess you'll have to put her down." Some people were not even that gentle about it. One lady told me cull her because "it'll never be a real chicken" and "You should save your efforts for the best chicks. . . "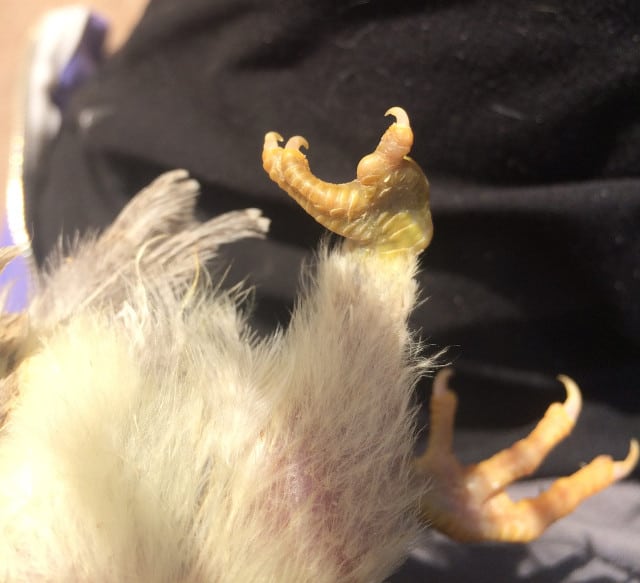 "If a dog can learn to walk on two legs, a chicken can walk on one."
Una continued to amaze us through December and January.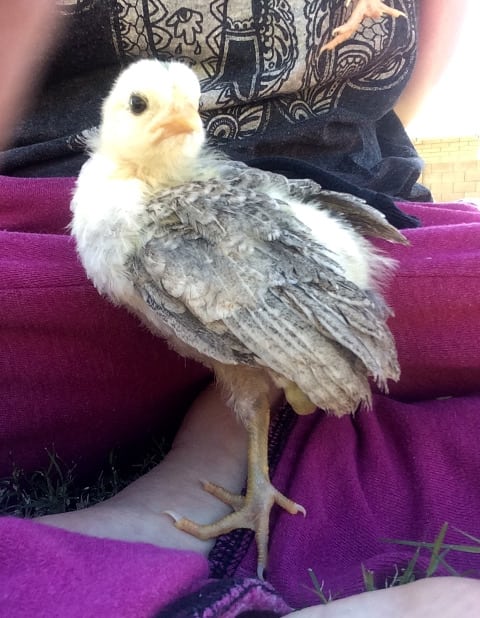 "Just in the last few days, Una has made the following achievements:

Much better stability. She no longer feels the need to lean against the wall/my leg as much and will venture off on her own or with Gloria during our "field trips" outside. She also doesn't have to be as careful -for example, she can climb onto my lap and jump back to the ground without "crash landing."
Greater stamina. I think the leaning has also decreased because she doesn't get tired as quickly, and she sits a lot less. She stands almost as much as Gloria, in fact.
More control. I've seen some people on this site saying their tripawds had an easier time going fast than going slow; that's been true for Una as well, but she's gotten much better at small, neat hops. More like "steps." In fact, during her best stretches someone watching from above might not even be able to tell she's one-legged! She's gotten better at straight lines as well.
Una's mom continued amazing us with her inspiring stories of how Una's learned to adapt. She's doing great!
Here's our lovely Una. She tends to droop her wing a little more on that side, and uses it for balance. . . Una has turned into a CUDDLE MONSTER."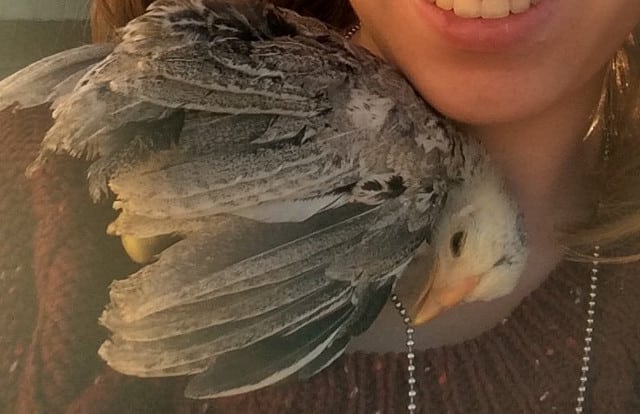 Read Una's entire story. You too can learn all about the life of a one-legged chicken and learn so much!
Read All Tripawd Tuesday Stories
Now It's Your Turn: Send Your Tripawd Tuesday Story
Each Tuesday, Tripawd dogs and cats from around the world can enter for a chance to be "Tripawd of the Week." Just share your Tripawd's story and you're entered to win! On every Tuesday of the week, tell us about your three-legged hero. Just follow these easy steps:
In a short paragraph or two (or longer if you'd like!), describe your three-legged hero's story.
Include photos or links to videos already uploaded to YouTube.
Include a link to your Tripawds Forum topic and/or Tripawds blog, social media handles, etc.

Email your story and photos to us.
All entries must be received by Saturday at 11:59 pm. One Tripawd story will be selected at random to be featured the following Tuesday.