May is Pet Cancer Awareness month and That Fish Place — That Pet Place in Lancaster, Pennsylvania is raising funds for The Tripawds Foundation!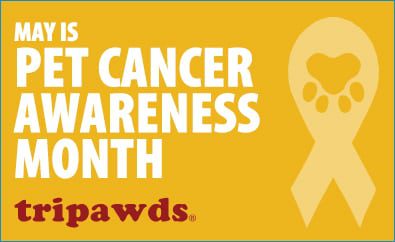 What an honor to once again be selected by the good people at That Fish Place — That Pet Place!  During May, everyone who works at this awesome fish and pet supplies store will encourage shoppers to buy a $1 ribbon at checkout.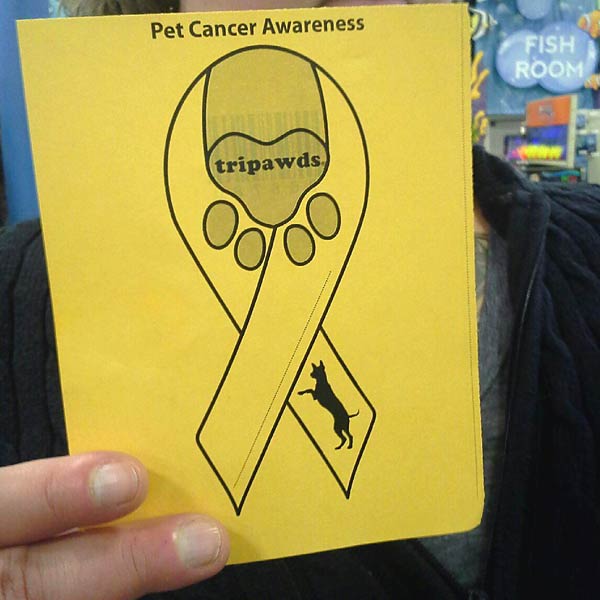 All proceeds go toward helping Tripawds Foundation assist dogs, cats and humans around the globe. Programs include:
Last year, the good people at That Pet Place raised an astonishing $3,400 for Tripawds Foundation! This year they are all working hard to raise at least $5,000 so we can keep offering these life-changing programs.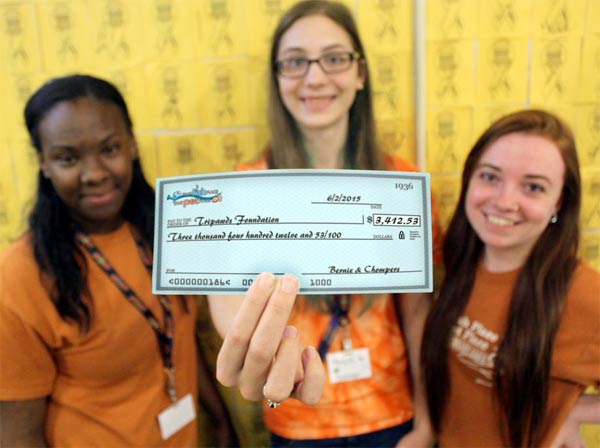 Pennsylvania Pet Lovers, Visit That Pet Place!
This is a genuinely cool group of people. Everyone really loves working there, it shows in all that they do. Since 1973 That Fish Place — That Pet Place has provided awesome fish and pet supplies at great prices to people in Lancaster and all over the globe.
Once you arrive you'll see that this is more than a pet supplies store, it's an experience! It's the mega-store of top-notch fish and pet care products, with super smart employees who really know their stuff. They have an awesome aquarium like no other fish supplies store in the US!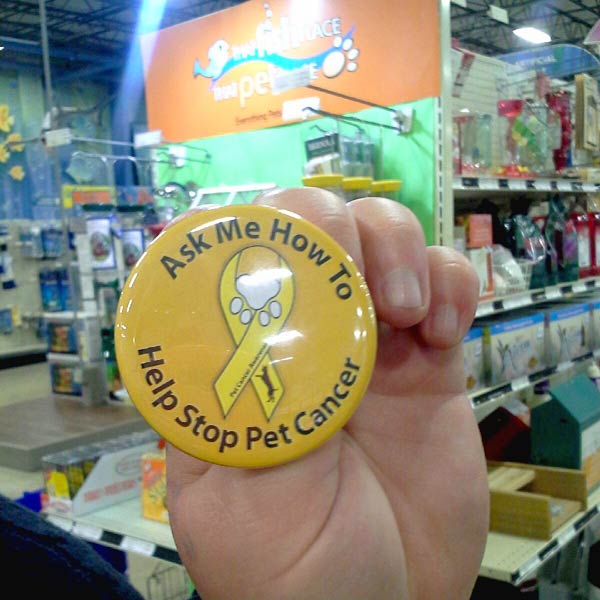 We were lucky enough to visit That Pet Place during their 2015 pet cancer awareness campaign for Tripawds Foundation. When we arrived, we were so overwhelmed with their kindness to our community! We cried happy tears when we saw so many ribbons donated by caring customers and employees too.
While we were there, Tripawds Spokedog Wyatt Ray was spoiled rotten by everyone, including community events manager Trisha Ries and her husband who also works there. Trisha is the gal responsible for making this campaign happen for our community. We can't thank her enough!
The Tripawds Community is also grateful for Barret and his mom Heather the Tripawd duo who told That Pet Place about us when Heather was employed there. We are thrilled to one again be their chosen charity for Pet Cancer Awareness month!
Don't Live in Pennsylvania? Shop That Pet Place Online!
Even if you can't make it to Lancaster, please show your support by shopping at That Fish Place — That Pet Place online. They have great prices and an awesome selection of everything you need for happy, healthy Tripawds. Tell 'em Tripawds sent you!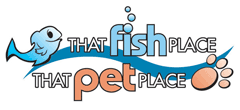 Many thanks to that Pet Place for their generosity!