Hoppy Tripawd Tuesday! Today's featured hero is a special L.A. dog named Jackson, who despite terrible odds, bounced back from injuries and is now living the good life with his pawrents Devin and Jacob Desjarlais.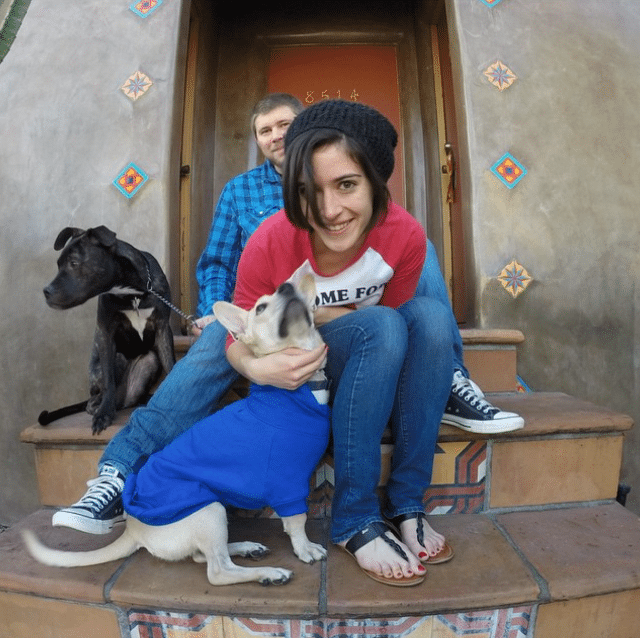 Join us in giving a big 3-paws up to the Desjarlais family and CageFree K9 Rescue, the group that rescued Jackson, our vet rehab friends at California Animal Rehabilitation who helped this pup get strong, and the many caring people who assisted in Jackson's recovery. Here's Jackson's story as told by Jacob:
My wife and I adopted Jackson 18 months ago – he's roughly 2 now.
He was hit by a car somewhere in downtown Los Angeles and the driver threw him in the dumpster and drove off. A few minutes later a passerby heard him crying and brought him to Cage Free, a boarding facility and adoption agency here in L.A.
They did a fundraiser and got together with a vet who did a hugely reduced price surgery. He had one full amputation and his other front leg has two pins and a small plate to support the bone in there – so he is a super trooper.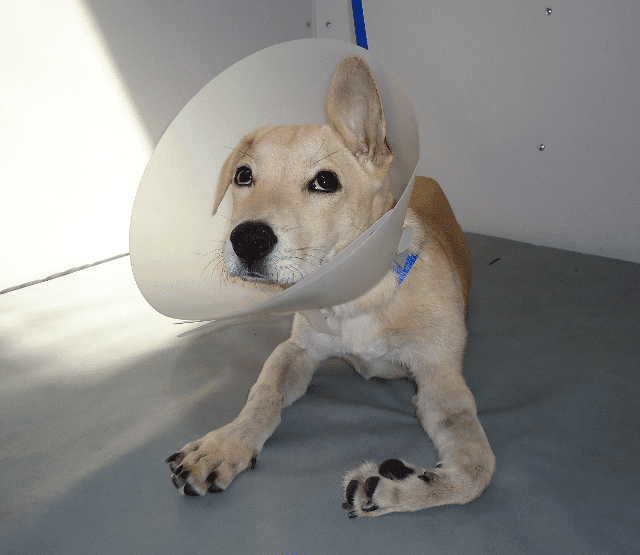 We had spent a few months looking at different puppies from different rescue shelters and one day we were sitting at home having coffee and my wife spun her laptop around and said, look at this face! And it was Jackson. He had just gotten the surgery to remove his leg and the scar was fresh and he was just smiling and looked so happy.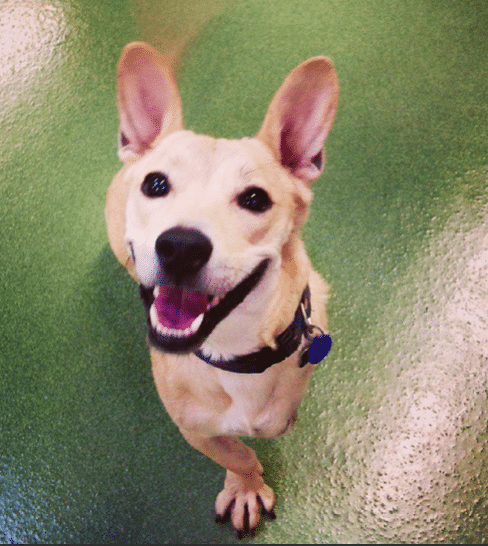 His demeanor and attitude were infectious. He instantly leapt into my wife's lap, and we both knew immediately that he was perfect. We adopted him while he was in the midst of his surgery recovery and rehab process.
Jill from CageFree was Jackson's biggest advocate and truly saved his life. Jackson was and I guess still is, facing an uphill challenge. He will develop arthritis and eventually there is a chance he will need a set of wheels for his front half. And, my wife and I are ok with that and look forward to the challenge because he is a part of our family now.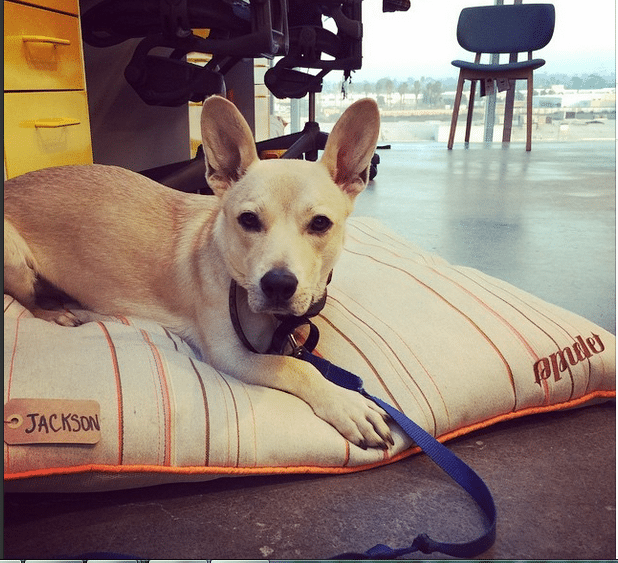 We were so happy to get the chance to bring Jackson into our lives and he has improved everything so much it's astounding. He is just like any other dog out there, except much, much cuter, and with a few simple modifications he has fit seamlessly into our lives.
We had two ramps custom built for our home – one for the couch, and one for our bed, so he doesn't jump off and do any more damage to his remaining front leg.  We keep his leg iced after he runs anywhere and he takes some medication to prevent inflammation and other issues – but otherwise, he is healthy and runs up and down stairs, chases squirrels and keeps up with his big, little sister just fine.
He's been with us 18 months now and has joined my wife and I on countless adventures including TWO cross country road trips where he joined his new sister Betty Poop the Pit Bull as we drove from Los Angeles to Fort Lauderdale where they met the rest of our family back home.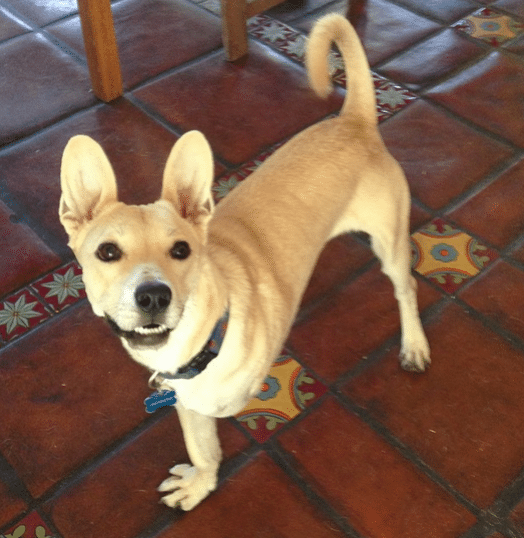 Jackson is a major flirt and is loved by everyone in the neighborhood, especially the children who have never seen a tripawd before.
Share Your Story on Tripawd Tuesday
Each Tuesday, Tripawds from around the world can enter for a chance to be "Tripawd of the Week." Just share your Tripawd's story and you're entered to win! On every Tuesday of the week, tell us about your three-legged hero here in the Tripawds Discussion Forums or on the Tripawds Facebook page. Just follow these easy steps:
In a few short sentences, describe your three-legged hero's story.
Include a photo or video.
Include a link to your Tripawds Facebook page, Forum topic and/or Tripawds blog (if applicable)
All entries must be received by Saturday at 11:59 pm. One Tripawd story will be selected at random to be featured the following Tuesday.