It's so upsetting when you get the bad news that your dog or cat's leg needs to be amputated. When friends and family don't understand your situation, it's even worse. No pet parent should ever feel so alone and now with the new Tripawds Pals Helpline, they don't have to.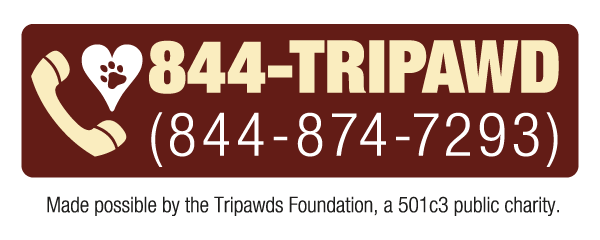 Starting today, caring phone volunteers are ready to help anyone faced with life on three legs. A project of the Tripawds Foundation, the Helpline is staffed by caring, knowledgeable Tripawds community members.
Need a Friend? Call 844-TRIPAWD
The Tripawds Pals Helpline is a toll-free phone number for anyone in the U.S., Canada or Mexico who needs a shoulder to lean on during their Tripawd journey. Whether someone has just been given the bad news about amputation or they are grappling with end-of-life issues, our compassionate volunteers will be there to help.
The Helpline can be reached any time of day at 844-TRIPAWD (844 874-7293) and is staffed by volunteers who understand what callers are going through. Hosts may not always be available to answer immediately but all messages will be returned within 24 hours.
Volunteers can't give veterinary advice or aid in crisis situations, but all callers can rest easy knowing there is an understanding friend who is just a phone call away.
A Tripawds Nation Dream Come True

The Helpline has been years in the making. Quite a few community members have suggested implementing this service. With special shout outs to Happy Hannah, Polly, Tahoe and the Oaktown Pack, for being the most recent inspawration we needed. Thanks to their encouragement and diligent research, along with the generous support of Tripawds Community Helpline volunteers and members like you, the dream is real!
This is just the first of many Tripawds Foundation projects to come. To read more about the Tripawds Pals Helpline's services, hop on over to the Tripawds Foundation blog today.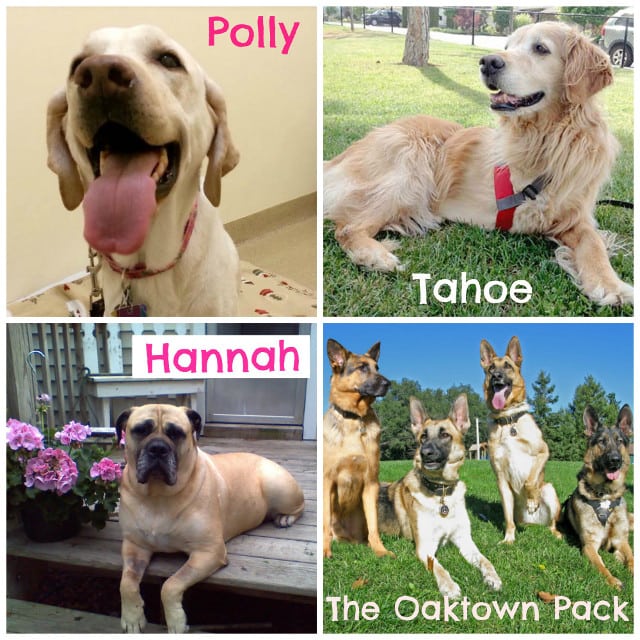 Want to Help?
If you have found comfort and support in the Tripawds blogs and forums, pay it forward by becoming a Helpline Host. All we ask is that you be available for a few hours each week to receive and/or return calls from people who want to talk to someone. No experience required! Simply review the Tripawds Helpline Hosts Forum Topic, then contact us if you are interested in being there for someone in need.
Support Tripawds to Honor Your Angels & Heroes Here
Only Possible with Your Support!
The toll-free Tripawds Helpline is only made possible with contributions to the Tripawds Community Fund. Can't volunteer to take calls? Please consider making a charitable contribution to keep this free resource available. Thank you for your support!