Today on Tripawd Tuesday, we're spotlighting . . . everyone! Well, everyone who submitted a calendar photo for the 2015 Tripawd Calendar project.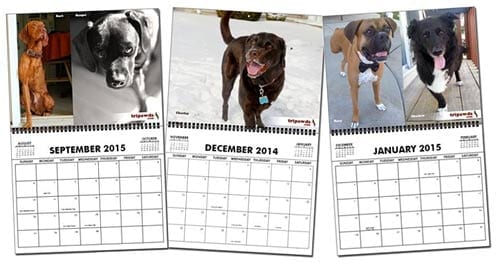 Hop on over to the Tripawds Gifts blog to get a preview and order yours today. Every purchase helps keep this community going strong!
Three paws up to all of our Tripawd Superstars! Thanks for participating. Remember, this is a big job for our Admin Guy so if by some chance you sent a photo on time but you don't see your Tripawd listed in the calendar selections, contact us immediately and we'll not only beg for forgiveness but make sure your Tripawd gets featured. Thanks!