Every Tripawd Tuesday is an extra special day to celebrate our three-legged heroes. While all of our cats and dogs are special, those who have overcome exceptional challenges make the three-legged victory even sweeter.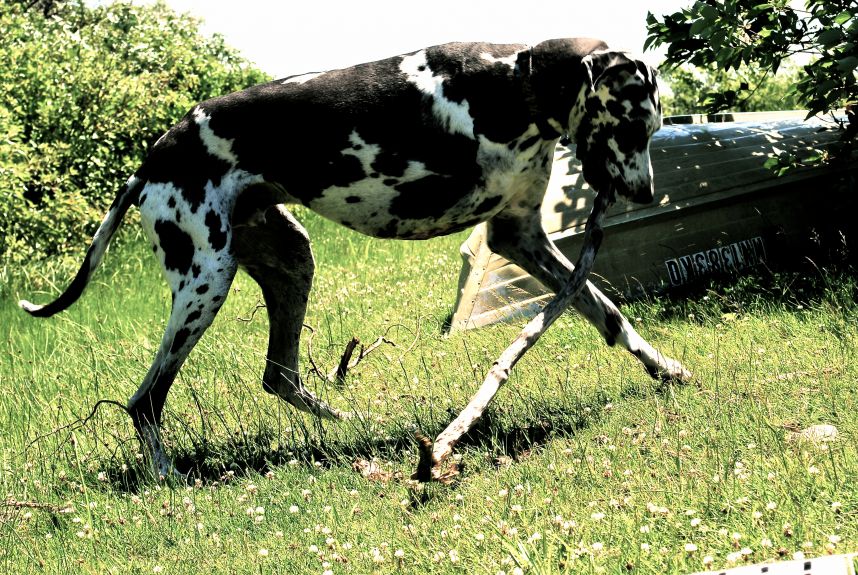 For example, meet Rio, a Great Dane Tripawd who faced the odds head on and is beating not only stage 3 chondrosarcoma but, but also a sub aortic stenosis ( a narrowing of his aortic valve) condition that he's had since he was a youngster. Rio paid no mind to all that though. Despite some very tough ups and downs during recovery, he just celebrated his six month ampuversary! His momma writes:
SO all in all Rio is doing great! Still have not done chemo or any further cancer treatments. He is happy and pain free, maybe a little slower and takes a little bit more to recover from running around the lake but he keeps up! Just like he always has! Nothing makes me happier than to see my boy run full speed into my arm and damn near knock me out and just the look he gives me makes everything worth it and so much clearer for your mind and soul.
Hoppy six months to you Rio, may there be six million more!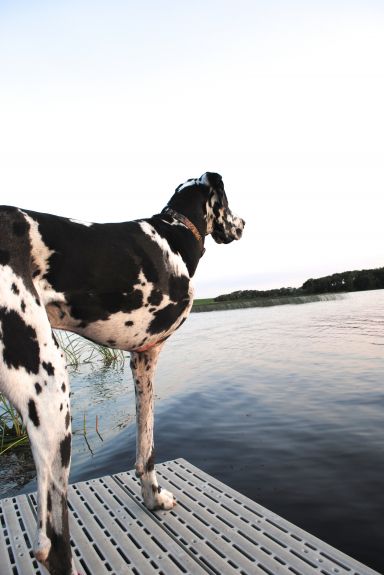 Get Featured on Tripawd Tuesday
Each Tuesday, Tripawds from around the world can enter for a chance to be "Tripawd of the Week." Just share your Tripawd's story and you're entered to win! On every Tuesday of the week, tell us about your three-legged hero here in the Tripawds Discussion Forums or on the Tripawds Facebook page. Just follow these easy steps:
In a few short sentences, describe your three-legged hero's story.
Include a photo or video.
Include a link to your Trpawds Facebook page, Forum topic and/or Tripawds blog (if applicable)
All entries must be received by Saturday at 11:59 pm. One Tripawd story will be selected at random to be featured the following Tuesday.