In February, long-time Tripawds community supporters Spirit Hope's pack, Barb and John Young, along with Cadence's Mom Heather Neal, helped get the word out about three-legged heroes at the My Furry Valentine Adoption Extravaganza held on February 15th and 16th in West Chester, Ohio.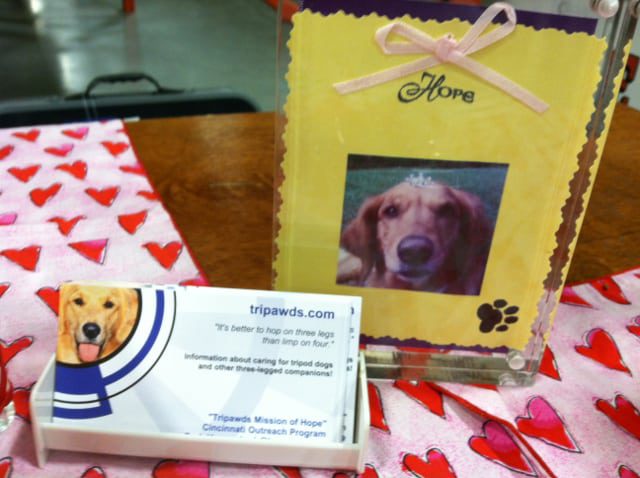 Despite terrible weather, Barb was able to make it to the event where she reports that "I passed out A LOT of information, especially to rescues and shelters."
She adds "There were 4 tripawd dogs that were available for adoption–one was in the booth next to me!"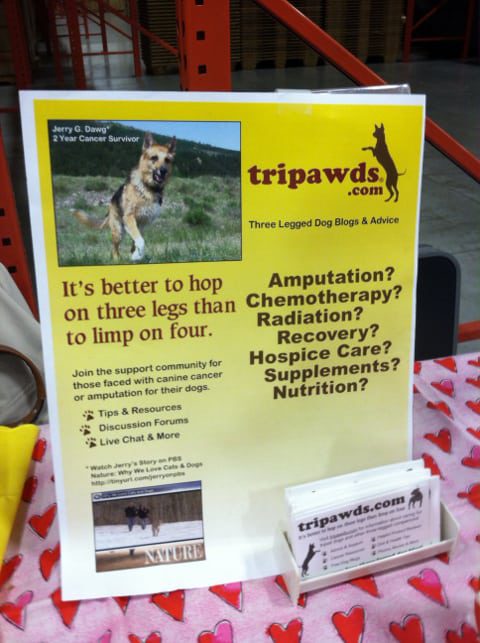 As part of the Young's dedication to their Mission of Hope project, Barb and John worked hard at the two day event to promote animal amputee awareness, and even secured some generous donations to the community!
Unfortunately, Cadence and her Mom Heather were prevented from making the long drive from Chicago because of the bad weather. Barb says that last year's attendees remembered Cadence and were sad that she couldn't make it.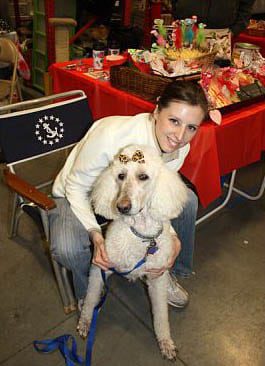 Please join us in giving a big "Three Paws Up!" to these generous Midwestern Tripawds supporters who continue their effort to raise Tripawd awareness!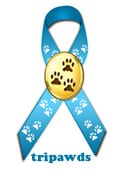 Create Tripawd Awareness in Your Town
Spreading the word about the amazing capabilities of three-legged dogs and cats is easy and doesn't have to cost a lot. Print our free Tripawds fliers, then display them at your veterinarian's office, grooming salon, dog park and other places where pet pawrents gather!