Tripawds can do just about anything a four-legged quadpawd can do but some have more challenges than others.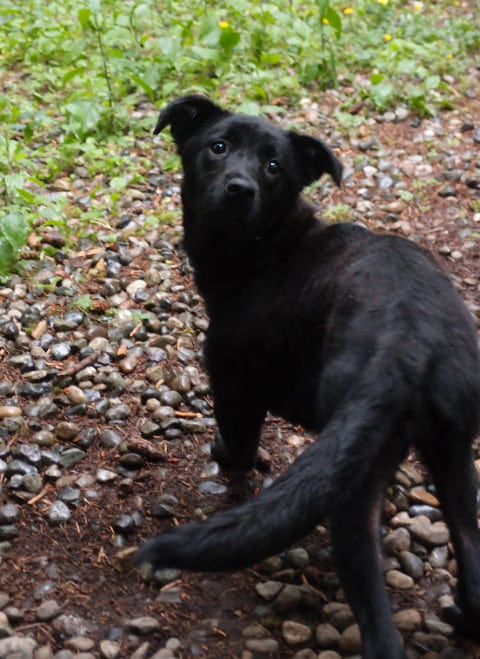 Cora is one three-legged dog who faced enormous odds from the moment she was born. Her story is one of amazing resilience, love and dedication that will bring tears to your eyes and a smile on your face.
You may have seen Cora's update yesterday in the Forums but in case you missed it, here it is for your enjoyment.
Cora's parent Chris has had a lot of ups and downs since adopting her in January of this year. Yesterday Chris wrote an uplifting, incredible update about Cora in the Forums, called "Cora is 9 Months Now – Beating All the Odds."
Cora came home to live with me in January. She was just a few months old and still had sutures from her front leg amputation. Her leg was deformed which is why it was amputated. She is also blind.

She was a foster but after a week I knew three things: there was more going on (or wrong) than blindness and deformed leg, she needed more care and stability than the rescue group and foster situation could provide and she had an amazing, fighting spirit. So, I adopted her and found Tripawds. Cora couldn't walk. Couldn't feed herself well, barked incessantly, didn't seem to enjoy human touch, etc.

Everyone I took her to agreed she had brain damage and the early guesses seemed grim. The word "degenerative" kept coming up.
You can read her complete story of resilience, love and strength here, but for now, here's a preview: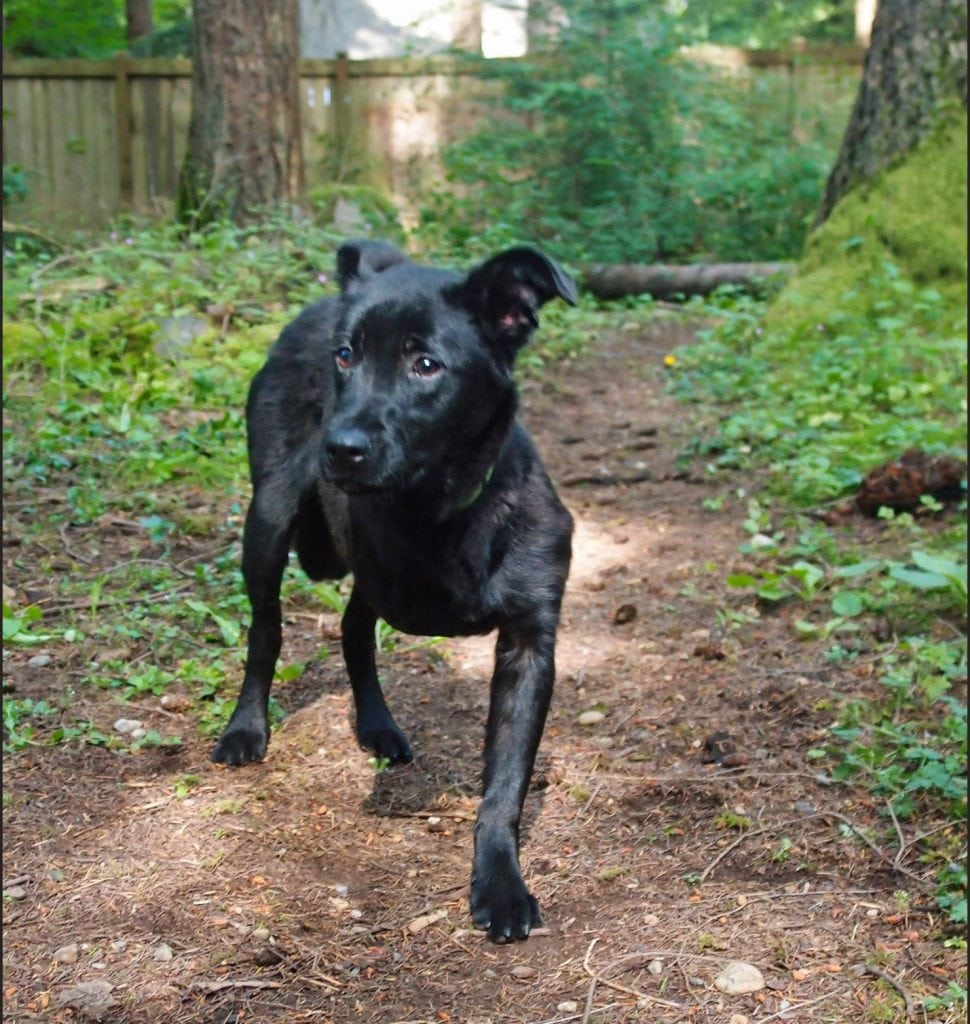 Cora is happy. She loves me. She's curious about other people. She's made a human friend. She had her first trip to the dog park, something I never thought would happen.. . . She goes camping with me. She's full of play. I can't believe this is the same helpless, unreachable-seeming, demanding baby I brought home."
We are so proud of both Cora and Chris! What an inspawration.
Celebrate your own three-legged hero in
"Tripawd Heroes, Volume 1" featuring your Tripawd and
25 more inspawrational canine amputees
loving life on three legs!
How to Get Featured on Tripawd Tuesday
Each Tuesday, Tripawds from around the world can enter for a chance to be "Tripawd of the Week." Just share your Tripawd's story and you're entered to win!
On every Tuesday of the week, tell us about your three-legged hero here in the Tripawds Discussion Forums or on the Tripawds Facebook page. Just follow these easy steps:
In a few short sentences, describe your three-legged hero's story.
Include a photo or video.
Include a link to your Trpawds Facebook page, Forum topic and/or Tripawds blog (if applicable)
All entries must be received by Tuesday at 11:59 pm. One Tripawd story will be selected at random to be featured the following Tuesday.