We're hoppy to present following guest blog post from Ryean Bishop from Bannock Animal Medical Center in Chubbuck, Idaho. Do you have insight on a Tripawd-related topic that you'd like to share? Contact us today, we're always happy to consider guest blog submissions.
When Is Amputation The Right Choice For My Dog or Cat?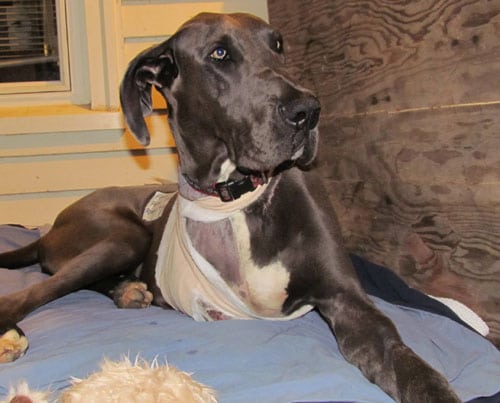 The question of "appropriate" companion animal health care is one that always seems to spark a high level of debate. Short of euthanasia, however, no question seems to generate more discussion than that of amputating an animal's leg.
As with all health decisions regarding your companion, the first question you should ask is "What is in my dog/cat's best interest?"
The first step is to stop thinking about this issue as a person, and try to think about it as the animal.
Is your animal in a great deal of pain?
Does this pain diminish the animal's quality of life?
Would amputation alleviate this pain? Is there another choice?
As you examine your choices, the old adage becomes more apparent: nobody knows what's better for your dog or cat than you do. Your animal can't make medical decisions, so you need to do it for him. But you need to try to look at it from the animal's point of view.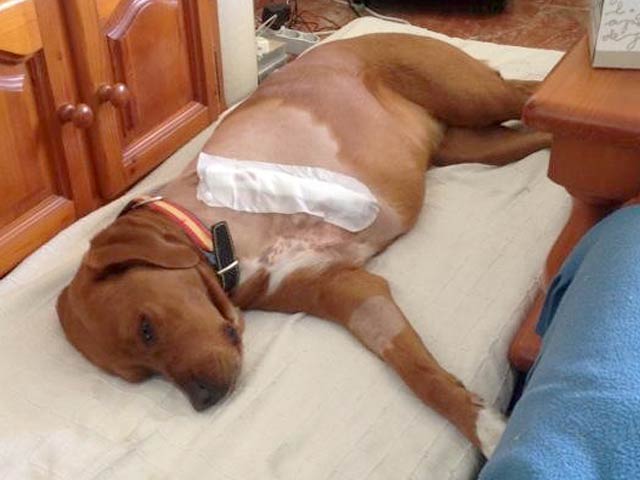 Consult your veterinarian and any other specialist involved in the case.
Will amputation stop the pain?
Will it extend your pet's happy years?
Remember, animals don't feel the complex emotions of anger, shame, or embarrassment that people feel, they adapt physically, not emotionally. Most otherwise healthy dogs and cats recover from amputation surgery and are ready to run and play within days of surgery.
They don't sit around and worry about being diminished, or not being accepted by other animals. They adapt, they move on, and they live normal and happy lives.
This is not to say that amputation is always the correct choice. There are conditions, such as severe arthritis, that rule out amputation. There may be other treatments for your dog or cat's specific condition that will serve him better. Again, these are issues to discuss with your veterinarian, and a decision that only you can make regarding your companion.
Your animal is more than your pet, even more than your friend. He is a part of your family, and that makes these kinds of decisions extremely emotional and sometimes difficult. In many cases amputation of a limb can end your animal's pain, allowing him to carry on as a vibrant part of your family for years.
Consult your veterinarian, get the facts, and then trust your heart to make the decision that is best for your dog or cat.
Ryean Bishop is a health and wellness expert for dogs. For more information, please visit Bannock Animal Medical Center's website.