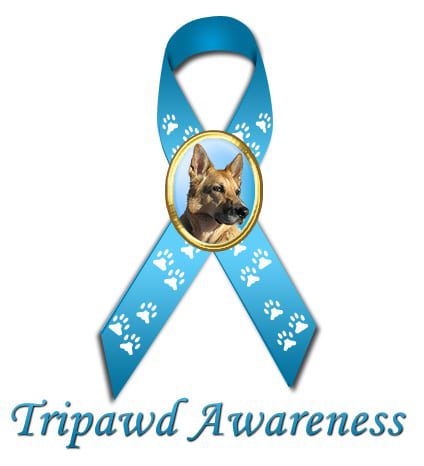 After more than six years and 5,500+ registered Tripawds members, we just launched our first newsletter to keep everyone updated with important news from the Tripawds community.
Sign up for the Tripawds Newsletter!
Confirm your subscription to receive a free Tripawds Etsy Store coupon! Unsubscribe anytime and keep your free gift!
The newsletter is sent bi-weekly with important updates and highlights from the blogs and forums, as well as fun and informative blasts from the past. All new Tripawds members have to option to subscribe during registrtion You can unsubscribe here anytime.
Update Your Tripawds Account
Opting out of newsletters will not affect your Tripawds user account.
Do you have a Tripawds Blog you haven't used? Perhaps you want us to delete your account for another reason? We're on it, just ask! Use the form below to tell us how we should modify your membership.
If you are unhappy with your Tripawds account or blog for whatever reason, we can probably be of assistance. Just send us a comment above and we're happy to help!
Thank you for your continued support.
Not yet a Tripawds member? Register to join the discussion and get your free Tripawds blog now!
Considerations:
Tripawds reserves the right to retain existing content in any blogs and discussion forums, and may choose to reassign authorship if account deletion is requested. Deleting your user account or blog will not cancel future automated Tripawds Supporter Blog subscription payments. Please visit the Supporter tab in your blog dashboard or your PayPal account to cancel any recurring payments if applicable.