The following is a short excerpt from Rumble's blog which discusses in detail his cancer journey…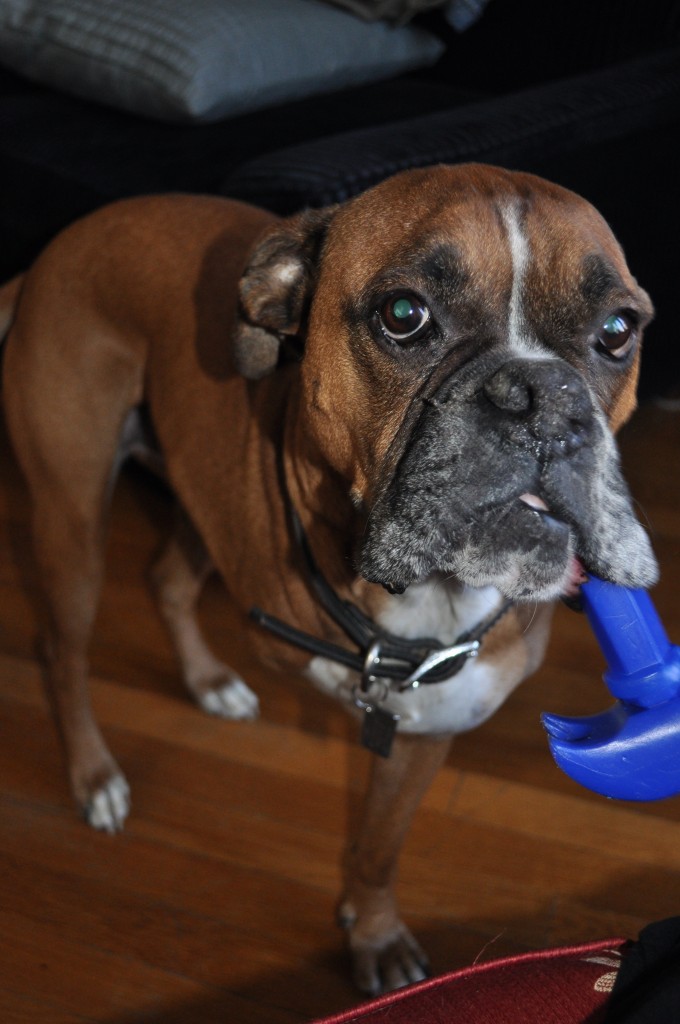 Mom noticed that my elbow was swollen. She thought it might be from arthritis or a little fluid build up in the joint. It wasn't painful and didn't change how I walked, or jumped or laid down. I had another warty looking bump under my leg, but the vet had said that it was nothing to worry about. She said "Boxers get weird skin things as they get older". So Mom didn't rush to go back to the vet.
But it started to get bigger and Mom wondered about the 'no problem' vet, so she took me to a different vet. He said that both growths should both be removed and tested, so I had a quick surgery and went home right afterwards. The test came back…two different types of cancer. The vet said he was sure he removed the entire underarm lump, but the elbow one was more complicated. He said if that one came back, it would be very aggressive…
Learn more about Rumbley's cancer diagnosis and amputation, or read his blog from the beginning to find out how he ended up in America, all the way from Istanbul. For more information abut this incredible boy see all Tripawds forum topics started by rumblesmom.
Share this #tripawds story using the social buttons below!
Read all Tripawd Awareness Day stories or browse the three legged dog blogs directory for more inspawrational tales. Post in the forums or start a free blog to share your own story!