It was New Year's Day 2010 when I knew something was wrong. My 5 year old Lab mix, Neko, wouldn't put weight on her right hind leg.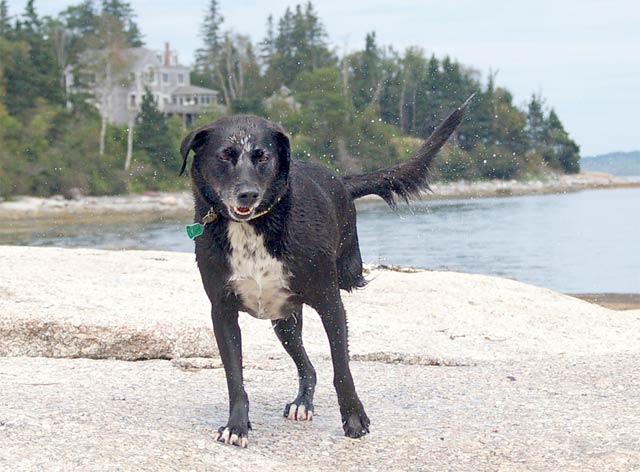 A week later, it wasn't getting better. Several vet visits later, we were faced with an osteosarcoma diagnosis and the choice of amputating or waiting to say goodbye. Six weeks after her amputation, she was back hiking up Mt. Tom with me again.
Six months later she taught her new friend, Onyx the greyhound, how to do stairs. Three years later, she is running, swimming, jumping and living just as vibrantly as ever.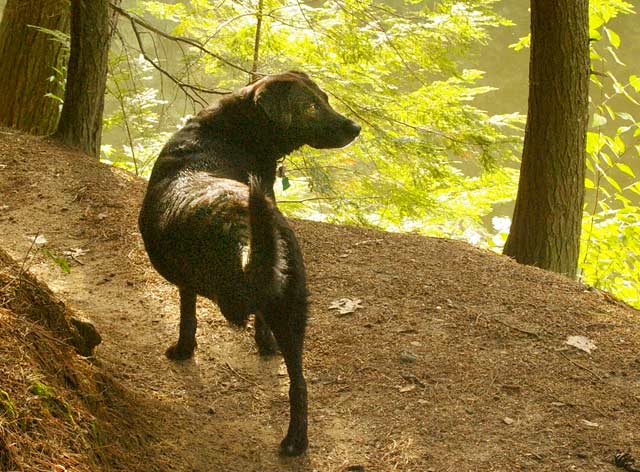 Please share Neko's story to spread the word about Tripawd Awareness Day using the Share buttons below. Browse the Tripawds Blogs or search the discussion forums for more inspirational stories of amazing dogs loving life on three legs!
Learn more about Neko in The Adventures of Neko Doggus, and consider starting your own Free Tripawds Blog to share your own amazing three legged dog's story!