Tripawds member daisydogger sent us her story for Tripawd Awareness Day via email…
It was 3 days before Christmas an we were all getting ready for the holidays.

We lived in a rural piece of property where there was only one other house. We began to get in the habit of just letting her run free. From time to time he would run up on the road but everyone knew about it.
One day I let her out as I was about to hop in the shower it was the neighbours. Daisy had chased their car and they hit her. I ran outside but Daisy wouldn't come near me. I finally was able to get her in the car to go to the vet. She had internal bleeding and had fractured her leg. They told us we could try putting pins or put her down. It was a no brainer.
After the surgery they told us to keep her calm no walking, running or jumping. Anyone with a one year old Golden Retriever can attest that it wast an easy task.
After a month she still seemed off. We took her to the vet for an X-ray. Sure enough it was broken. They gave us the option to amputate it or try pinning it again. The thought of a 3 legged dog made me sick so we pinned it again.
She healed but never had full use of her leg. Her knee just never bent. We figured it was just a way of life for her.
After another year she went for a visit and surprisingly the vet told us it was time to take the pin out. I was surprised but excited. Daisy would finally be back to normal.
When I dropped her off for her surgery something just felt weird. Sure enough an hour after I dropped her off I got a call. Her knee was fused together and he would never have use of it. I lived about a half an hour away. I had to send my boyfriend and mom to go in and asses everything. There was no way I was able to walk let alone drive through the fears and tears.
They both came back and said amputation is the only option. I was mortified. How could I have a 3 legged dog. She was perfect. And now everyone would know she isn't perfect.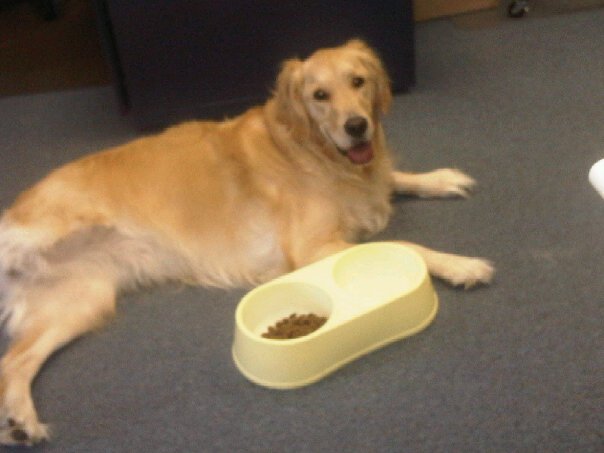 When she came home I was scared she would never walk, wouldn't go upstairs. I had no idea what to expect. 2 days later she was up and playing.
Life as a tripawd is amazing. I feel we have been given a second chance. I truly believe she is happier now and doesn't have that pesky sore leg holding her back. I'm not saying its easy. There are days I'm doing things wrong and she is falling apart but in the end she is okay.
Most people can't even tell. And if they can, I don't care. She is perfect
Please share Daisy's Story using the Share This! Buttons below.
Read Daisy's Blog for more information about her amputation, recovery, and life on three legs. Or, see all forum posts started by daisydogger for more information. Read all Tripawd Awareness Day stories or start a free tripawds blog to share your own.