One of the best parts about Triday is looking back and introducing new members to Tripawds heroes who joined us during our earliest days as a community.
Tripawd Angel Zeus is one of our dearest, oldest friends. Way back in June, 2008, his Momma Heather shared his story in our Forums:
"As I'm sure many of you can relate to…words simply do not express the feelings that I have and the bond that I share with my tripawd guy. Zeus has shown me a different and more meaningful purpose in life and brought to the forefront what really matters to me. As with all our tripawd dogs…he has shown incredible courage and strength, perseverence and a zest for life and of course that unconditional love trait that they have going. As silly as it may sound to many people, this dawg is an inspiration to me and has taught me more about the "meaning of life" in the last 2 months than I have learned in my 39 years."
Read more about Zeus and his valiant fight, you will be forever inspired.
and a big THANK YOU to Heather for always being such a generous supporter of the Tripawds Nation. We are forever grateful for all you do for us.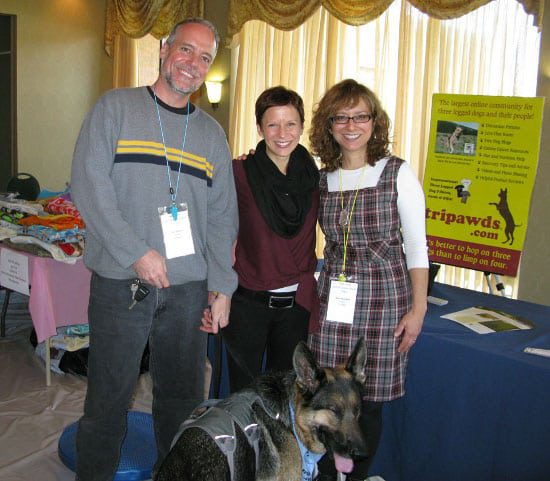 Use the Social Networking Buttons Below to Share This!
Read and share all Tripawd Awareness Day stories to help us prove to the world that dogs are born with three legs and a spare. Then share your story in the forums or with a free Tripawds blog.