What an honor that Morris Animal Foundation is co-sponsoring our Tripawds keynote presentation at the Greyhounds Rock conference on November 4!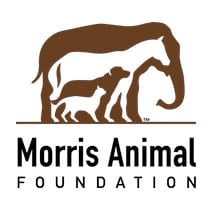 As one of the world's oldest animal health organizations, MAF enables groundbreaking studies for just about every type of animal on earth. We couldn't be more thrilled to receive their generous assistance in helping us get the word out about the amazing resiliency of Tripawd heroes.
We are especially fond of Morris because of their studies that enhance the lives of dogs, and encourage you to support this amazing organization. Here's why:
Check out these brief examples from an endless list of important MAF accomplishments:
Drug Decreases Risk of Post-Op Bleeding in Greyhounds
As many Greyhound Tripawd parents know, greyhounds are at significant risk of dangerous post-operative bleeding, especially after a major procedure like amputation. But a recent study funded by Morris and led by Dr. Guillermo Couto at the Ohio State University College of Veterinary Medicine, concluded that if the drug "epsilon aminocaproic acid (EACA)" is given prior to surgery, it can significantly decrease a Greyhound's odds of postoperative bleeding by 79 percent.
Canine Lifetime Health Project Community
Morris' new Canine Lifetime Health Project is building a community of dog parents who want a hands-on role in helping researchers find answers to major dog health issues like cancer. Recently Morris launched the Golden Retriever Lifetime Study to investigate the genetic, nutritional and environmental contributors to cancer in dogs. Over 3,000 dogs will participate throughout the course of their lifetimes as their owners and vets will work together to provide regular health reports to the study team. The best part? You can participate! Go to the Canine Lifetime Health Project website to learn how your dog can qualify for certain studies.
Advancing Metronomic Chemotherapy Protocols
Morris helps fund groundbreaking studies that help our dogs fight cancer. For example, MAF helped one of the world's best experts on metronomic chemotherapy, Dr. Barbara Biller, study metronomics on dogs with soft-tissue sarcomas.
In 2011, Dr. Biller's team successfully identified the ideal dose of cytoxan that is anti-angiogenic in dogs with soft-tissue sarcomas. "Now we at least have a dose that you can hang your hat on, that says 'We can use this dose.' Up until that point, it's really just been a big guess. That was the most important thing that we learned," she says. To learn more, listen to our interview with Dr. Biller on Tripawd Talk Radio.
Thank You Morris!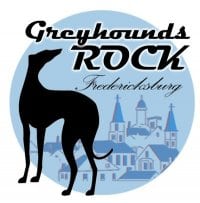 We could talk all day about why we wholeheartedly support Morris Animal Foundation, and what an honor it is that they chose to help sponsor our keynote address at the Greyhounds Rock conference.
We'll be sure to update you on our November 4 presentation as we get closer to the big day!