Do you want to tell the world about the amazing capabilities of three legged dogs? Then read on! The following guest blog post was contributed by Tripawds Member Cadence and her mom Heather (aka Trifod2004 ) to describe their outreach efforts for our community. 
After over a month, I am finally able to write this post regarding an event we did on behalf of Tripawds.com with Cadence. There is a lot going on in my life right now (something good) that hopefully one day I will be able to share here with you all.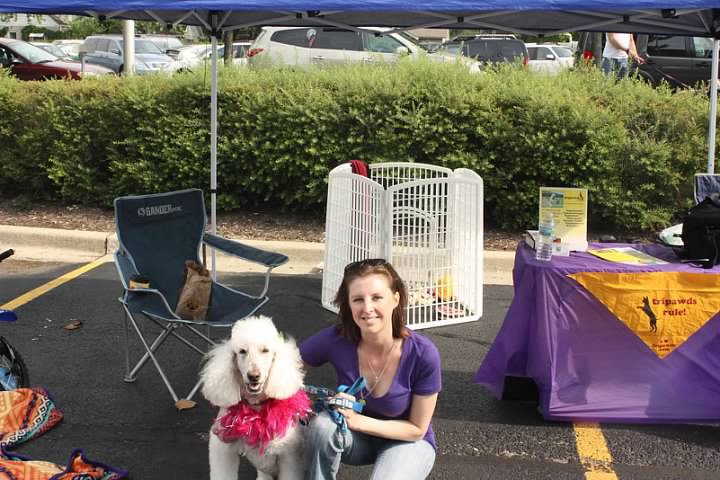 This was my first event that I have ever done with Cadence on my own (along with my husband). Cadence was "spokesdog" at another event in Cincinnati that was in the Tripawds news blog back in February.
We did this My Furry Valentine Event with Barb and her husband representing Tripawds.com and in honor of her dog, Spirit Hope. It was huge but Cadence did so well and was very charismatic. Her little brother even attended.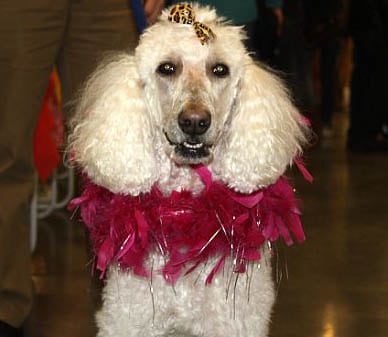 If you read the post, people even asked if she was up for adoption. Barb is so great at making little knick-knacks for her stand and talking to people. A lot of important information about Tripawds was given and we were thrilled to be a part of it.
Cadence Gets the Word Out
It was emotional for me, and it got my wheels turning so I decided to start handing out brochures to vets office's, rescue organizations, and pet supplies stores around my neighborhood and where I work. I researched events, came up with a couple I could attend on my own, and inquired about booths.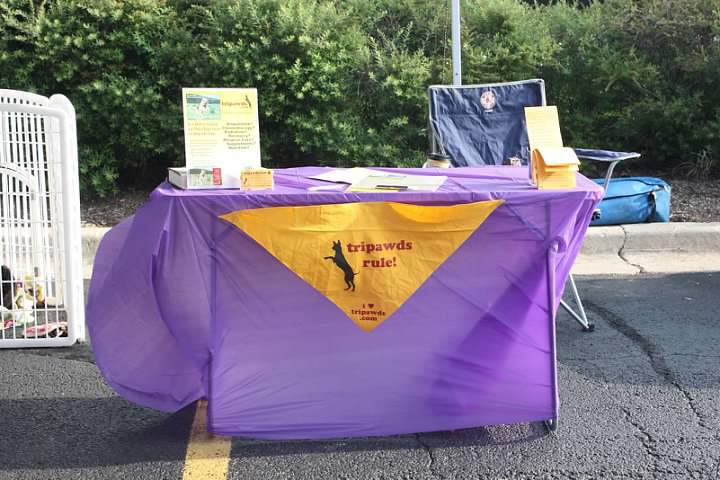 Our first event was the yearly A.D.O.P.T. Walkathon event in our area on May 6th. This is a well publicized event and I spoke with Rene about making my own business cards, obtained Tripawds business cards and also printed out some fliers from the templates on Tripawds.com.
I borrowed an aluminum pop up shade from a friend and bought a small table. Using the Tripawds bandanna, I constructed a make shift sign for the front of my table so people attending the event could see what our organization was about.
We were one of about 14 vendors. As people trickled by, they told us their stories about tripawds they knew or had. We shared our story about Cadence's journey with cancer, how we found the Tripawds organization and what the support has done for us and other dogs.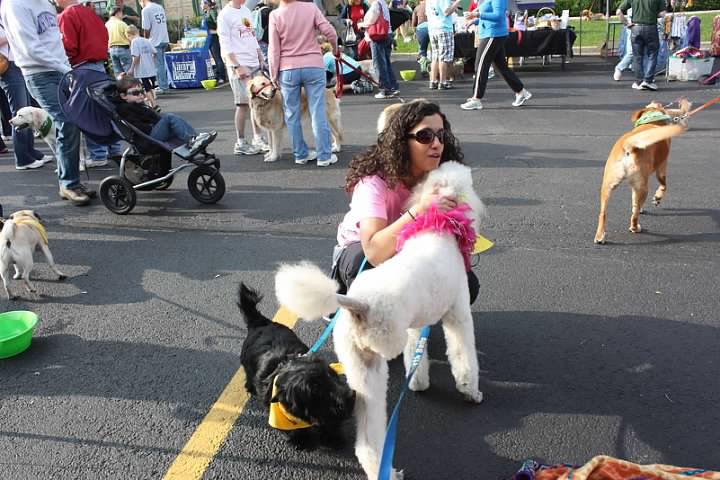 People often think that Tripawds.com is just for dogs with cancer. In an interview I did there for a local news station, I explained that as well as cancer, other causes of amputation are abuse, accident and congenital issues. Cadence received a lot of attention, which I am sure she didn't mind!
Cadence had lots of pictures taken, and even won the top prize in the "Talk of the Town" diva contest.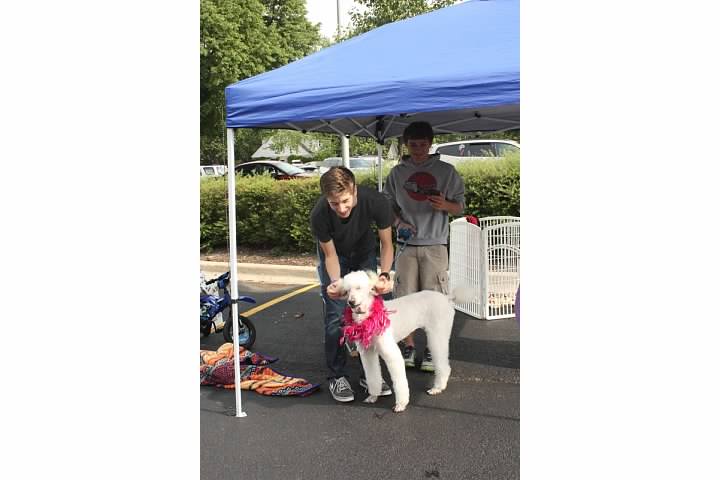 She was one of 25 participants.
It was a very successful event and with 600 human walkers, 285 dogs, and 4 cats attending. We hope we were able to get some good information into people's hands about the Tripawds.com organization as well as show that you can love life (and be a diva) on three legs.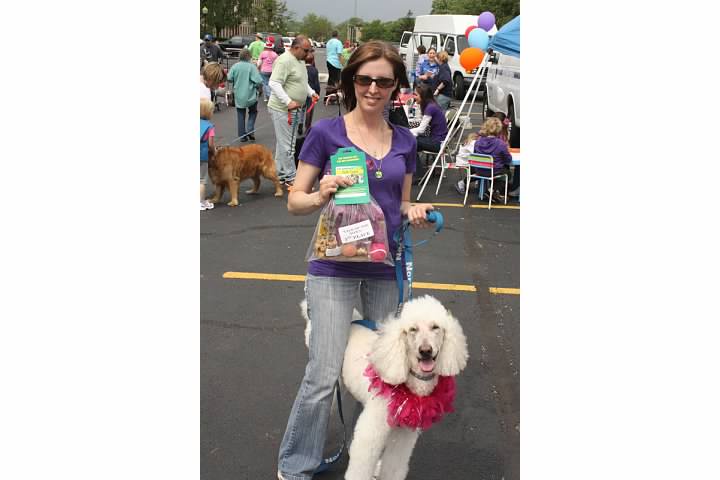 You can find us at our next event coming up in August: 2012 Dog Days at Cantigny in Wheaton, IL.
Thanks for a great blog post Heather, and for your hard work getting the word out about our three legged miracles on paws. Remember folks, we love guest blog posts about anything related to your Tripawd experience, so please contact us today to learn how you can share your Tripawds story here!
Recommended Reading:
Tripawds Downloads Blog: Help Tripawds by Spreading the Word
Tripawds News Blog: Midwest Members Help Raise Tripawd Awarenss