Team Tripawds needs YOU to help Morris Animal Foundation's Canine Cancer Campaign, by walking with us virtually or in person on Sunday April 29 in Elk Grove, California. We have a fine group of walkers who already signed up but can definitely use more!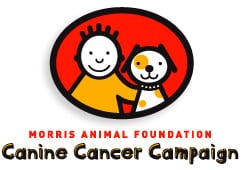 Funds raised at the Cure Canine Cancer Walks go toward funding the work of oldest and most respected animal health research organizations in the world, the Morris Animal Foundation.
We wholeheartedly support Morris Animal Foundation because of the huge impact their Cure Canine Cancer Campaign has had on the lives of our beloved dogs.
Since 1948, Morris has funded over 148 succesful canine cancer studies, such as;
Research that showed how bone cancer spreads
Ways to custom tailor chemotherapy
How chemo resistant cancer cells behave
The Morris Canine Cancer Walks help raise money so Morris can continue these breakthrough discoveries.
Join Us in Elk Grove, or at Home in Your PJs!
This walk will take place in Elk Grove, near Sacramento. Anybody is welcome to join our team on-site, but remember you can also walk virtually from the comfort of your own home.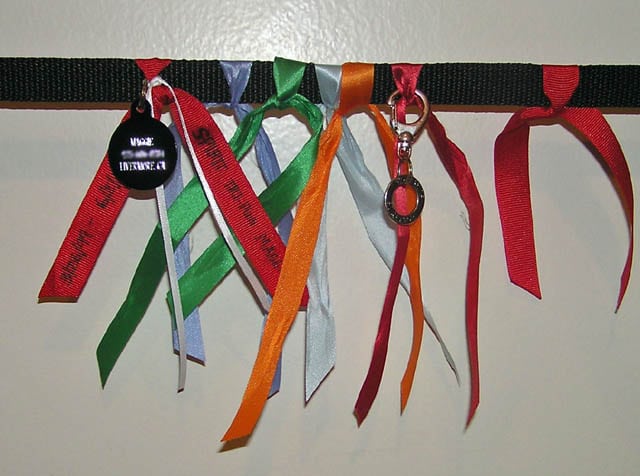 We will also be revealing the wonderful Tripawds Tribute Leash that's currently being crafted by Tripawd member Karen Riley! If you haven't sent in your tribute ribbon for the project, please read about how you can do that here.
Team Tripawds has participated in every walk since they began a couple of years ago, and we would sincerely appreciate any kind of support you can give toward this effort.
Let's make this year's Northern California walk bigger and better than ever so we can reach our goal of curing canine cancer for good!