Tripawds and 2 Million Dogs go way back, to the first steps that founder Luke Robinson took when he embarked on his 2.5 year journey across America to kick off his canine cancer awareness mission.
Yesterday, our paths came full circle when we caught up with him at the San Antonio Texas 2 Million Dogs Walk.
Puppy Up, Texas Style!
Luke was at the San Antonio walk because these enthusiastic Texans raised more money for the cause than any other city in America. As the saying goes, everything's bigger in Texas, and this event was no exception.
With dozens of vendors, hundreds of attendees and more dogs than humans, this fun-filled day was packed with good times for everyone.
In looking back at the afternoon, Luke told us "The energy and excitement were at levels I rarely see. Every aspect of it felt really good!"
When reflecting on the time span between his journey across America and the exceptional turnout at the San Antonio walk, Luke says "The trail magic continues to follow us after the walk, and I really felt that today."
Last year, there were 12 walks across the country to help 2 Million Dogs raise money for comparative oncology studies. This year, the number of walks exploded to 27. Next year the organization is aiming for even more.
In addition to meeting up with Luke and 2 Million Dogs' Executive Director Ginger Morgan, Tripawds Spokesdawg Wyatt Ray got to meet some really heroic pups!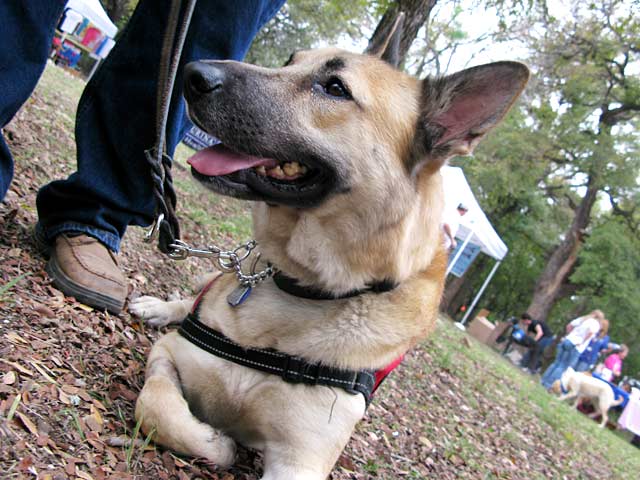 Among them was Colonel, a Tripawds member who was looking for a home earlier this year and found it as a therapy dog with Penny's From Heaven, a project pairing highly trained canines with returning wounded soldiers and civillians in hospital, rehabilitation and nursing home settings.
We'll tell you more about Colonel's work in a future post, but meanwhile lots of other Tripawds were present, including a greyhound osteosarcoma survivor and a rescue pup named Galileo who's now living the good life with some very special people.
What's Next for 2 Million Dogs?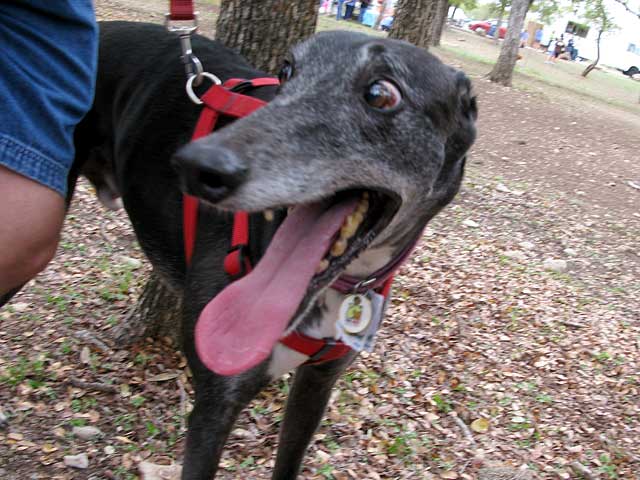 Everyone who's helped raise funds for 2 Million Dogs will soon see the results of their hard work. Luke and Ginger report that the group is close to picking a comparative oncology study to fund, hopefully by the end of this year.
After dozens of conversations with promising researchers from  around the nation, Luke says that he's confident that the study selected will be "a game changer" in canine cancer research. "We want to fund studies that have a ghost of a chance of truly having an impact," he told us.
Over the last two years the organization has done their due diligence to find the right study. Instead of focusing on novel therapeutic studies, such as chemotherapy drug outcomes for a specific breed, 2 Million Dogs is focused on prevention, diagnosis and studies that are working toward finding a cure. This means that the studies they are honing in on will cost more than most studies and take longer to fund.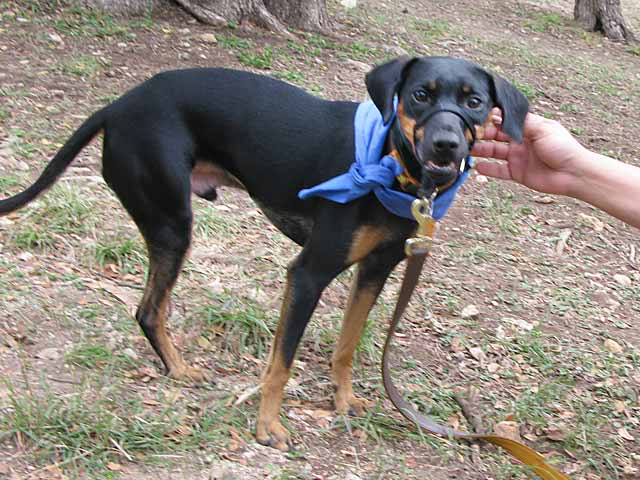 Next year the impact of the 2 Million Dogs mission will take shape as the money raised from all "Puppy Up" walks gets applied toward these studies that will work toward eradicating canine and human cancers, once and for all.
Stay tuned for a big announcement from 2 Million Dogs about their study selection, which should happen by the end of this year.