Our favorite sled dog Calpurnia told us about a famous Tripawd in Alaska.
There aren't too many places in this world that have a three legged mascot, but one small town in Alaska does.
In a kooky little town called Chicken, a Tripawd dog named Tucker is so admired, they printed up postcards about him that say:
"Our three-legged dog is named Tucker.  He lost a fight with a GMC truck.  He is about 10 years old and is originally from Edmonton, Alberta, where he was found dodging props at the local airport.  He has always liked living dangerously.  He is a mix of collie and husky, but his mind is all collie!"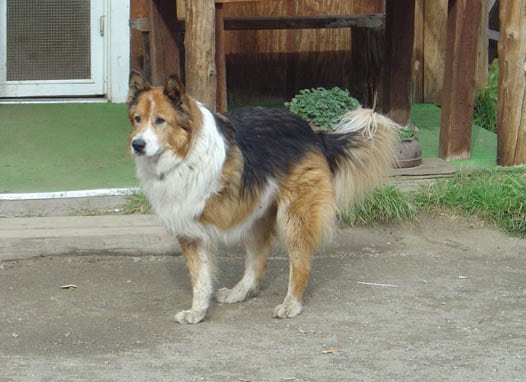 We're not sure if Tucker is a Spirit Dog or a living legend, but we found this photo of a Tripawd who claims to be the famous Tucker.
If you know of another three legged town mascot, let us know! We always like hearing about famous tripawds in the world.