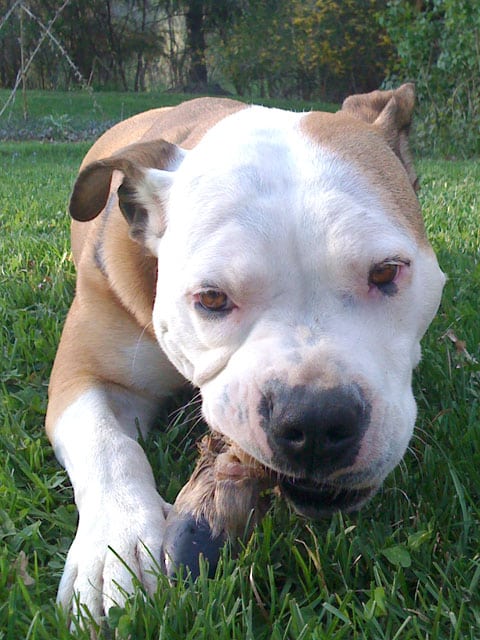 One day my pawrents stumbled upon Experience Life Magazine, a great publication about healthy living lifestyles. Inside was a letter from magazine editor Pilar Gerasimo, who shared her story about her beloved dog Frida, and how she came to be a tripawd:
Alas, in that vast category of precious things not fully appreciated until they are gone, I must now list my little dog's left front leg.

A few days ago, our pal Frida (a.k.a., The Muppy, pictured here with all four paws intact) was run over by a hit-and-run driver and ended up at the University of Minnesota Small Animal Hospital faced with wounds we were not at all sure she'd survive.

Survive, thank goodness, she did. And while my husband and I are still heartbroken about the loss of her leg, we are also more keenly aware than ever of just how easily even the most fundamental things can be whisked away while we're busy focusing on the things that seem important — until they're not.

Seeing our dog hobbling bravely on her three remaining paws, and making the very best of a tragic and challenging situation, has made a few things very clear to me.
Pilar's editorial about making the best of ruff times is worth a read. So sit back, click here, and enjoy.