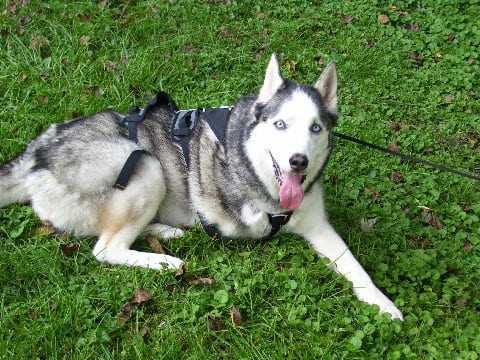 The following Guest Post was kindly written by our friend Kim. If you would like to share your Tripawds story here, please write to us today.
Buster will be 11 in mid December. On the 25th of this month it will be his 6th month ampuversary that he lost his leg to a chrondrosarcoma. It has been a learning experience to say the least. From the misdiagnoses to the amputation I've learned not to take the little things for granted.
Buster loves to lounge, go for walks and protect his turf. He recently took on a possum defending his territory. He truly is his happiest being outdoors close to nature, especially during this cool fall weather. I would say he ambulates well. He still has his good day and bad days, I would say due to the weather. Sort of like a barometer. So we go with the flow… Everyday is a happy husky day.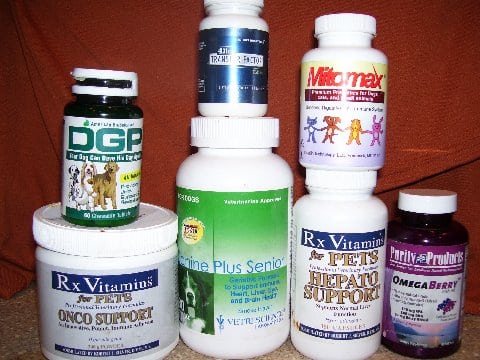 He is on semi raw diet and takes lots of supplements to boost his immune system. Which is the best we can do since his type of cancer is resistant to chemo and radiation.
Lately, we've been helping out homeless pets. Since he gets a lot of attention due to being three legged, we like to educate others about tripawds.
We hand out fliers to promote canine cancer awareness, talk about the site, and let others know we are survivors. There is life with 3 legs and we are beautiful. My pawrents are so proud of me and feel blessed everyday.
We check out the forum every chance we get. It's so reassuring knowing we have a tripawd support group that we consider to be our internet family. We also practice Jerry's NGU (never give up!) philosophy on life. In the mean time we'll be making memories, and being a tripawd is one of them. We are so proud to be a tripawd!