My pawrents want you to know that even if your tripawd is given a bad prognosis after amputation, many of us will show those doctors how wrong they are, and go on to live long and happy lives.
Irish Wolfie Finnegan Celebrates Eighth Birthday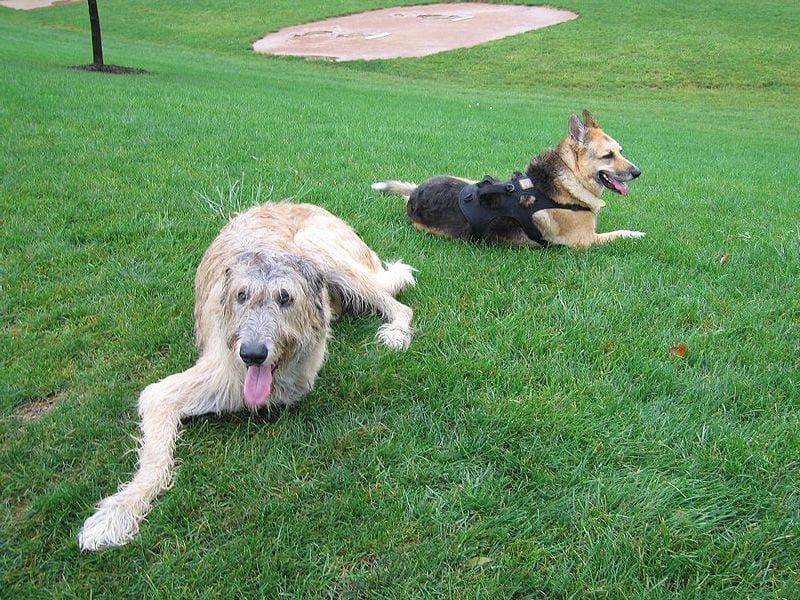 My pal Finnegan, in Erie Pennsylvania, celebrated his eighth birthday this week. This is a very big deal, because two years ago, Finny was diagnosed with osteosarcoma. He's not only beating the average life expectancy of Wolfhounds, 6.2 years, but has exceeded the odds for any dog to survive an osteosarcoma diagnosis.
Happy Ampuversary Keno!
Next up, my Mom just heard about Keno, a beautiful girldog, who will celebrate her 33 month ampuversary this Monday, June 16. Keno has not only been diagnosed once, but twice, with osteosarcoma.
Keno's Mom tells a great story about how Keno was diagnosed, what her recovery was like, and how her life is today.
Anyone who is unsure about whether amputation is the right thing to do should definitely take a look at her story. As her Mom likes to say:
Whatever you do, don't give up hope.

Miracles can happen!
Congratulations Finnegan and Keno, thank you for being the inspawration for so many of us bone cancer dogs and our pawrents!