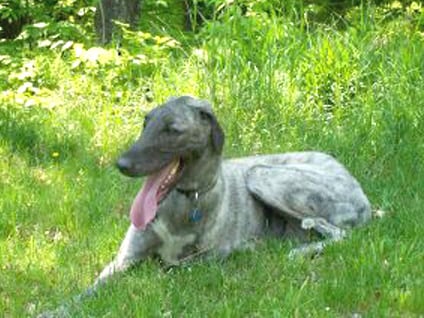 We were just contacted by Brezebaby's people who wanted us to share her story … Breeze was a beautiful six year old Irish Wolfhound who lost her battle to osteosarcom after more than five happy months as a tripawd.
While her passing is indeed sad, we commend her people for their decision to amputate and provide chemotherapy treatments for Breeze. You can read all about Breezebaby's osteosarcoma diagnosis and treatment on her three-legged Irish Wolfhound blog. From the sounds of things, Breeze had a happy life on three legs, as most of us do. When her time came, she passed quickly in the loving arms of her person. Rest in peace baby …
If you'd like to share your story, simply add a topic in the Tripawd Discussion Forums. Or, send us a picture with a link to your website.