I can't even pronounce it, but my tripawd friend Sammy sure can. He is such a survivor! Sammy had arthrodesis surgery in February, 2007, to have his wrist bones fused together.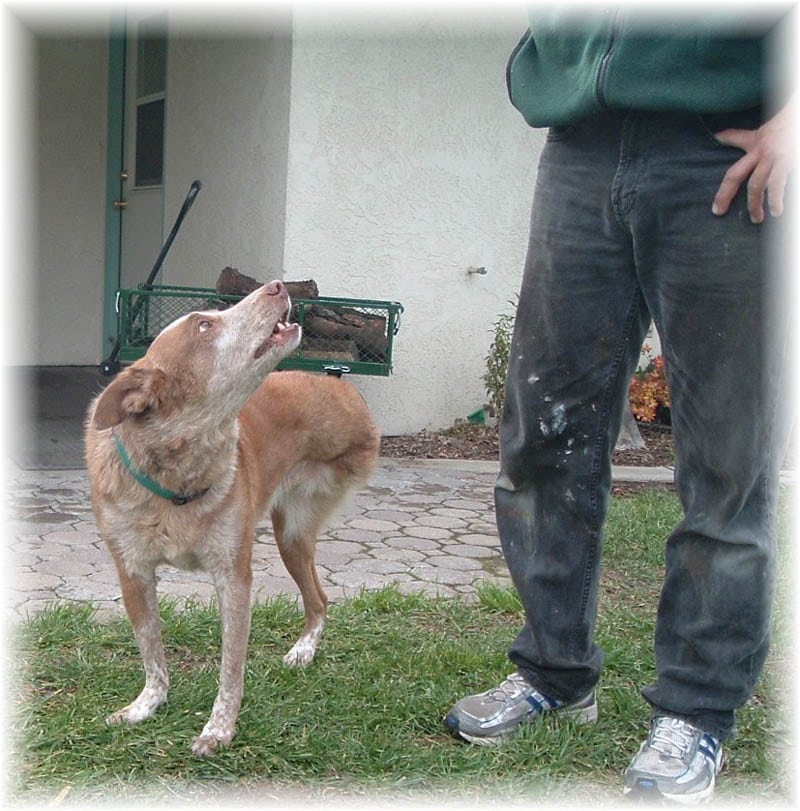 The surgery helped him out of pain, and made it easier for him to walk. Then he lost his other rear leg. He's real trooper though, and is still as spunky as ever.
Sammy's Mom wants to know:
I just wonder how other 3 leggers do with a fused wrist?
If you are a tripawd that's had arthrodesis surgery, do you have any advice for Sammy?
Check out the x-ray of Sammy's rear fused leg. He had his surgery done at the same place I had my amputation, UC Davis in California. Amazing doctors, aren't they?
Sammy gets along OK, but sometimes he needs help. His Momma uses a belly strap for support. She has advice for keeping it clean:
I just folded it up and put 2 childs tube socks on it to keep it clean. I change the socks at least once a day, as it goes right in that spot, so if he has any left over dribble… well you get the picture!
If you are a tripawd that has pins in your legs, write to Sammy here and share your advice for hopping along in this world.