You know, the stupidity of humans never ceases to amaze me. Why can't they be more like us dogs?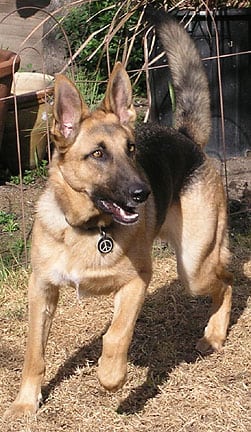 I got a letter the other day from Codie Rae, a two-year old rescue pup from Oakland California. Codie is a tripawd, not because she got cancer or got into a car accident, but because some stupid mean horrible human wrapped a wire around her leg and left it there. Her leg got infected, and couldn't be saved.
But Codie Rae never lost that German Shepherd spunk, and one day a really cool human showed up and instantly fell in love with her. Codie Rae found her forever home, and is now loved and cared for every day, every second, forever and ever. She is a very happy girl.
"Life with 3 legs is no problem at all. I want to let people know that tripawds dogs are totally awesome, and they (people) should never fear walking that path with their dog if need be," she says.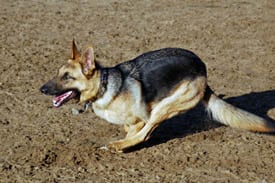 Here here, girlfriend! Codie Rae, you are too cool. Keep on keepin' on.