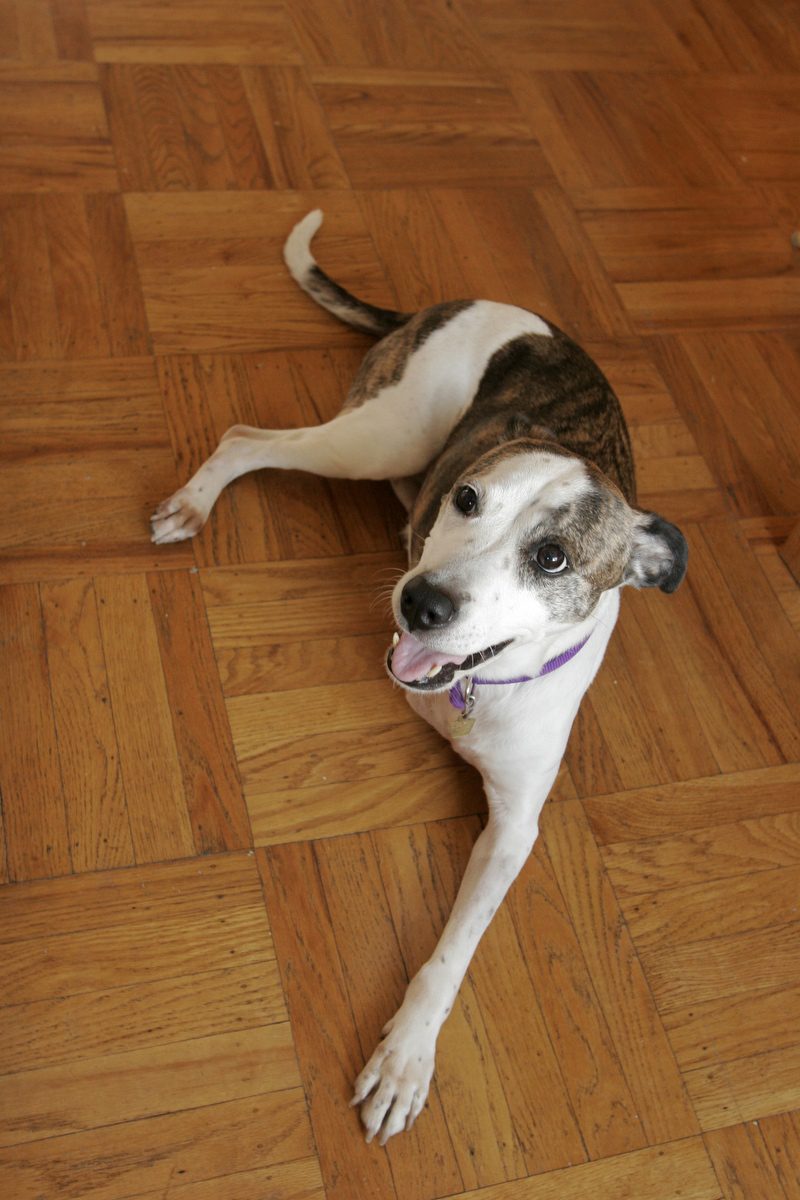 Recently we got a letter from Andrea, a super cool woman who fosters dogs for PACCA / PAWS, the Philadelphia Animal Control and Care Association. Andrea told us about Lefty, a beautiful dog who is in need of help, and finding her forever home.
Lefty is our newly amputated foster pooch from the SPCA. Two weeks ago, she was dumped at a shelter with a badly infected leg, sent to surgery, and ended up in our care for recovery.

Lefty is honestly one of the sweetest, most mellow dogs we've ever known. She's full of licks and snuggles and extremely gentle. She is not threatened by other random dogs in the park / streets. Lefty let's everyone sniff her, she does the same to them, and then moves on. She's not guard dog material as she lets everyone pet her and doesn't seemed turned off by anyone yet.

Lefty gets along great with our alpha female mutt, since they leave each other alone! I don't know how she is with cats or kids as she's had little contact with either. Lefty is fully housebroken and has no separation anxiety. She doesn't know basic commands, but always comes when you call her and is great off-leash.

She is 41lbs, spayed, about 5-6 years old, pit bull mix, and up to date on all shots and medical care.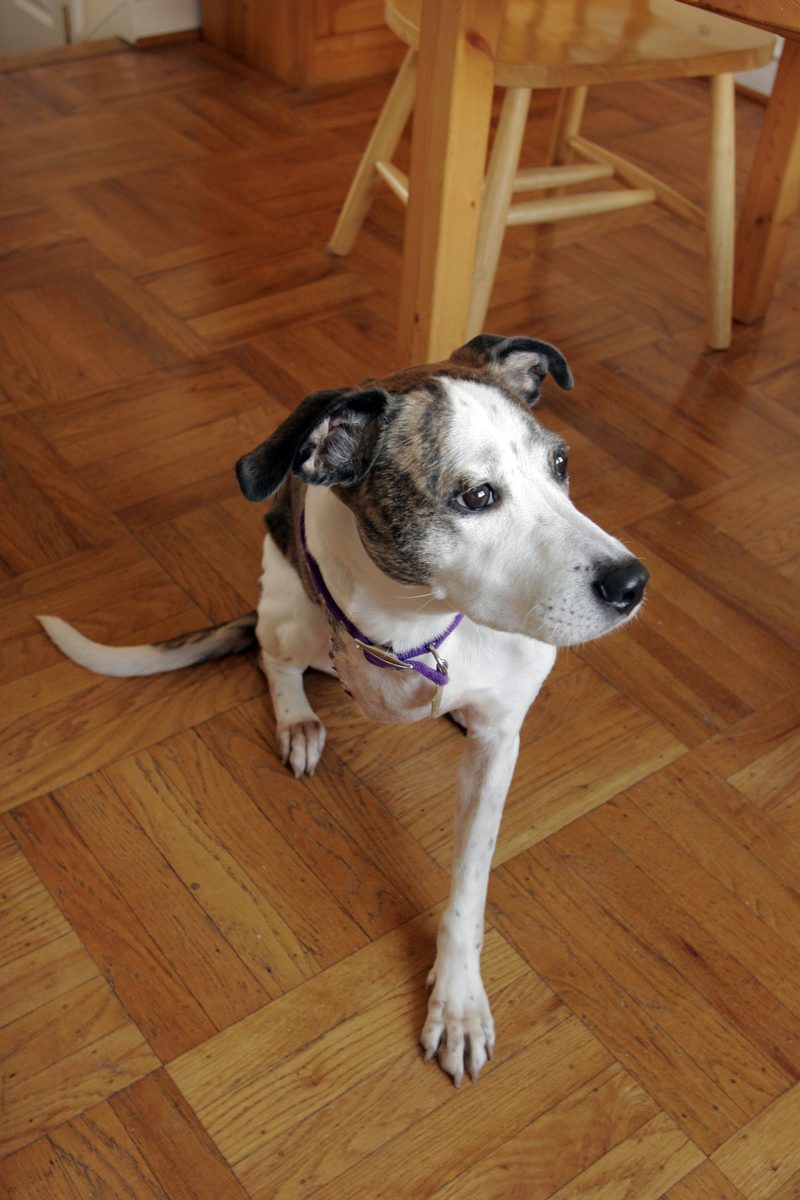 Andrea is doing such a great thing by taking on Lefty. She is a student awaiting admittance into med school, and as a result, has limited funds. If any of you have any extra money that can help with Lefty's expenses and recovery, that would be wonderful. Andrea told us:
Sadly, the SPCA provides only limited medical care, and Lefty has needed expensive X-rays, antibiotics, and pain medication that have run up a steep bill with our own vet. She is also in desperate need of special booties to help her gain better traction and balance.
If you can donate to Lefty's recovery fund, that would be greatly appreciated. If Andrea ends up collecting more than the vet bills that are due, she will donate the remainder to the SPCA. Please contact her with any questions or donation offerings.
Isn't Lefty just the sweetest looking Tripawd you've ever seen? We sure hope you or somebody you know will be her new parent. Or, if anything, can at least help defray some of the costs for bringing her back to health.
Thanks guys. Tripawd people are the best!