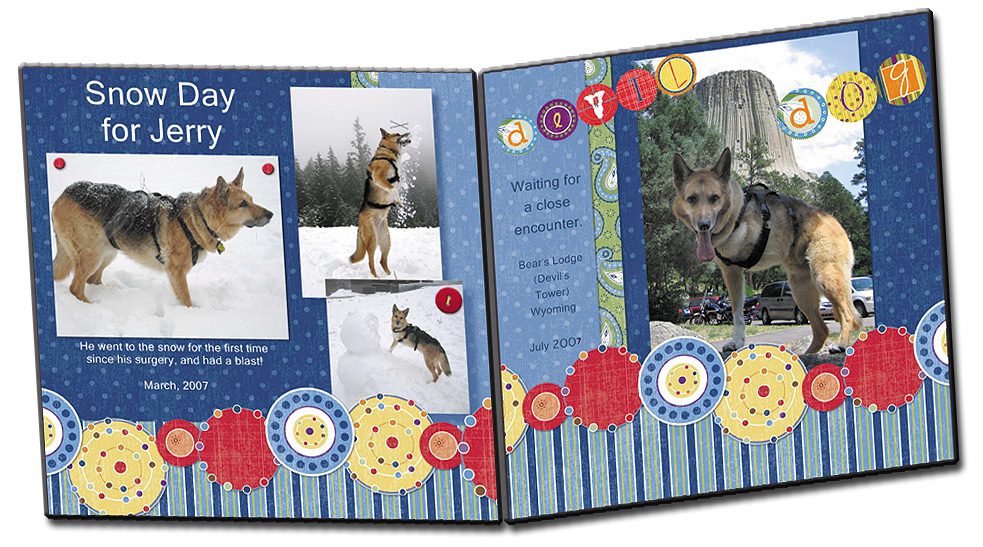 Did you know you can make your Tripawd the star of his or her own coffee table book, using free software? Mom just finished scrapbooking another one of mine on her computer, and it's so cool!
And, if you purchase a Storybook before the end of November, you can get free shipping.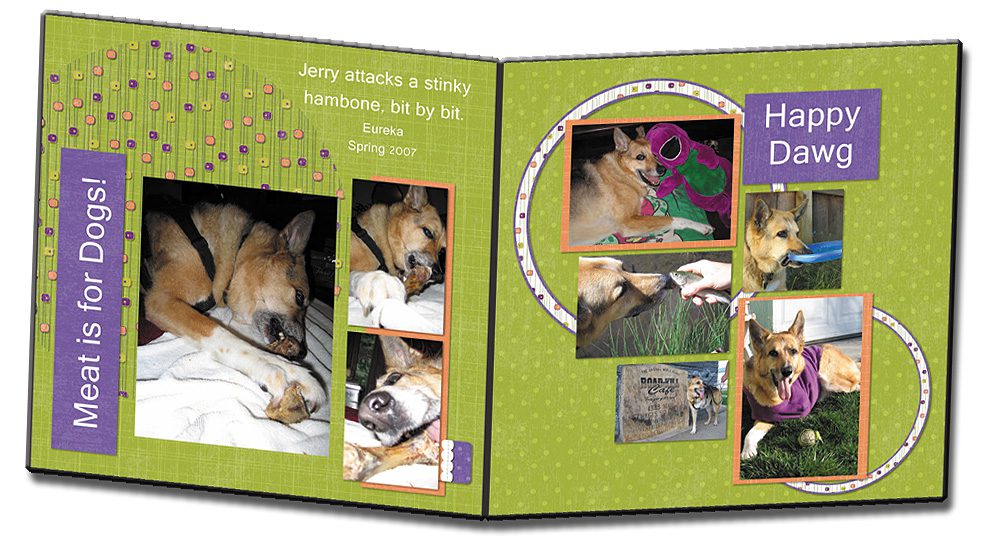 Now get moving, and use that money you save to help find a cure for canine cancer!
Storybooks are a great way to preserve all those precious memories of your three legged friend. They're fun and easy to create and also make great gifts for your four legged friends and two legged loved ones too!