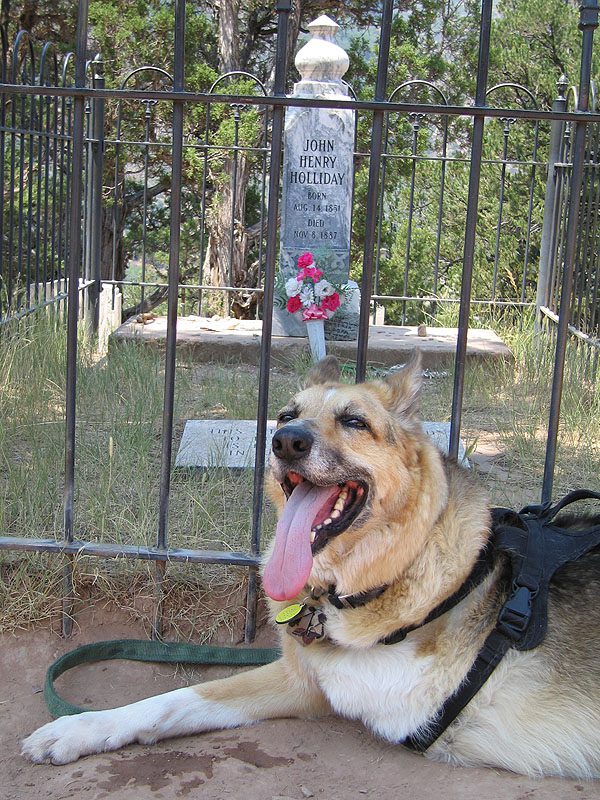 We're finally heading North, trying to beat the heat, but it is still hot. And my people still insist on taking me on crazy hikes.
This one wasn't so bad, just half a mile up from the highway in Glenwood Springs, CO. It just seemed like straight up.
I'm not sure what the big deal was about this walk. I don't even know who Doc Holliday is or why we had to hike to what "might" be his grave.
Thank goodness we got a new Water Rover portable pet water bowl for me at the Barkery in Moab before we left! It's not as cool as my Gulpy dog water bottle that broke, but it holds more water and you can easily put back whatever I don't drink.