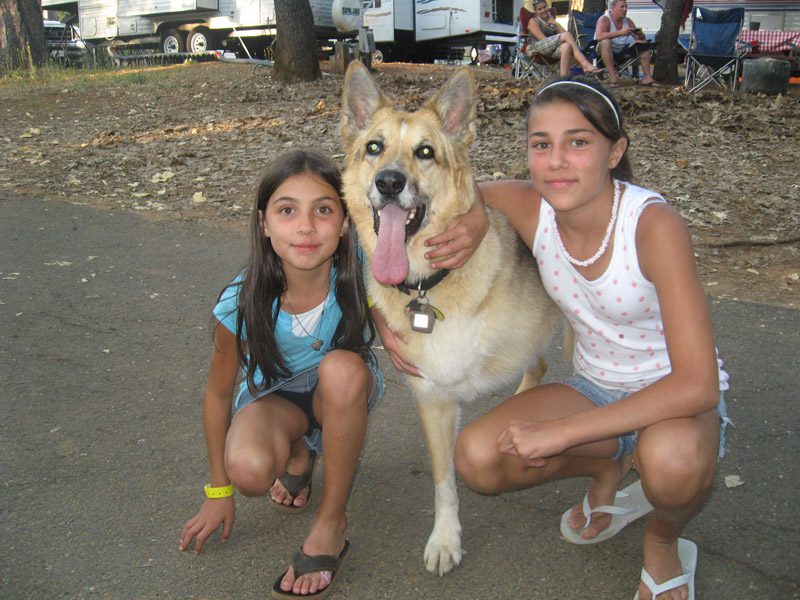 Boy… or girls, rather … I've got some catching up to do with these blog posts! But I couldn't wait to share this one with you… I met these beautiful young ladies at Lake Francis near Dobbins, CA. They were enjoying Father's day weekend with their folks in a site next to ours.
They were having lots of fun and were kind enough to let me show them how well I can play basketball. The next time we checked our email, they had already signed my guestbook so I asked them to send this photo. I'm starting to enjoy seeing all these different places meeting all the new people on this trip!
Stay tuned and we'll soon post the video of me playing basketball back at home so you can see what a superstar I really am!