Tag archives for physical therapy
Dog massage techniques and tips for three legged canine amputees, tripod and bone cancer dogs.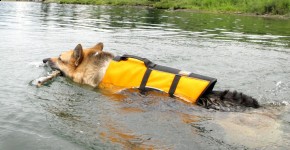 Best Gear for Tripawds
Find the most helpful items for three-legged dogs by checking out Tripawds Gear product reviews and demonstration videos. Here you will find the popular Ruff Wear harness, and Bark'n Boots, or FitPAWS training equipment and much more!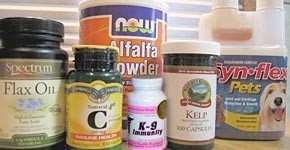 Tripawds Nutrition Blog
Learn about the best dog supplements and healthy pet diets for all Tripawds, with or without cancer. Save on dog medications, healthy food, and learn about K9 Immunty, Power Mushrooms, Dasuquin, and other recommended canine supplements.
The Amazing Adventures of #WellyTails Wyatt

October 29, 2014

Help your Tripawd dog's mobility, skin and coat with WellyTails all natural premium Cartilage, Hip and Joint Supplement, Wild Ocean Fish Oil and WellyChef DIY grain-free dog food recipe.

Help Hungry Homeless Animals with Merrick Forever Home Holiday Recipe

October 23, 2014

Buy Merrick Pet Care Forever Home Holiday Recipe and help feed hungry homeless dogs in PAWS Chicago animal rescue shelter and beyond.

Great Fuel, Good Times for Life with #NutriencePets

October 17, 2014

Losing a limb doesn't mean the end of an active lifestyle. Just ask any Tripawds member, including our Spokesdog Wyatt: It usually doesn't take long after amputation recovery to learn that Tripawds can do just about anything. Whether it's swimming season or snow days, as long as you keep these three things in mind so […]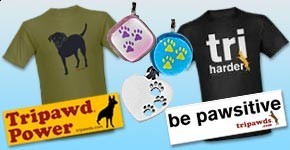 Gifts for Tripawd Lovers
Show your Tripawd Pride with three legged dog t-shirts, cards, caps, mugs, memorial gifts, and more! Follow the Gifts Blog for new item announcements, or browse the Tripawds Gift Shop directly. Get your Tripawds bandanna here. You name your price!
2015 Tripawds Calendars Coming Soon!

October 21, 2014

Have you submitted your photo yet for the 2015 Tripawds Calendars? We've been receiving some pawesome pics! But don't worry, this is not a real contest, 'cause everyone is a winner in the Tripawds Nation! Here's how to send your best Tripawd calendar photo. Who's Eligible? All registered Tripawds.com members* with living or angel Tripawd […]

How to Make Custom Tripawd Tribute Photobooks

September 30, 2014

Learn how to make custom photobooks with BookSmart video tutorial and save with Blurb coupon!

Fly Your Tripawd Flag with Pride

August 22, 2014

Name your price, get a Tripawds Rule bandana for three-legged dog and cat amputees.