Caring for a Three Legged Dog or Cat
Tripawds is the place to learn how to care for a three legged dog or cat, with answers about dog leg amputation, and cat amputation recovery from many years of member experiences.
JUMP TO FORUMS ↓
Join The Tripawds Community
Learn how to help three legged dogs and cats in the forums below. Browse and search as a guest or register for free and get full member benefits:
Instant post approval.
Private messages to members.
Subscribe to favorite topics.
Live Chat and much more!
Find out in Be More Dog: Learning to Live in the Now by Tripawds founders Rene and Jim. Learn life lessons learned from their Chief Fun Officer Jerry G. Dawg! Get the book and find fun gifts in the Be More Dog Bookstore.

The Rainbow Bridge
Forum Posts: 30560
Member Since:
25 April 2007
Offline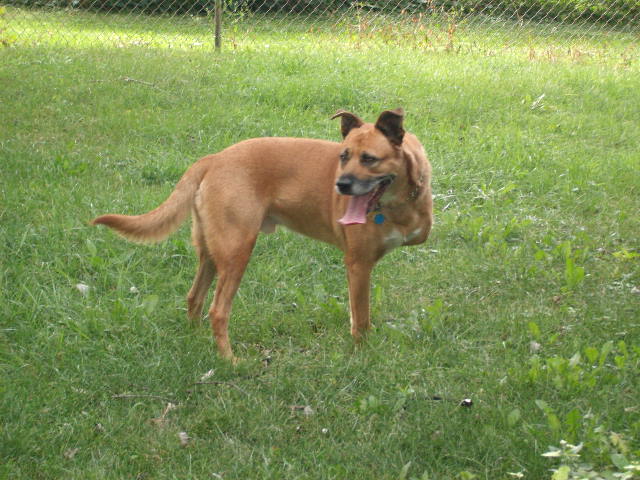 Many, many thanks to new Tripawds member biffngab who just upgraded
Our Tripawd Family
to become the first official
Tripawds Supporter blog
! The
Our Tripawd Family
blog shares the ongoing tails of not only one, but two tripawds – Biff and Gabby! It will now appear in the Random Supporters widget found at top left throughout the Tripawds web site.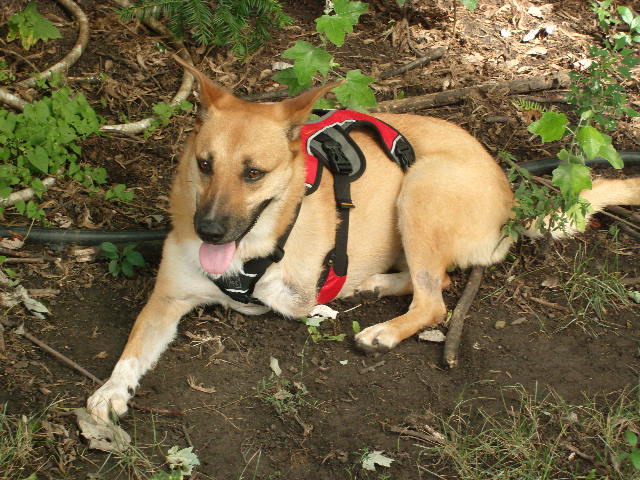 Tripawds Supporters receive a full gigabyte of upload space for posting lots of photos too. They also get access to the WordPress plugins menu which provides enhanced features for their blogs. And, if that's not enough, upgrading to Supporter status will automatically remove the ads displayed on your Tripawds Blog.
Finally, Tripawds Supporters have a special widget in the Appearance menu which lets them show their Tripawd Pride with this Supporter Badge in the sidebar of their blog. All of this – and the warm fuzzy feeling you get from supporting tripawds.com – is yours for just $25 per year! We'll be writing in more detail about supporters, widgets, plugins and more soon, so stay tuned. In the mean time, review our
Tripawds Supporter details
details or ask questions in the
Tripawd Discussion Forums
.
If you are one of our Tripawds Bloggers, consider upgrading to be a Supporter and we'll thank you here in the Tripawds News blog too! And if you're not yet blogging about your tripawd, sign up today! (Existing members be sure to log in first for automatic recognition.)

We should have known
Codie Rae
would not stand for Biff and Gab upgrading
Our Tripawd Family
to be the
first Tripawds Supporter
blog. But after all her people have done for us here, we were stunned – and pleasantly surprised – to see Codie's
Tripawds Rule!
is now an official
Tripawds Supporter blog
.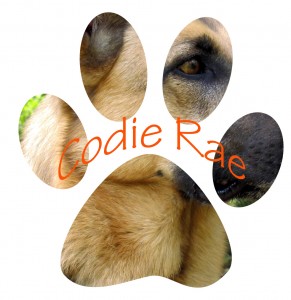 You see, Martha and Ralph were not only responsible for
introducing Wyatt Ray Dawg
to my people. They have been generous enough to
contribute to Tripawds
in the past, and they are planning the upcoming
Northern California Tripawds Party.
So please drop by their blog to read all about the Life & Times of Codie Rae, Tripawd Girldog Extraordinaire, and leave them a gracious thank you comment for us.
You might notice how the Tripawds Rule! blog no longer has any banner ads. For details about this and other Tripawds Supporter blog enhancements, please read our Tripawds Supporter information
.
Many, many thanks to Caira Sue for becoming our latest Tripawds Supporter!
NOTE: Be sure to watch this topic or subscribe for updates of new Tripawds Supporter blogs.
Let's hear it for jakesmom! Jake's Journey is our latest Tripawds Supporter blog .
Thank you!
Thank you!
Thank you!
Many thanks to Tripawds member chuymaloney for upgrading the It's a Tripawds Life blog to Supporter Status!
Way to go Chuy!

Wesley Chapel, FL
Forum Posts: 1104
Member Since:
13 September 2009
Offline
My husband and I are so grateful to Tripawd.com for providing us with these blogs! I never blogged before and it has really kept me 'kind of' sane during this whole ordeal. Being able to write about Jake and his story, posting pictures and videos... Our family and friends can keep up with his progress whenever they like. I also love being able to read about everyone else's stories and updates. It's like we're not alone in this very scary journey... Thank you so much to Jerry's mom and dad and all the other Tripawd members!!! We can't thank you enough!!!
Jake, 10yr old golden retriever (fractured his front right leg on 9/1, bone biopsy revealed osteosarcoma on 9/10, amputation on 9/17) and his family Marguerite, Jacques and Wolfie, 5yr old german shepherd and the newest addition to the family, Nala, a 7mth old Bengal mix kittie. Jake lost his battle on 11/9/2009, almost 8 weeks after his surgery. We will never forget our sweet golden angel… http://jakesjou.....ipawds.com ….. CANCER SUCKS!
jakesmom said:
Our family and friends can keep up... It's like we're not alone in this very scary journey... Thank you so much...
---
No, Thank You! Your comment means so much to us, because this is exactly why we launched the new and improved Tripawds Blogs community. Glad to hear you're feelin' right at home ... makes all our efforts worthwhile. Thanks for sharing.
Many thanks to sachabear for upgrading Sully's Story to become our latest Tripawds Supporter Blog! Now you can read all about Tripawd Sully, Yukon, his friend and their family — without any banner ads!
Our newest Tripawds Blogger has also become our latest Tripwads Supporter! Many thanks to Tri-Pug Maggie for upgrading her blog, which will no longer show banner ads and now has a plugins menu for enhanced features. Please be sure to help us thank Maggie's people by commenting on her Life With a Tri-Pug blog.
Complete details about Tripawds Supporter Blogs subscriptions can be found on Jerry's about page, and blogs can be upgraded at any time Supporter tab in your blog dashboard.
Many, many thanks to Dane Mom for migrating the The Tripawd Times of Nova the Great Dane from Blogger to Tripawds and upgrading to become our latest Tripawds Supporter blog ! Sue has supported Tripawds for a long time and we happy to have her blogging about Nova here. Please read all about Nova, and check out her archives to learn about this amazing Tripawd Hero!
New Tripawds bloggers now have the option of upgrading upon blog creation, so now it is even easier to get started with enhanced blog features and plugins!
Barney's Journey is now a Tripawds Supporter blog !
(No more ads and lots of new features.)
Please help us thank bigbarney and his pack on behalf of the entire Tripawds Blogs community with a comment on his latest post: 4 weeks today since amputation
Yampa is one lucky dog! His people are not only are taking great care of him, they have started a three legged dog blog to share his heroic story, and ... they just upgraded it to a Tripawds Supporter blog ! Please drop by learn all about Yampa and leave comment to help thank them for showing their support of the Tripawds community!
Forum Timezone:
America/Denver
Most Users Ever Online:
946
Currently Browsing this Page:
1
Guest(s)
Member Stats:
Guest Posters: 1153
Members: 13563
Moderators: 2
Admins: 3
Forum Stats:
Groups: 4
Forums: 23
Topics: 17183
Posts: 240446
©
Simple:Press
—