Caring for a Three Legged Dog or Cat
Tripawds is the place to learn how to care for a three legged dog or cat, with answers about dog leg amputation, and cat amputation recovery from many years of member experiences.
JUMP TO FORUMS ↓
Join The Tripawds Community
Learn how to help three legged dogs and cats in the forums below. Browse and search as a guest or register for free and get full member benefits:
Instant post approval.
Private messages to members.
Subscribe to favorite topics.
Live Chat and much more!
In April 2018, at the age of 14, my Sweet Sierra the border collie had her front right leg amputated due to Chondrosarcoma. I was SO blessed to have 2 1/2 more years with her. My baby girl got her angel wings on Monday, November 23rd. After some initial complications, she did just great on three legs. She loved going "swimming" aka water therapy with her PT ladies. And discovered that having 3 legs made her oh so much cuter to hit up strangers for cookies. She developed disc issues in the spring of this year. I would carry her in & out of the house to the yard & towards the end she loved just sitting in the yard watching the world go by & smelling the grass or snuggling with me on the couch during my conference calls. We lost her 16 year old sister very suddenly the week before we said goodbye to my Sweet P Sierra. So the loss is compounded and my house is extra quiet. But when you're 17 years old, sometimes it's just to tiring to keep fighting & it's time to go to the rainbow bridge where you have all 4 legs and your sisters & brother waiting for you to boss them around. We said goodbye to my baby in our home with her in my arms and her one remaining sister by her side. I have been SOOOO blessed to have been working from  home since March so I could attend to her immobility needs and give her extra snuggles and love. The extra time I had with her this year has just been a gift.
I can't tell you what this group meant to me during the early weeks of panic & did I do the right thing? Your support was life changing. I've recommended this group to every vet or PT I've met since then & they've promised to pass on the info to their tripawds.
Please keep me & her remaining 16 year old sister Echo in your thoughts. She's moving slowly thru the grief & moving slowly with arthritis too, but she's getting lots of extra treats and attention & slow mosey walks around the block.
Thanks so much,
Melinda & Echo and my angels India & Sierra
Oh Melinda! I'm so very, very sorry, your heartache must be unbelievable right now ((((hugs)))). You're right, it was absolutely a blessing to have Sierra and India too for so many years. And Sierra did so amazing on three! What a superstar! But still, I know there's never enough time and saying goodbye is just so difficult, especially in the times we are living in. 
You are such an amazing dog mom to nurture your girls into their senior years, and then give them the gift of releasing them from their pain when it hurts you so much to do so. They were so fortunate to have you, and in true Border Collie style, I really believe their loving spirits are close by, shining brightly in your life, watching over Echo and you. 
We are absolutely keeping you in our hearts. I would love to see come photos of Sierra and India too. I looked for some in your other posts but couldn't find any. If adding images is too tough right now, just email them to me and I'd be honored to share some OK? 
Thank you for letting us know that the Bridge has two new beautiful angels. Many many hugs coming your way. 
I've never been good at adding pictures... but here's my shot at it... my Sweet P Sierra...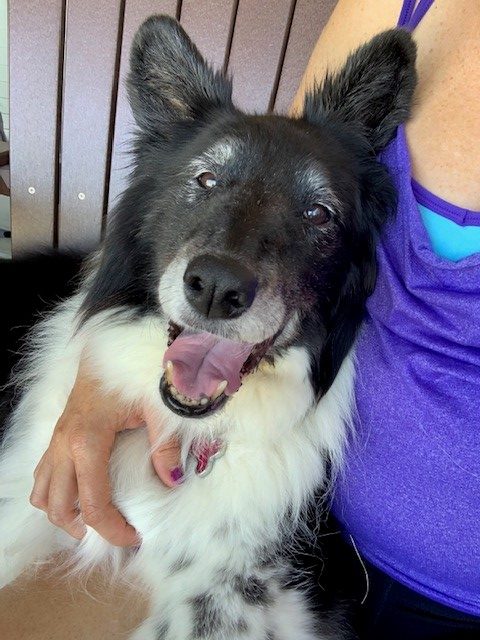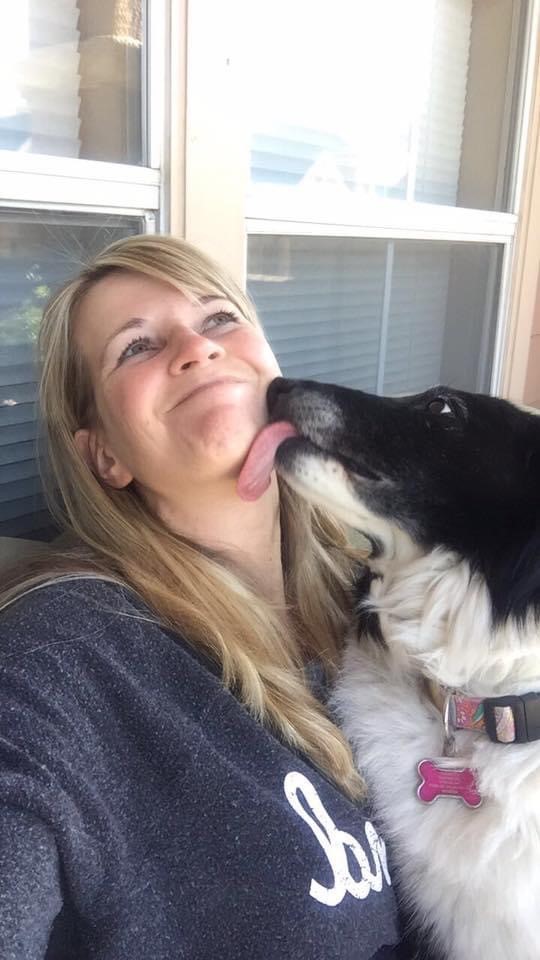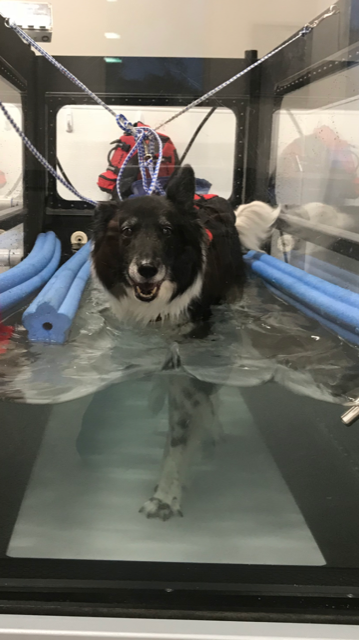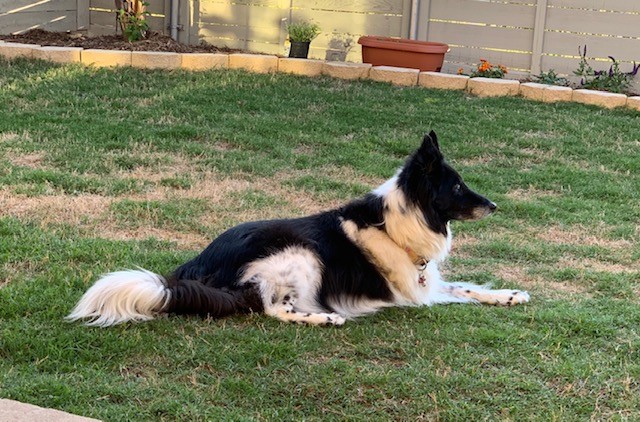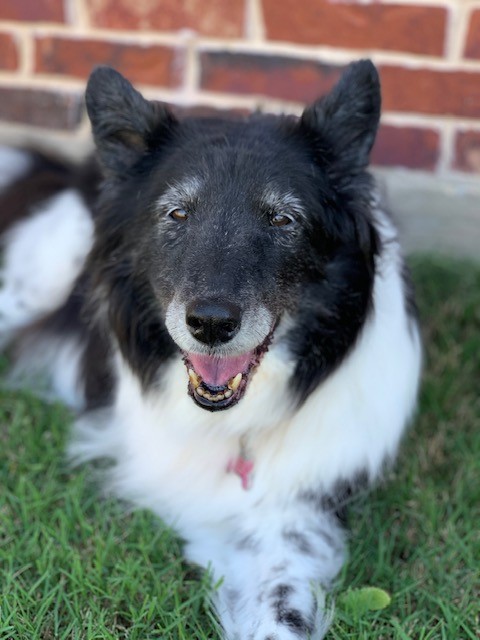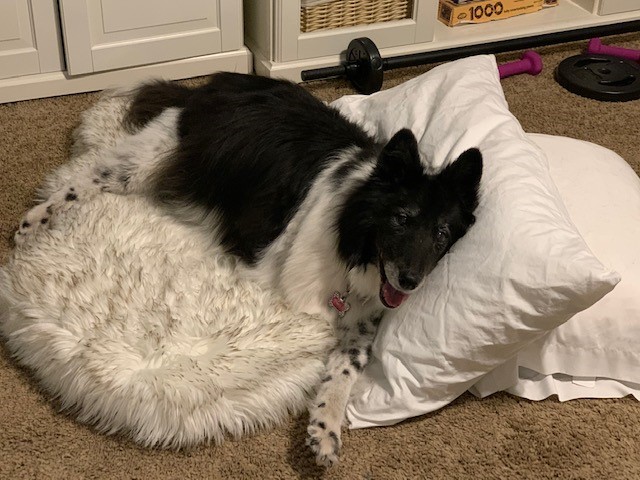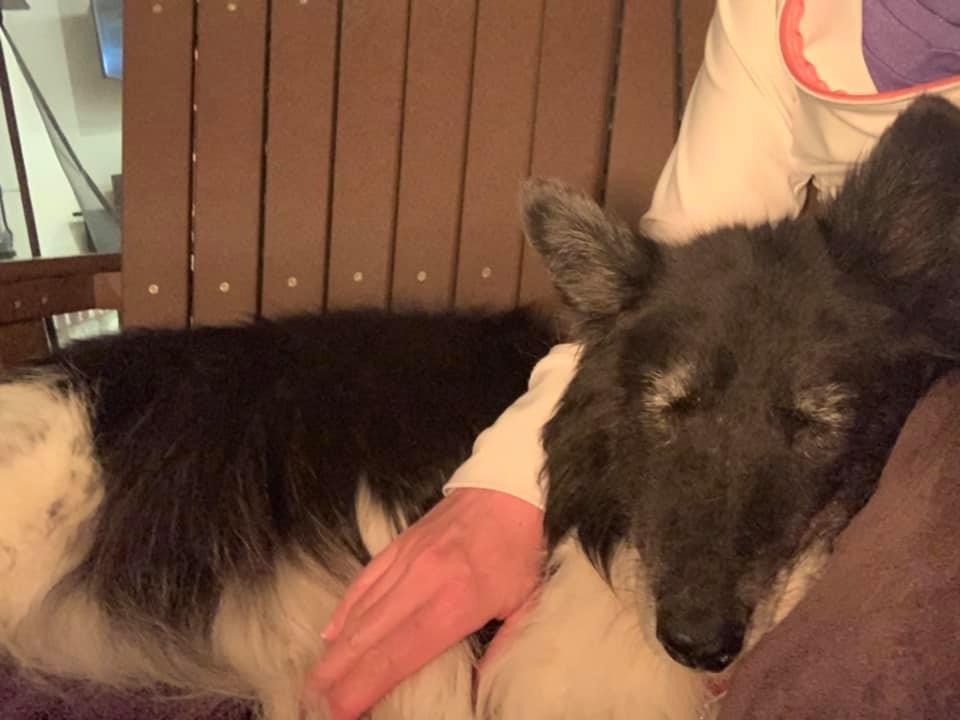 Here is my India... not a border collie... a sweet mix & her sister Echo looks just like her 🙂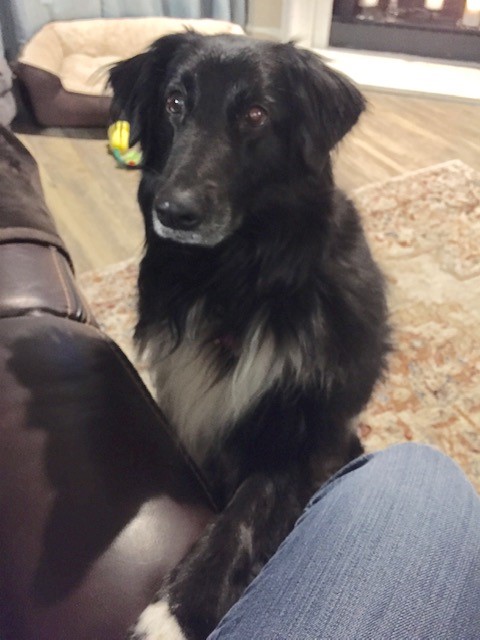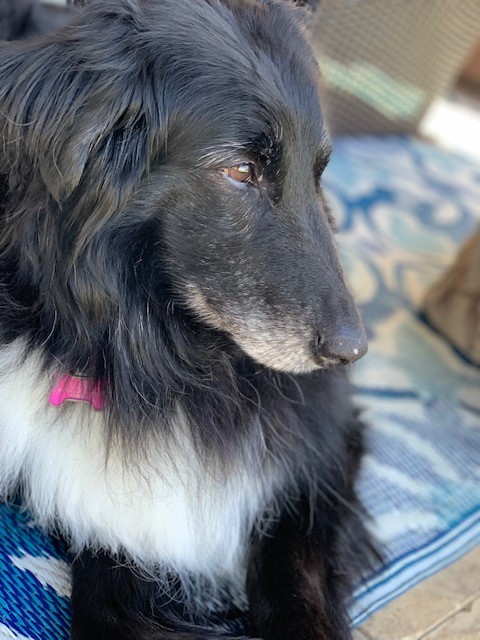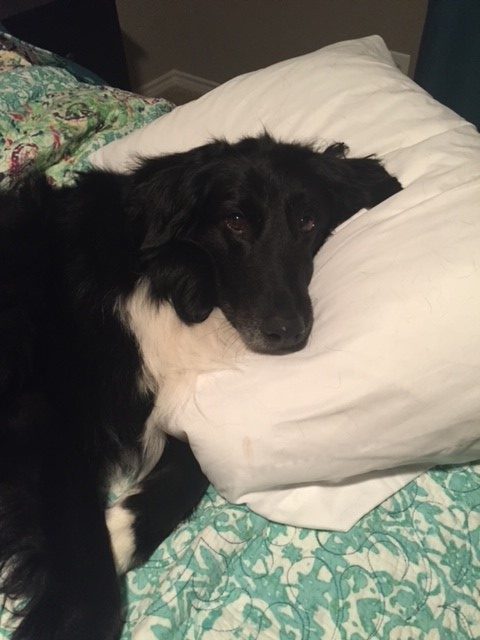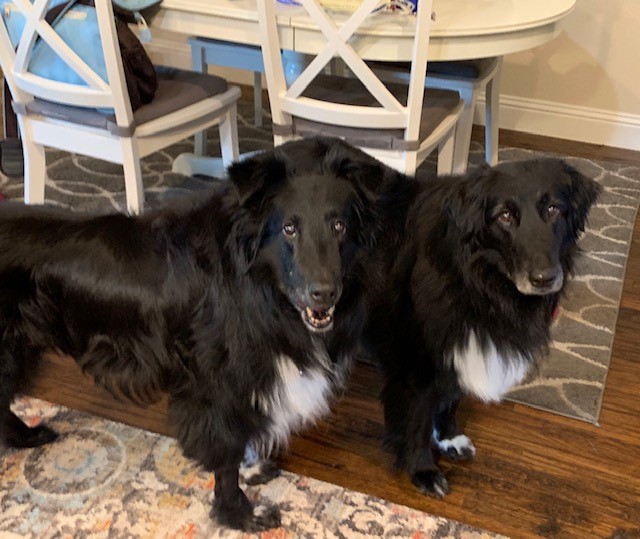 Losing them both at once ... so heartbreaking... but it makes me happy to think they have each other at the bridge.

Melinda
Melinda, these photos are the sweetest thing ever. Oh my gosh their faces are so sweet, wise and content. They show lives well lived, the kinds of years that we all hope our dogs will enjoy. You are such a good dog mom.
Thank you so much for posting the photos. To see how loved your girls were / are, I have no doubt that all of that goodness sent ripples of love across the universe, making it better for everyone. 
Would it be OK if I posted a couple of Sierra in our gallery? I'd love to share them with others, especially new members with senior dogs. 

Virginia


Member Since:
22 February 2013

Online
Ohhh, so sorry to hear about sweet Sierra.  ♥️  I remember  so well when you first joined....and I also remember  so well as we celebrated milestones and victories and birthdays!
I k ow this was so hard to write, but you paid tribute  to this amazing  tripawd Warrior so eloquently.  We KNOW she toiched so many loves and definitely  showed everyone  how cute a tripawd can be!!
I know Sierra and India jad a joyous reunion at the Bridge.  They romped and ran and swam and fot lotsmof snuggle  time with each other.  You and Echo have two Guardian  Angel's watching  over you and Echo now.
To have Sierra, and India to grace you with their presence  all these years was such a pr....for all of you!  To have lives full of so much joy and love is what gave them such a long earth life.  Never enough  time though...never enough. 
Thank you for sharing  Sierra with us.  She certainly  inspired, and will continue  to inspire, any "mature" dog facing  this journey.  Sierra showed everyone  age is just a number.
These pictures are priceless!  So glad you shared these sacred treasures  with us....and we would love to see more!   !  So loved and so happy♥️
Please give Exho an extra smooch for is, okay.  And pay attention,  India and Sierra will definitely  connect with you....and Echo too.
((((((((((Hugs))))))))
Sally and Alumni Happy Hannah and Merry Myrtle and Frankie too!
Happy Hannah had a glorious additional bonus time of over one yr & two months after amp for osteo! She made me laugh everyday! Joined April's Angels after send off meal of steak, ice cream, M&Ms & deer poop!


Member Since:
16 October 2012

Offline
I am so sorry for your loss.  Run free sweet Sierra. 
hugs
Michelle, Angels Sassy, Bosch and Baby simba

Sassy is a proud member of the Winter Warriors. Live long, & strong Winter Warriors.
sassysugarbear.tripawds.com
07/26/2006 - Sassy earned her wings 08/20/2013
05/04/2006 -  Bosch, Sassy's pal, earned his wings 03/29/19  fought cancer for 4 months.
"You aren't doing it TO her, you are doing it FOR her. Give her a chance at life."
Forum Timezone:
America/Denver
Most Users Ever Online:
946
Currently Browsing this Page:
1
Guest(s)
Member Stats:
Guest Posters: 1217
Members: 15980
Moderators: 2
Admins: 3
Forum Stats:
Groups: 4
Forums: 23
Topics: 17851
Posts: 247765
©
Simple:Press
—