The 2024 Tripawds Calendars are now available for purchase! Tripawds Inspawration calendars make great gifts for your vet clinic, rehab team, favorite vet tech, or all friends and family. Proceeds help keep your Tripawds community online. Buy now to help spread Tripawd Awareness all year long!
This year, we have three calendar designs featuring inspirational dogs and cats of the Tripawds community. If you submitted a photo, scroll down to see who is in which calendar. Or better yet, collect them all.
Once again we received an overwhelming amount of photo submissions! Creating collages for each month with all the photos was the only way we could fit everyone in without turning this into a "pay-to-play" or "voting" popularity contest. That's not how we roll, and something we always want to avoid. Everyone gets in as long as they submit a photo by the deadline!
Thank you to everyone who participated. This year's calendars feature more than 100 amazing three-legged dogs and cats.
3 New 2024 Tripawds Calendars
Three new Tripawds Inspawration Calendars feature inspirational three-legged dogs and cats of the Tripawds nation. Proceeds help keep our community going, and the many free pet amputation resources we offer, too!
2024 Calendar #46 – Three Legged Dogs
These gorgeous 2024 calendars include popular pet pawlidays and veterinary appreciation days. From Squirrel Appreciation Day and AAHA-Accredited Hospital Day, to our favorite pawliday, Tripawd Awareness Day!
Each calendar provides plenty of pet-centric days to celebrate every month so you don't forget any of them.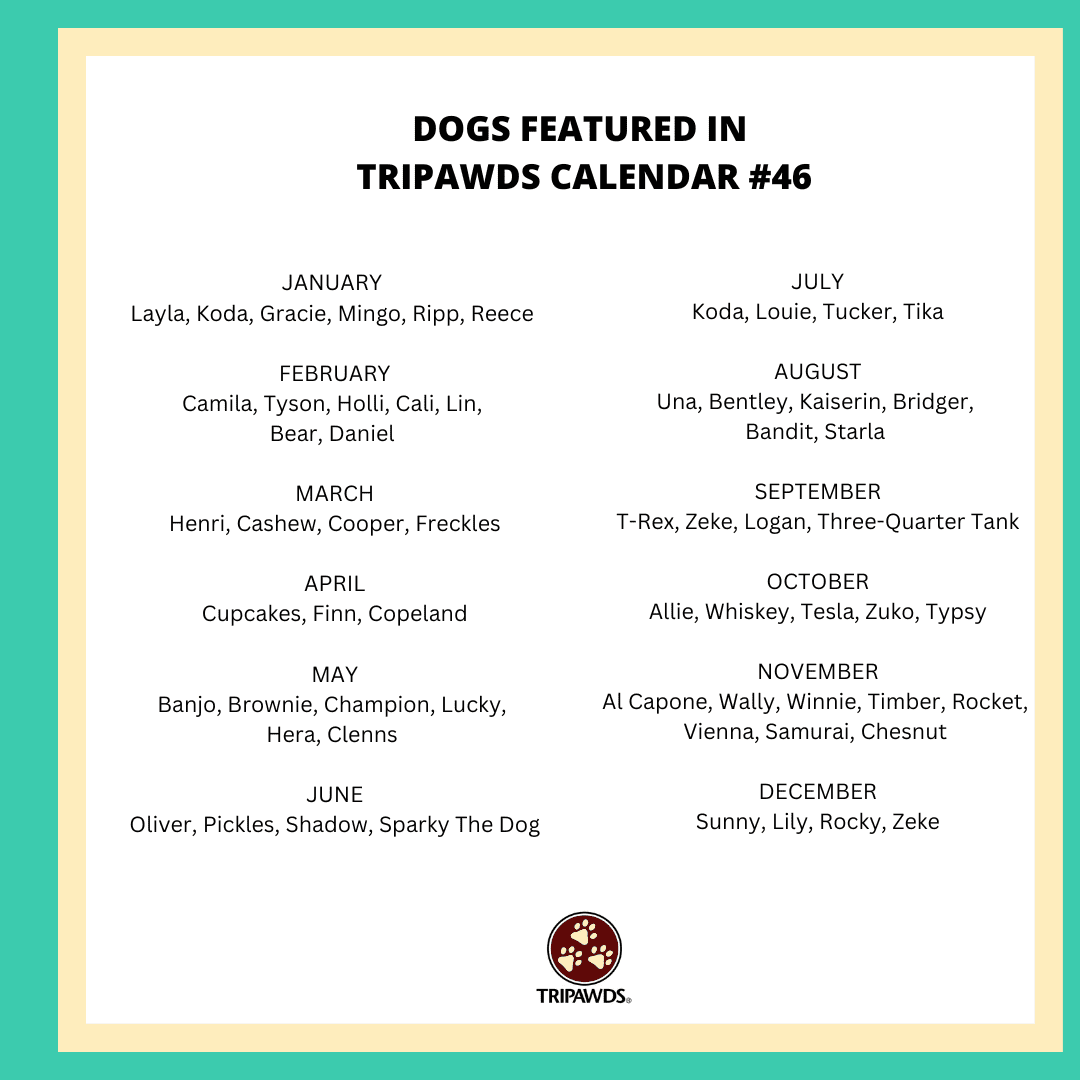 2024 Calendar #47 – Three Legged Dogs
Tripawds 2024 three-legged dog and cat calendars make the perfect thank you gift for your veterinarian's office, animal rehab center, or pet cancer clinic.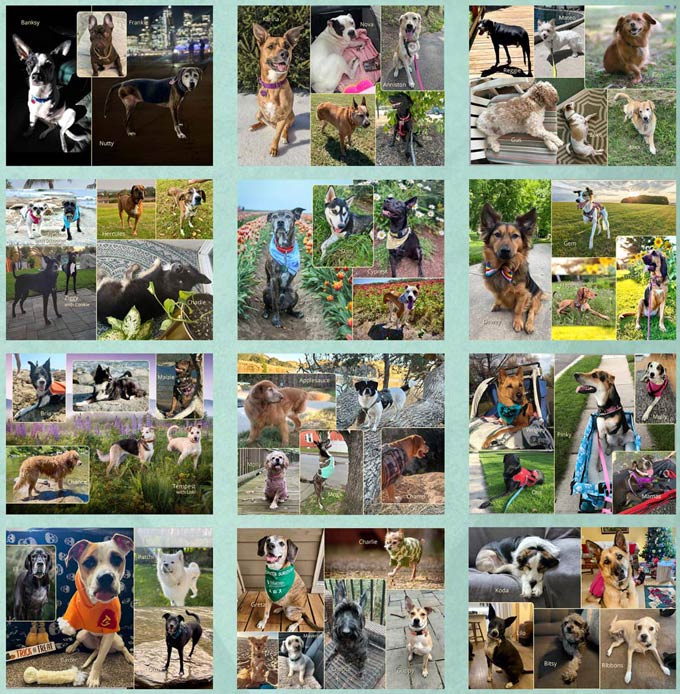 We had so many great photos sent to us! Thank you to everyone for helping to spread Tripawd Awareness!
2024 Calendar #48 – Three Legged Cats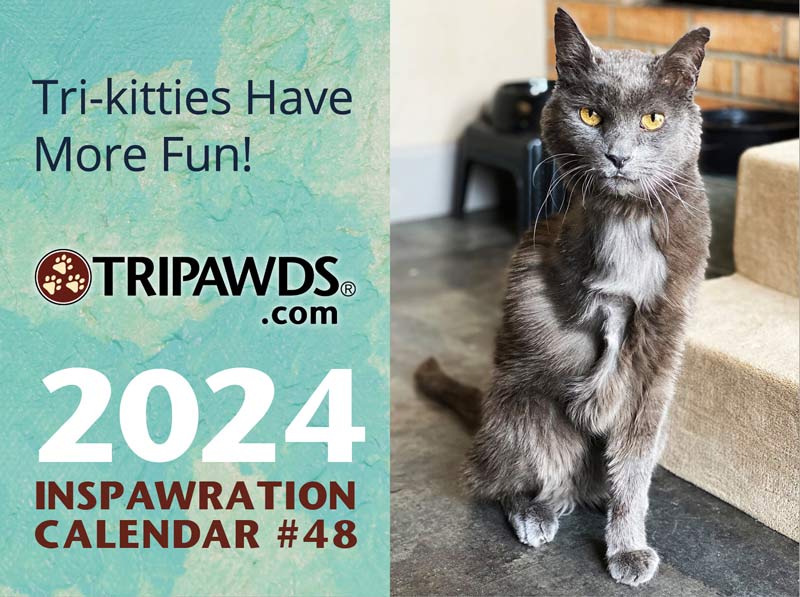 And as in the past, fewer Trikitty Heroes sent in photos, but they're still so much fun to see, don't you agree?
Every year, these calendars are one of our biggest opportunities to spread awareness of the Tripawds community pet amputation resources.
Tripawds Admin Guy Jim worked really hard to make the calendars. We hope you like them, and will buy generously to share with all your favorite pet people!
Find all 2024 Tripawds calendars here to purchase each version of the best three-legged dog and cat community calendars!
All proceeds help keep your Tripawds community online
If you missed the deadline this year, subscribe to Tripawds News to get notified of all important announcements like our annual calendar call-out.

All of these pawesome calendars begin with January, 2024 and include 12 months. Finished size is 8.5″ x 11″ with Wiro binding and hole for easy hanging.
Tripawds calendars ship directly from the publisher. Any questions related to orders please reach out to the publisher directly.
Thank you for your support!