Today is officially "National Specially Abled-Pets Day!" A perfect reason to spotlight the amazing lives of animals living life a little differently than the rest.
Specially-Abled Pets are Heroes to All!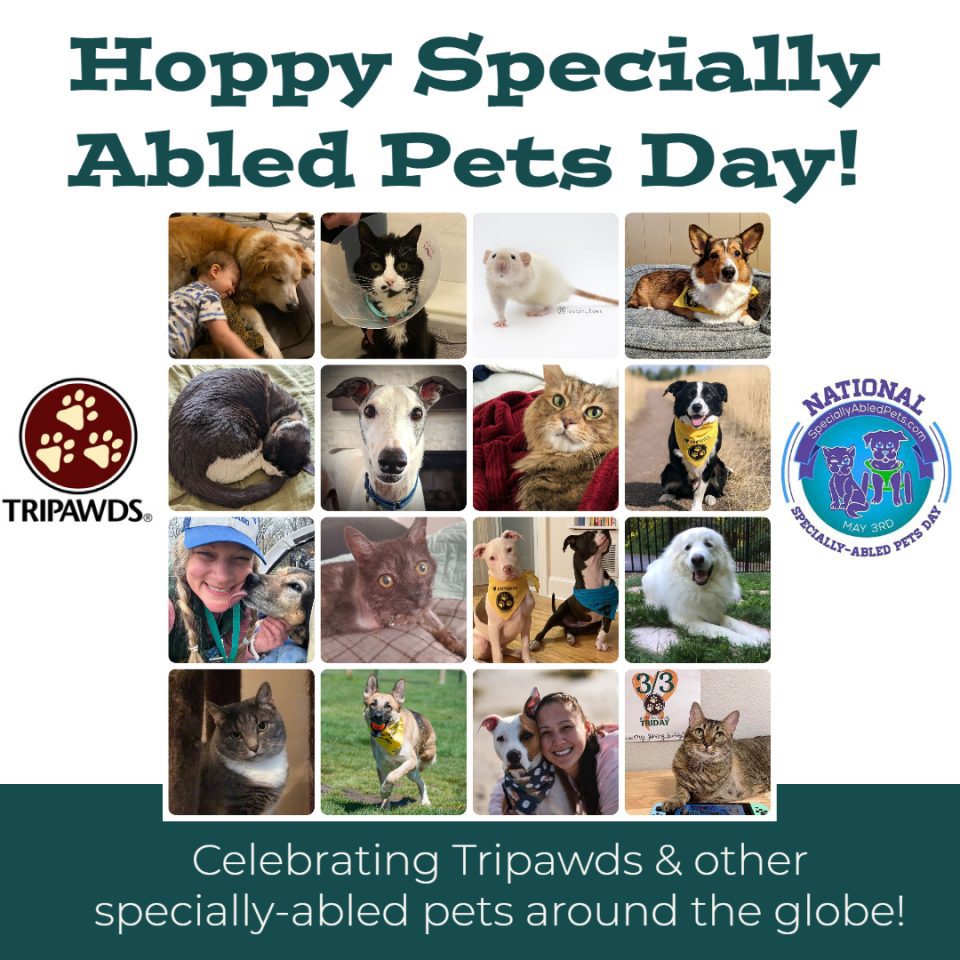 Are you here because your dog, cat, or maybe even your rat lost their fourth "spare" leg?
If you've already been through a Tripawds recovery, then you already know one of the most important lessons on the Tripawd life. Animals are more resilient than we ever imagine!
Are you new to life on three legs? Feeling scared about the future? We hope these three reasons why specially-abled pets and Tripawds are so easy to love will give you hope for better days ahead.
3 Ways to Celebrate Specially Abled Pets Today!
Show the world that being different is not a bad thing.
Animals are never embarrassed or fearful because they lost a leg. Sure, animals do feel a range of emotions.  But specially-abled pets just don't look back and stay in a funk. When they are pain-free, these animals jump right back into living life as they always knew it. And that's a powerful lesson for us humans! 
Today's the day to show everypawdy how your Tripawd is making the most of life on three! Take a photo or video and share it in the Tripawds Forums, or on the Tripawds Facebook and at Tripawds Community on Instagram pages.
Do More with Your Tripawd!
When a dog or cat loses a leg, it doesn't mean the end of a fun life together. This is the time to look into new activities together. Choose fun things to do that are gentler on your Tripawd's body. One of the best activities for three-legged dogs is to teach your pup how to paint!
Have you seen the new Teach Your Dog to Paint video course?
This week, Tripawds Foundation launched Teach Your Dog to Paint.
It's the world's first training method that teaches pet parents how to train their dog to hold a brush and create gorgeous artwork! Made with so much love by Angel Kaiserin's mom Natasha, and painting siblings Schultz and Wilhelmina, the Teach Your Dog to Paint Video Course gives you step-by-step instructions to help your dog bring out their inner Pawcasso!
Take time to Be More Dog (and Cat!)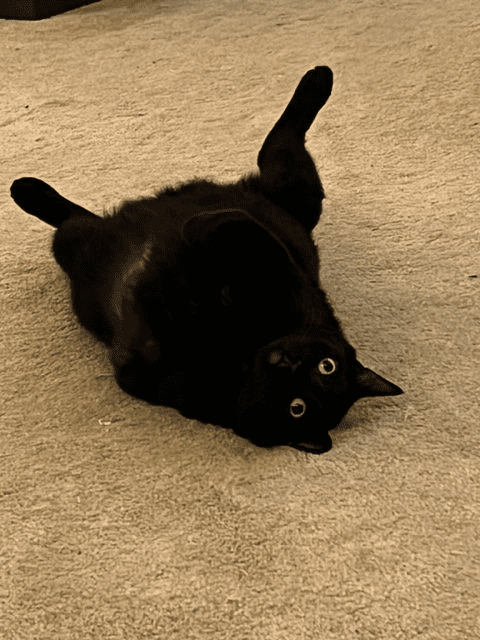 Don't let Specially-abled Pets Day go by without remembering to "Be More Dog" as we like to say around here. Of course, it's important to Be More Cat, too!
Make an extra effort to stop what you are doing throughout the day. See the world as your Tripawd sees it. Even if that means getting on the ground to sniff flowers, roll around and get a good back scratch, or leap through the air with joy!
Thanks for joining us on another important day that puts the remarkable lives of specially-abled pets in the spotlight.