Ever wonder how a senior amputee dog handles life on three? Today's Tripawd Tuesday, Ruby's New Leash on Life feature story, shows how well she did after losing a leg.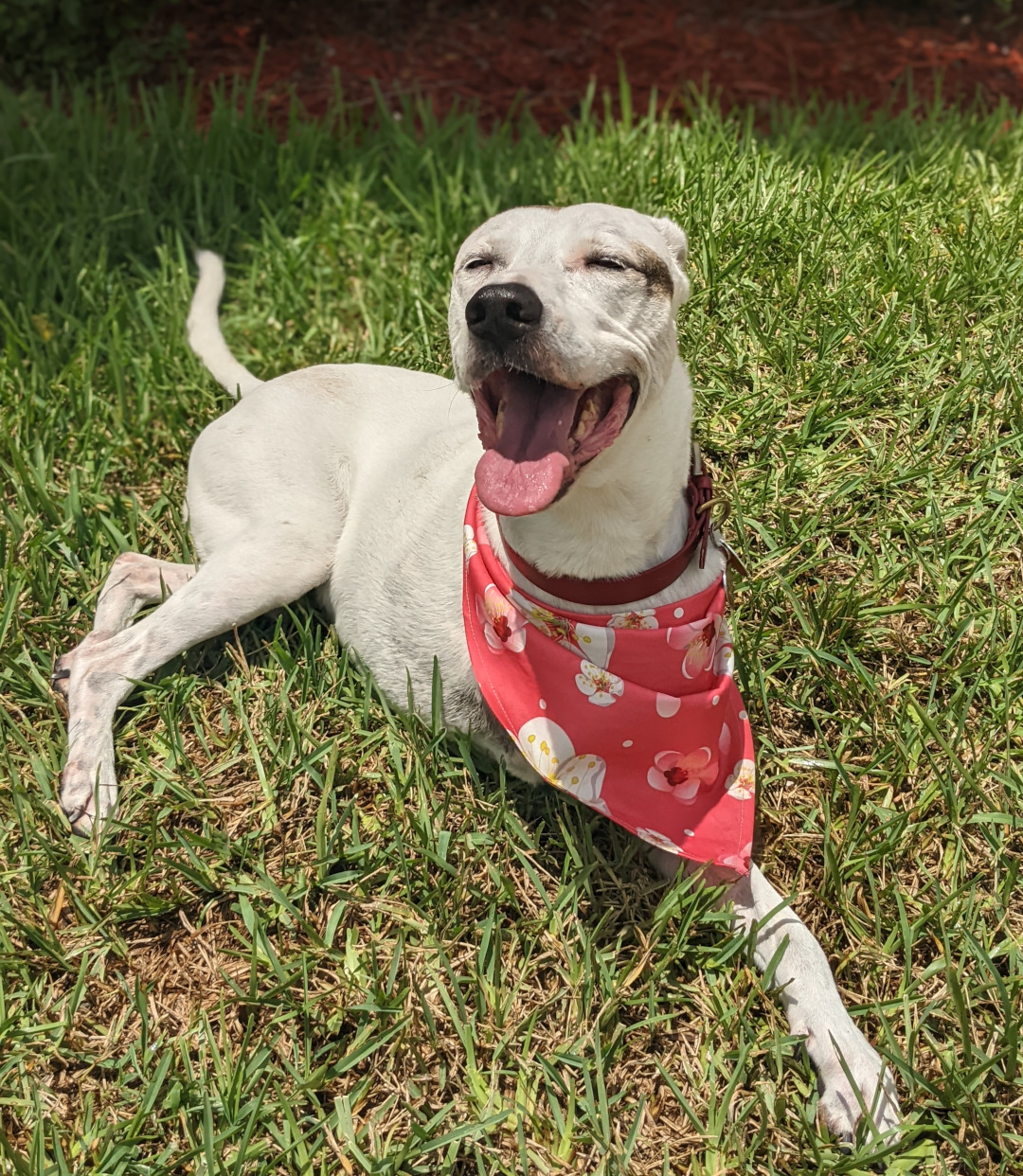 Here's her story by mom Linda M.
Scroll down to feature your Tripawd, too!
Tripawd Tuesday: Ruby the Senior Amputee Bounces Back on 3
Ruby (11 yo), was diagnosed with not one but three soft tissue sarcomas.
Two, the oncologist said were easier to remove but the one on the lower part of her leg warranted amputation. Giant lump in my throat – what were we up against?
She came through the surgery much better than I ever expected but now what?
Every day was a different obstacle – walking, going to the bathroom, sleeping – we just figured it out as we went along and read lots of blogs with great advice.
As she started feeling better things would change again. She is now 4 months post-surgery and she's adjusted so well. She is going up and down the stairs albeit down is much harder than up and she's beginning to run and be her goofy self.
I am so proud of her and happy that she has this new lease on life.
Read All Tripawd Tuesday Stories
Your Pet Can Star in Tripawd Tuesday
Each Tuesday, Tripawd dogs, cats and other critters from around the world can enter for a chance to be "Tripawd of the Week." Just share your Tripawd's story and you're entered to win! On every Tuesday of the week, tell us about your three-legged hero. Just follow these easy steps:
In a short paragraph or two (or longer if you'd like!), describe your three-legged hero's story.
Also include photos or links to videos already uploaded to YouTube.
Don't forget a link to your Tripawds Forum topic and/or Tripawds blog, social media handles, etc.

Email your story and photos

to us.
All entries must be received by Saturday at 11:59 pm. One Tripawd story will be selected at random to be featured the following Tuesday.