Today's Tripawd Tuesday celebrates Bella, a three-legged Tortoise cat from the UK. She had a leg amputation because of a rare subungal melanoma. This rare condition is scary, but if your cat or dog has it too, fear not! Bella's story as told by her hooman will inspire you and give you hope.
Join the Tripawd Tuesday Celebration of Bella, the Tripawd Tortie!
This is my cat Bella. I've had Bella for over 5 years now. She's a classic sassy tortie, but also my emotional support animal. She always knows when I need her and can be a proper lap cat when she wants to!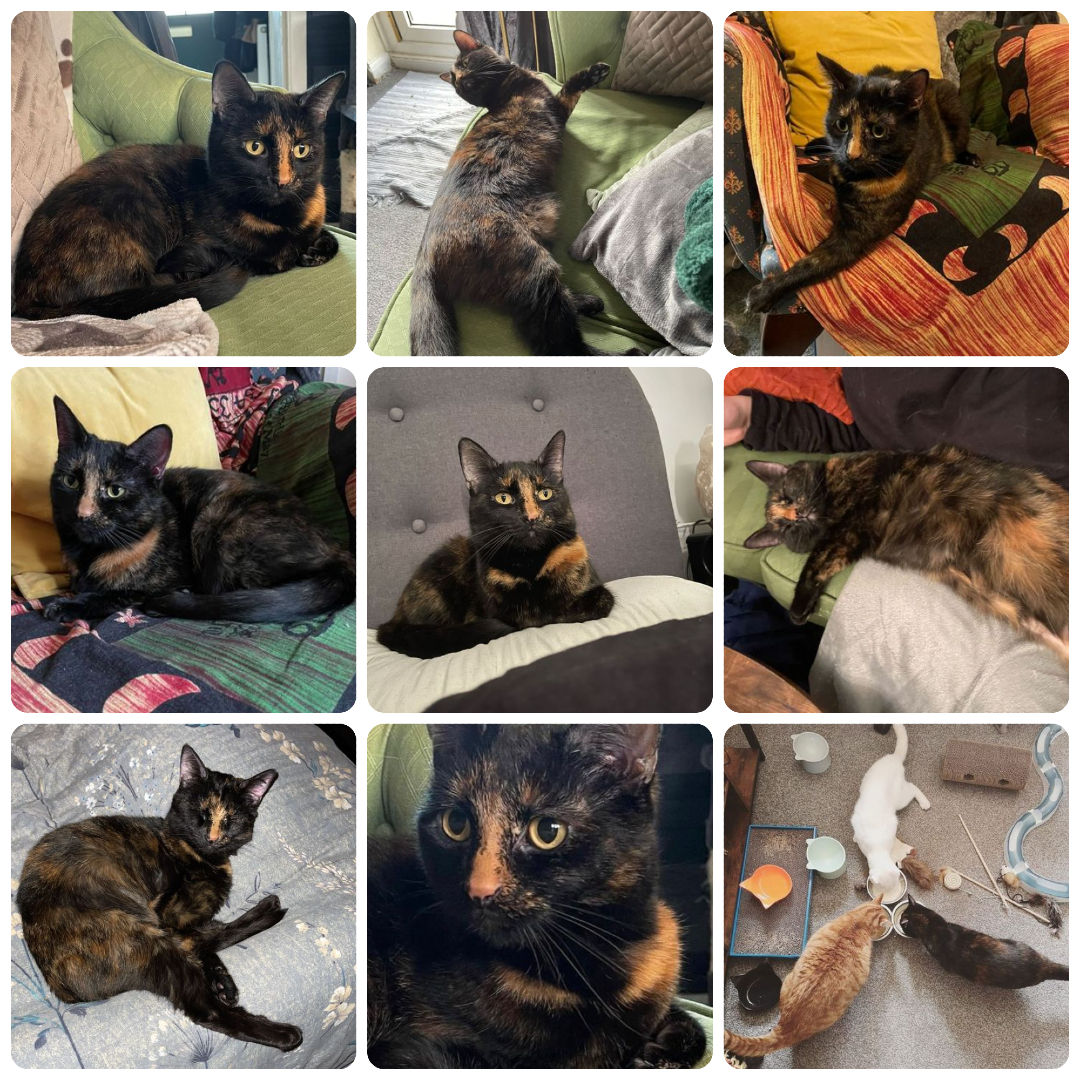 I have two other cats, Barty & Mika, who she keeps in check – she's 100% boss in this house.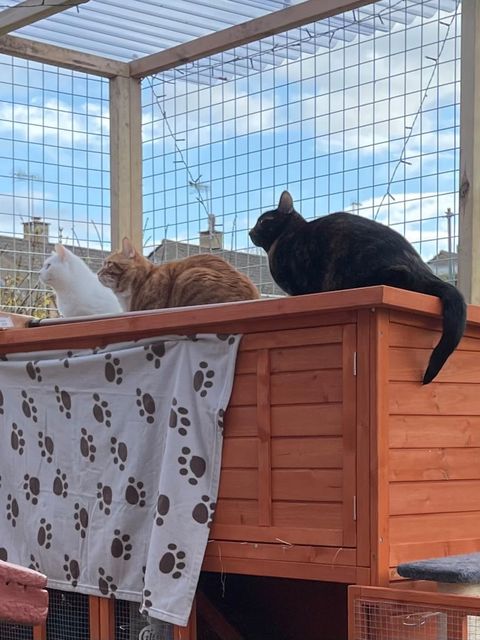 Just over a year ago, we found a tumour on her foot. After biopsies we found it was subungual melanoma – really rare in cats and quite a high mortality rate. We honestly didn't know if she would make it. She had a CT scan to see if it had spread, and it fortunately hadn't.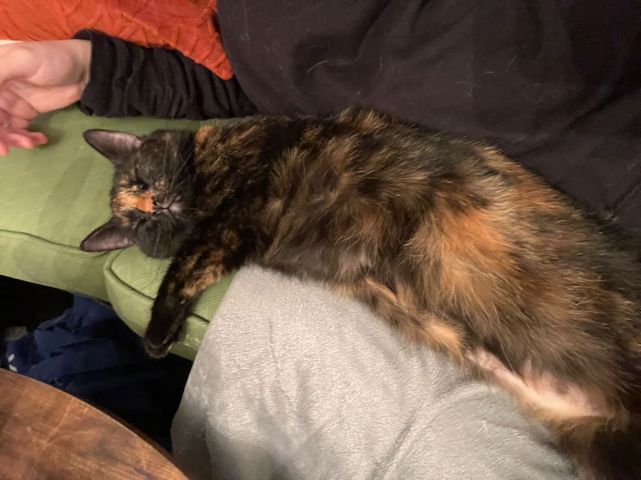 We then had two options: get CT scans every other month, risking it being in the lymph nodes & putting her through all that stress.
Or amputate. We chose to amputate and she's been incredible.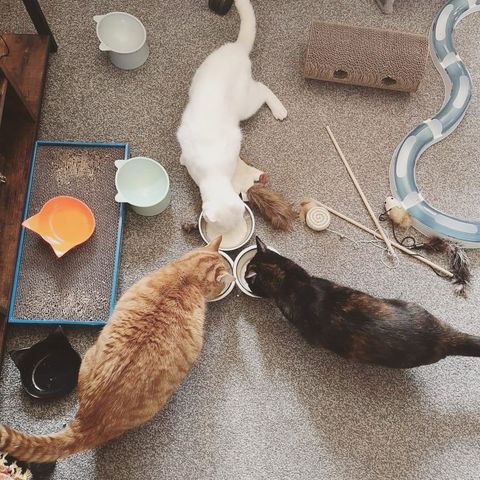 She's adapted amazingly and it hasn't knocked her one bit. She still has regular cancer checks but as of now she's *touch wood* cancer free and thriving!
Did you enjoy today's Tripawd story? Each Tuesday we celebrate amputee pets from around the world. Reach out to us for a chance to be "Tripawd of the Week." Just share your story in a few words and you're in!
Whether you are a bonafide registered Tripawds member, and/or part of our Facebook, Twitter and Instagram communities, we want to tell the world about your three-legged cat or dog.
Send Your Tripawd Love Story in 3 easy steps:
In a short paragraph or two (or longer if you'd like!), describe your three-legged hero's story. Share a photo, video or both.
Got a Tripawds Forum topic and/or Tripawds blog that you started? Be sure to include that link too! Of course let us know any social media handles that feature your Tripawd.
Then send your story to us via email, Facebook Messenger, or direct message us on Twitter or Instagram @TripawdsCommunity.
We try to publish a new Tripawd story each week. It's time for yours to get featured!