This has been a year like no other, and we can't say we are sorry to see it go. But let's not get too far ahead of ourselves. Today we're slowing down for a Tripawds Thanksgiving Gratitude pawliday to celebrate the blessings of a year we didn't want to have but are just glad to have made it through.
With Grateful Hearts and Thanksgiving Gratitude to Everypawdy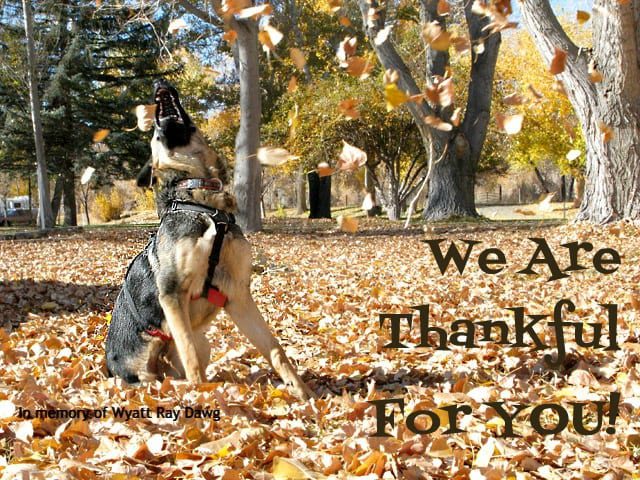 We hope that wherever you are today, whoever is lucky enough to share your Thanksgiving table, that you are safe, healthy and comfy. Although we aren't sitting next to you physically, know that the Tripawds Community is with you virtually. We are wishing you peace, comfort, good health!
What are You Grateful For?
No matter what we have experienced this year, expressing gratitude for the little things in life helps so much. From the roof over our heads to the furbabies at our feet, acknowledging the "ordinary" gifts of each day can help us through the months to come as well.
Can you name five reasons you are grateful, even during 2020? Bet you can! Here's our Tripawds Thanksgiving Gratitude List:
You, our Tripawds community! You restore our faith in humanity every day through good times and not so good.
Tasty food on our table and our overflowing plates.
The love and companionship of friends and family.
Good health and a safe place to call home.
Our enlightened animals. For our furkids of yesterday, today and tomorrow who teach us to Be More Dog or Cat, embrace each day and never forget that the greatest gift of all is another day of living.
Feeling blah? Tonight, try writing five things you were grateful about during the day. Then, keep a Tripawds journal and make it a habit. Over time, your gratitude will help you feel better about whatever comes your way. Gratitude journals really work.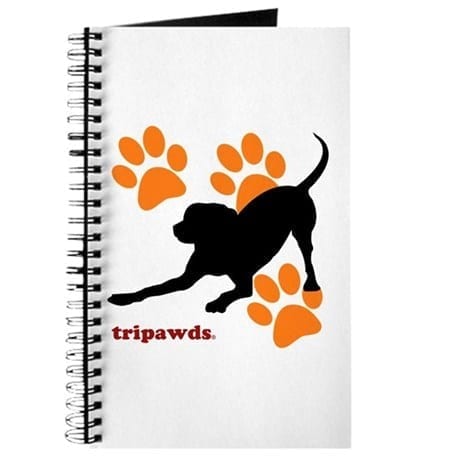 On This Tripawds Thanksgiving Gratitude Day 2020, and every day of the year, we are thinking of you and sending lots of love and gratitude your way. Cheers to making it through this tumultuous 2020, we are all stronger because of it!
Looking for more ways to express your gratitude? Find many ways to help keep your Tripawds community online!