Many new Tripawds members find us because they want pet prosthetic help. We're glad they get here, so that we can provide them with the latest information in this new field. Artificial limbs for pets can greatly improve quality of life for the right candidates. This is why these next two Tripawds News Blog posts will focus on pet prosthetic help for dogs and cats.
In the first of our two-part series, you'll meet pet prosthetic maker Jeremiah Uronis, a board certified orthotist/prosthetist for pets and founder of PawOpedic in Seattle, Washington. Jeremy shares why it's important to get good information before committing to a prosthetic for your Tripawd. This is a must read if you are considering a prosthetic for your Tripawd.
How the Internet Can Harm your Pet
by Jeremy Uronis
When I was younger, I spent a lot of time in the local library looking up information for school projects. Hunting down resources within the library was no small feat and could easily consume hours of your time. While there was no guarantee that the book you were looking for was actually sitting on the shelf where it was supposed to be, there was somewhat of an implicit guarantee that the information you were looking for was written by a knowledgeable author. Fast forward to today when most people likely never step into a library and have instant access to virtually limitless information, all with the push of a few buttons on their phone. Although the internet has allowed information sharing to proliferate like never before, it isn't necessarily a good thing.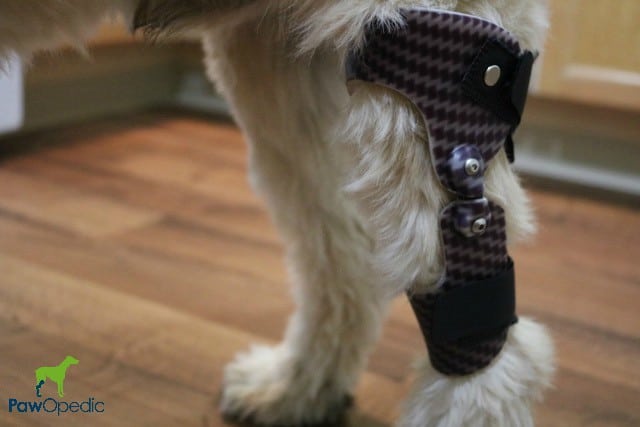 One of the biggest challenges healthcare providers such as myself face is the unrelenting spread of misinformation. Before a practitioner can provide treatment it's necessary for them to have a comprehensive understanding of the issues at hand, and a major component of that is specific to your pet and your pet only. Only then can we make a proper assessment and develop an appropriate treatment plan. So, while your Facebook-dog-support-friend has written in great detail about how the use multivitamins and doggy yoga cured their dog's cancer, in no way does this mean that it is actually true or that it is appropriate for you and your pet.
How to Get the Pet Prosthetic Help Your Animal Deserves
While I am not suggesting that we abandon the internet, I am suggesting that responsible pet owners vet their information. Just because someone on the internet says something, it doesn't mean it's true, or safe for that matter. Start with your veterinarian and work from there. If your pet requires major medical attention and time is not of the essence, get a second or third veterinary opinion to build consensus. If you still feel the need for more information, then you can turn to reputable online resources. If you are not sure where to start, university-based web pages are usually a good place.
While it's usually not difficult finding a competent veterinarian, the same cannot be said for all healthcare providers. Unlike veterinary medicine, the field the of veterinary orthotics and prosthetics (O&P) is unregulated, and because of this, a crop of untrained providers has emerged online.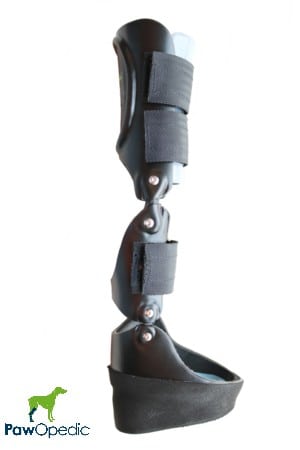 Who would you see if you needed an artificial limb or brace? You would see a board certified orthotist/prosthetist.
Should it be any different for your dog or cat?
This is why I founded PawOpedic. We only employ board certified orthotists and prosthetists to ensure you get the safe, quality care that your pet deserves. If your provider isn't certified, you need to ask yourself if you want your pet's care in their hands. O&P board certification can be verified by visiting your country's association for orthotic and prosthetic professionals:
Putting your pet's care in the hands of a trained professional can make a world of difference.
Finally, you should never have to be nervous about asking your veterinarian/provider questions. If you feel like they are being evasive or vague and you aren't getting the answers you need you may want to consider looking elsewhere. Answering questions and educating patients and families is part of our job. Make sure to do your homework by ensuring that your practitioner has the proper training and knowledge-base to provide the best care for your pet.
Jeremiah Uronis is a board certified orthotist/prosthetist and owner of PawOpedic, specializing in custom braces and artificial limbs for pets.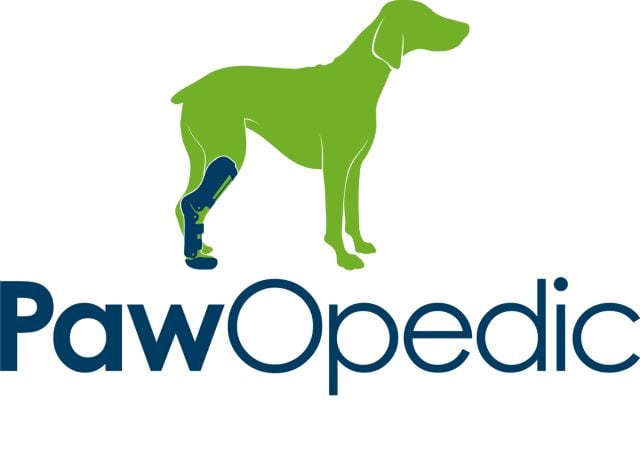 Stay tuned for part two of our latest series on pet prosthetic help for cats and dogs!
Recommended Reading