Today is Veterans Day in America, a day to honor our human and canine military veterans in the armed forces.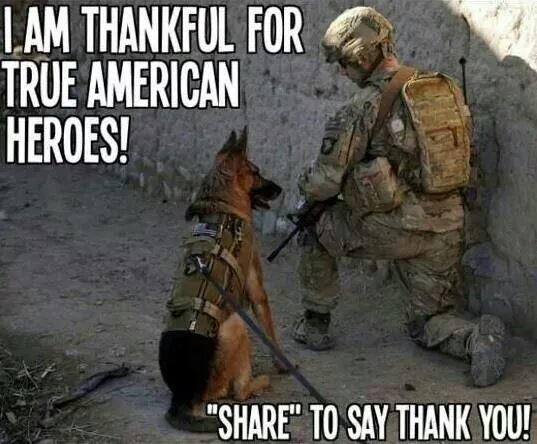 Please join us in a three-paw salute to those who have served, and a special bow to our heroes who gave their lives for our freedom.
Be Inspired by Tripawd War Dog, Lucca: "Top Dog: The Story of Marine Hero Lucca"
Learn more about Military Working Dogs.
Support the US War Dogs Association.