Last February, Jill the Cancer Fighting Tripawd Kitty began a campaign to collect one Get Well postcard from every U.S. state before her one year ampuversary on December 12. In return, her amazingly generous family: Grandmaw Marni, Grandpaw Lenny and Auntie Farrah Berse, offered to help the Tripawds Nation by giving $2 for every postcard Jill's fans sent in.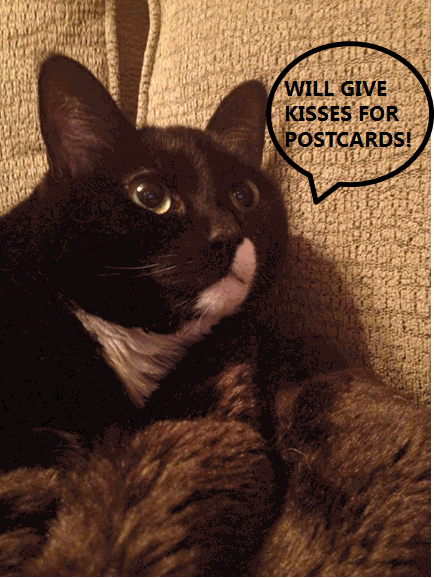 With every new cheery greeting that spilled out of her mail box, Jill became stronger and stronger. Despite several rough patches during her journey, in just a few short weeks Jill is going to celebrate her one year ampuversary of becoming a Tripawd and kicking osteosarcoma's butt!
If it weren't for tripawds.com, I can wholeheartedly say I do not know how I would have gotten through this past (almost) year.  The support and love I have felt and passed on to Jill has kept us sane, laughing and positive through the darkest of days.  – Erica
This week, Jill shared some great news by announcing the results of her one-of-a-kind fundraiser:
Our goal was to receive one card from each of the 50 states, but we received a total of 90 postcards!  82 from the US, 3 from Canada, 1 from Australia, 1 from France, 1 from London, 1 from Dubai and 1 from Belgium!
We'd like to give a big Congratulations to Jill and a great big thank you to the Berse family, who celebrated this achievement with a very generous gift to our community that will enable us to continue being there for animals of all species and their humans.
Please join us in thanking Jill, Erica,
Grandmaw Marni, Grandpaw Lenny and Auntie Farrah Berse!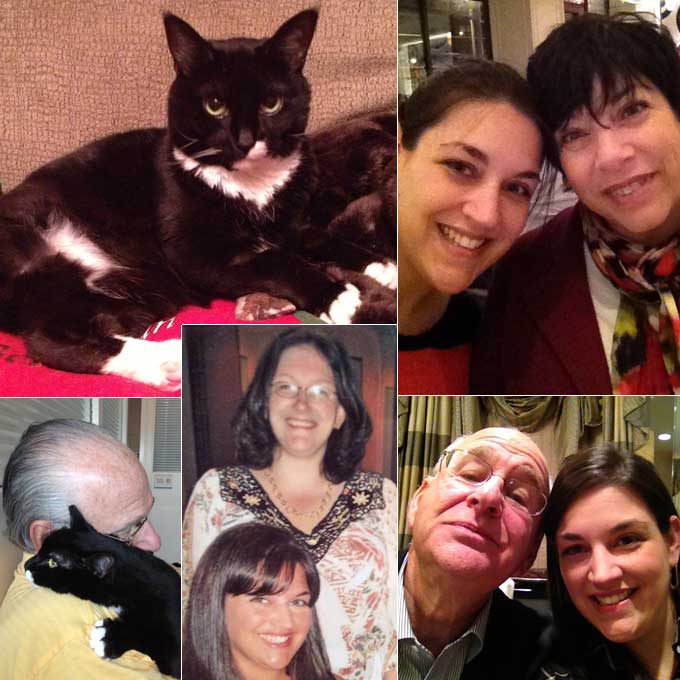 Thank you from the bottom of our hearts!
We hope you enjoy Jill's Thank You video as much as we do:
[youtube]http://youtu.be/xKOSwIup750[/youtube]