Holistic-minded veterinarians and oncologists usually recommend minimal exposure to chemicals, toxins and vaccinations when a dog or cat is fighting cancer and the immune system needs and extra boost. If your Tripawd's annual vaccines are due, make time to talk to your vet about whether or not they are absolutely necessary.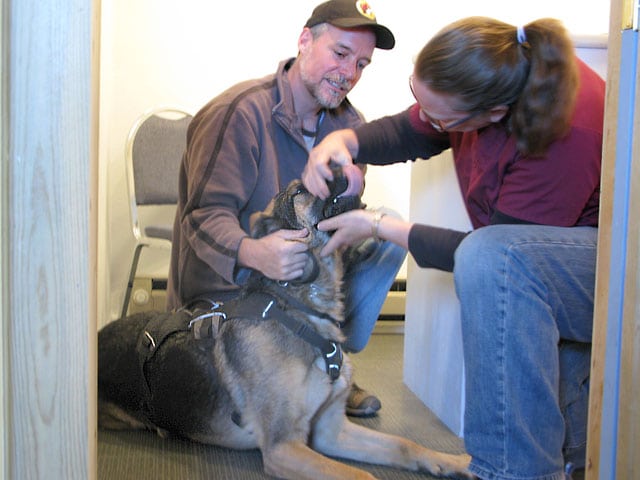 When a pet has cancer, it's especially important to carefully consider the risk of exposure to environmental dangers like wild animal bites, ticks, etc., and weigh the risks and benefits of each vaccine before proceeding.
You may be surprised to learn that the chance of contracting certain diseases is exceptionally low in your part of the world, especially if your dog or cat spends most of the day indoors.
How to Waive a Rabies Vaccine Requirement
Should you decide to eliminate vaccines altogether, you'll encounter a few obstacles, especially when it comes to boarding or licensing your pet. The rabies vaccine is the only vaccine mandated by every state in the U.S. because of the risk this disease poses to both humans and animals. However, if you and your veterinarian both believe that your pet can be harmed by the vaccine, you might have a way to avoid the rabies vaccine requirement.
The American Veterinary Medical Association (AVMA) recently announced that while it does support the National Association of State Public Health Veterinarians' (NASPHV) recommendation that all dogs, cats, and ferrets should be vaccinated to protect against rabies infection, the AVMA now recognizes some animals might require a waiver from rabies vaccination when it poses an unacceptably high risk to the health of an animal.
If adequate steps can be taken to minimize the chance of exposure to rabies virus, the AVMA recommends that such animals be granted a waiver from mandatory rabies vaccination, upon recommendation of a licensed veterinarian and with the concurrence of the appropriate public health authorities.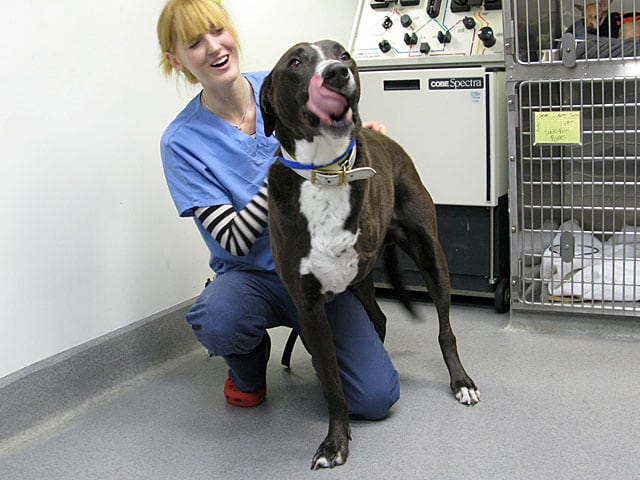 The AVMA goes on to state on this recent policy announcement that the vaccine waiver "should be based upon clinical evidence that the animal would be at considerable risk of being harmed by the vaccine because of a diagnosed medical condition . . . and the appropriate public health authorities concur that the waiver should be issued."
If you want to be at the forefront of the movement to avoid rabies vaccines in dogs and cats with cancer, you may have your work cut out for you, but the AVMA's downloadable rabies waiver is a great place for you and your vet to start.
Download AVMA Annual Rabies Vaccination Waiver Form
Many thanks to Tripawds Friend Gina Snow, a Licensed Veterinary Technician in Maine, who told us about this new waiver.